Stone & Webster
Did you work at Stone & Webster? Diagnosed with Mesothelioma or Lung Cancer?
You may be entitled to receive compensation. Mesothelioma and lung cancer victims & their families have been awarded over $1 million+ from easy access to funds. Call us today to apply.
Over the past 20 years, we've helped 1,000s of families claim the compensation they deserve with no upfront costs to them.
Stone & Webster was founded in 1889 in Boston as an electrical testing laboratory and consulting firm. Since then, the company has experienced massive growth, filed and emerged from bankruptcy, and changed hands several times. Today, it thrives as a global engineering and construction company, focused on providing electric power generation, oil and gas, and industry and environmental solutions.
For many years, Stone & Webster used cancer-causing asbestos materials in its engineering and construction operations, but the company failed to warn workers of the serious health hazards. Exposure to asbestos has been shown to cause the deadly cancer mesothelioma, lung cancer and asbestosis. Now, decades later, people who were involved in Stone & Webster projects continue to be diagnosed with these life-threatening illnesses.
At Belluck & Fox, our nationally respected asbestos attorneys are widely recognized for our success in holding companies like Stone & Webster responsible for the harm they have caused everyday Americans. We know when and where asbestos products were used at job sites throughout New York and the United States, and we have recovered more than $1 billion for asbestos victims and their families.
Schedule a free consultation with our top-rated asbestos attorneys today to learn how we can help you after a mesothelioma diagnosis. We do not charge any legal fees to get started on your claim, and you owe us nothing unless we recover money for you.
Asbestos Exposure at Stone & Webster
As an engineering and construction giant, Stone & Webster has helped build power plants, petrochemical plants and refineries, and factories across the United States and around the world. In fact, the company is estimated to have had a hand in building the infrastructure that was responsible for about 20 percent of the nation's power-generating capacity. This includes coal, oil, natural gas, nuclear and hydroelectric plants throughout the U.S.
Up until the 1980s, asbestos-containing materials were used extensively throughout power stations. Workers may have been exposed to the cancer-causing fiber in:
Pumps
Boilers
Valves
Tanks
Turbines
Gaskets
Packing
Insulation
Cement
Piping systems
Workers who installed, maintained, repaired or replaced parts or equipment containing asbestos may have inhaled or ingested microscopic fibers, and asbestos dust would have travelled throughout the workspace. Workers may even have carried the dangerous fibers home on their clothing, uniform, hair or skin, leading to secondhand exposure among family members.
At Belluck & Fox, we have done extensive research on asbestos use by Stone & Webster, and we are committed to getting justice for those who have been harmed due to the company's negligence. If you or a loved one has been diagnosed with mesothelioma or another asbestos disease, contact us today to talk about your right to compensation.
Occupations at Risk for Asbestos Disease
Sadly, many Americans were exposed to asbestos as part of their everyday jobs. While they were working hard to provide more for their families, they may have been inhaling deadly fibers that could eventually cause the most tragic type of loss. Those who worked in the following jobs were most at risk of occupational exposure to asbestos:
Steamfitters
Construction workers
History of Stone & Webster
Massachusetts Institute of Technology graduates Charles A. Stone and Edwin S. Webster started Stone & Webster as the Massachusetts Electrical Engineering Company in 1889. At the time, electrical engineering was considered a new field, and some doubted their plans.
The company initially handled small jobs like testing equipment but quickly diversified. By the start of the 1900s,
the company was involved in engineering, constructing and managing power plants, as well as the installation and management of lighting systems and electric street railway systems.
In 1906, the company opened its first subsidiary, Stone & Webster Engineering Corporation. And in 1929, Stone & Webster went public.
During both World War I and World War II, the company took on many military projects, designing and constructing military bases, airfields, shipyards, camp facilities, arsenals, cartridge case plants, TNT-production plants and butyl rubber production plants. Perhaps its most famous wartime effort was its role in the Manhattan Project, which resulted in the atomic bomb.
Over the years, Stone & Webster expanded into a variety of areas, constructing factories, laboratories, sugar refineries, gas pipelines, compressor stations, transportation infrastructure and many other types of projects.
In 2000, problems with liquidity forced Stone & Weber into bankruptcy, and the company was purchased by engineering firm The Shaw Group. As part of the bankruptcy process, the company established an asbestos trust to pay future victims of asbestos disease. In 2003, the company emerged from bankruptcy.
In 2012, the French engineering giant Technip bought portions of Stone & Webster's energy and chemical business from The Shaw Group, and CB&I purchased other assets, forming CB&I Stone & Webster. Westinghouse Electric Company bought CB&I Stone & Webster in 2016 and continues to operate the company.
Our Lawyers Fight for Those Who Have Been Harmed by Asbestos
If you or a family member has been diagnosed with mesothelioma, lung cancer or asbestosis after working at a Stone & Webster job site, you need to speak with our trusted New York asbestos attorneys at Belluck & Fox, LLP as soon as possible. Our law firm can help you demand compensation for:
Medical expenses such as surgeries, chemotherapy, radiation, hospitalizations, medications and ongoing medical care
Lost wages and diminished earning capacity in the future
Pain and suffering due to your asbestos disease
Wrongful death damages for families who have lost a loved one to an asbestos disease
Asbestos diseases such as malignant mesothelioma were entirely preventable, but asbestos companies that exposed employees to asbestos, like Stone & Webster failed to warn the public about the hazards of the toxic materials they were using. Today, thousands of people each year are paying the price.
Call or contact us online today to schedule a free consultation with one of our compassionate mesothelioma lawyers. At Belluck & Fox, we have the skills, the manpower and the resources to make a difference for you.
Sources: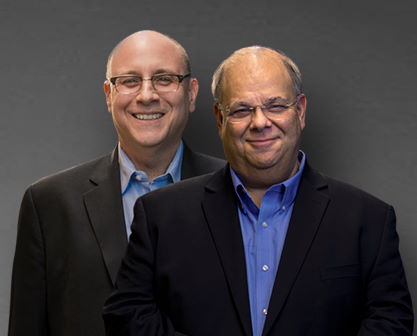 We put clients first. If you have been diagnosed with mesothelioma or lung cancer, we are here to help.
Call (877) 412-7449