Bethlehem Steel Shipyard
Did you work at Bethlehem Steel Shipyard? Diagnosed with Mesothelioma or Lung Cancer?
You may be entitled to receive compensation. Mesothelioma and lung cancer victims & their families have been awarded over $1 million+ from easy access to funds. Call us today to apply.
Over the past 20 years, we've helped 1,000s of families claim the compensation they deserve with no upfront costs to them.
History of the Bethlehem Steel Shipyard
Bethlehem Steel Staten Island was located along the northern shore at Mariners Harbor in the southern part of Newark Bay. It is commonly referred to as Beth Steel." The shipyard opened in 1889 when Burlee Drydock and Port Richmond Iron Works mergeed into one company. The first two Mahan-class war ships — USS Mahan and USS Cummings — were created there in 1935. USS Fanning and USS. Dunlap were developed one year later.
Bethlehem Steel purchased the shipyard in 1938 and became a crucial part of America's World War II efforts. The company would build at least 40 more destroyers from 1939 to 1945, along with several cargo ships, tugs, and landing crafts. Some of these vast ships, including the USS Shea, were constructed in less than six months.
Beth Steel Staten Island experienced a major drop in production after the war but picked back up slightly when the Korean War effort commenced in the early 1950s. The company ceased operations completely in 1960.
Bethlehem Shipyard and Asbestos
The Great Depression brought with is mass unemployment across the country, with New York City being no exception. Beth Steel Staten Island provided employment opportunities for thousands of men and women. Shipyard workers frequently worked with asbestos-containing equipment and materials.
The engine and boiler rooms were especially high asbestos exposure areas. Maintenance mechanics and steamfitters were some of the more vulnerable workers due to the use of asbestos in equipment.
Those also at high risk of exposure include:

Electricians
Boiler tenders
If you have been exposed to asbestos, watch for mesothelioma symptoms for minor colds or viruses that last for more than a week.
These are typical long-term symptoms seen in mesothelioma patients:
Persistent coughing, particularly with blood
Difficulty breathing
Chest or abdominal pain
Night sweats
Unexplained weight loss
Fever
Fatigue
Consult a doctor about these symptoms, and mention that you worked with or near asbestos.
A
USS Alfred Cunningham DD-752
USS Arnold J. Isbell DD-869
B
USS Bache DD-470
USS Bailey DD-492
USS Beale DD-471
USS Beatty DD-756
USS Benham DD-796
USS Blue DD-744
USS Brownson DD-518
USS Brownson DD-868
USS Brush DD-745
C
USS Charles J. Badger DD-657
USS Charles R. Ware DD-865
USS Colahan DD-658
USS Cherokee ATF-66
USS Cone DD-866
D
USS Daly DD-519
USS Damato DD-871
F
USS Farenholt DD-491
USS Fechteler DD-870
USS Forrest Royal DD-872
USS Frank E. Evans DD-754
G
H
USS Halsey Powell DD-686
USS Harold J. Ellison DD-864
USS Harry E. Hubbard DD-748
USS Henry A. Wiley DD-749 (DM-29, MMD-29)
I
J
USS J. William Ditter DD-751
USS John A. Bole DD-755
USS John R. Pierce DD-753
K
L
M
USS Meade DD-602
USS Monssen DD-798
USS Murphy DD-603
N
P
USS Parker DD-604
USS Picking DD-685
R
USS Robert A. Owens DD-854
S
USS Samuel N. Moore DD-747
Civilian Ships:
SS Alcoa Pathfinder C1-B-89
SS Alcoa Prospector C1-B-90
SS Cape Cod C1-B-92
SS Cape Neddick C1-B-91
SS Stella Lykes C1-B-93
What You Can Do If Diagnosed With Mesothelioma
If you've been diagnosed with mesothelioma or some other asbestos-related condition, contact Belluck & Fox, LLP today.
The firm is nationally recognized and award-winning with experience working with people who have mesothelioma and lung cancer. The firm has over 20 years of experience litigating asbestos-related claims and has won over $1 billion in jury verdicts and settlements.
Our top rated mesothelioma attorneys us navy veteran at Belluck & Fox, LLP can certainly help you. Call or visit our New York office now.
Other shipyards exposed to asbestos:  Brooklyn Navy Yard, Coastal Dry Dock, Federal Shipbuilding & Dry Dock Annex at Port Newark and Federal Shipbuilding & Dry Dock Company.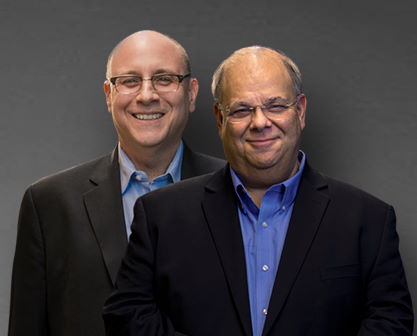 We put clients first. If you have been diagnosed with mesothelioma or lung cancer, we are here to help.
Call (877) 412-7449