Boston and Northern Street Railway Company – MA
Did you work at Boston and Northern Street Railway Company – MA? Diagnosed with Mesothelioma or Lung Cancer?
You may be entitled to receive compensation. Mesothelioma and lung cancer victims & their families have been awarded over $1 million+ from easy access to funds. Call us today to apply.
Over the past 20 years, we've helped 1,000s of families claim the compensation they deserve with no upfront costs to them.
History of Boston and Northern Street Railway Company
The Boston and Northern Street Railway Company (B&N) was founded in 1859, originally under the name Lynn and Boston Railroad (L&B). The company began its transportation operation in the form of horse-drawn carriages, shuttling its passengers across the approximately 11-mile stretch between Boston and Lynn, Massachusetts. In the 1880s, L&B began exploring a mode of transportation beyond that requiring horsepower, the streetcar. Streetcars combined the distance, speed, and capacity elements of a train, with the flexibility and quaintness desired by the local travelers. With the help of the Thompson-Houston Electric Company to provide the electrical power required to set the streetcars on their way, the company pioneered the first electrified streetcar to be used in regular service in the state of Massachusetts in 1888.
In 1901, L&B completed a merger with two of its biggest regional competitors after all three railroad companies had been making their acquisition of smaller, local operations since the mid-1850s. The new company would be called the Boston and Northern Street Railway Company. B&N was purchased by the Eastern Massachusetts Street Railway in 1919. Under the new ownership, the Railway began gasoline-powered bus service in 1935. Eventually, the Railway was succeeded by the Massachusetts Bay Transportation Authority in 1968, which stands today as the state-run electric railway in the Boston area.
Asbestos Use at Boston and Northern Street Railway Company in Massachusetts
Today, when we think of streetcars, we think of a charming, casual method of transportation around medium-to-large-sized cities across the country. However, in the era before cars were more widely used and modern mass transit was not yet on the horizon, streetcars were the fastest and most convenient way for locals and tourists alike to get around town. With this transition into more modern (for the time) technology, there were dangerous elements to streetcar transportation that were not widely known.
The workers who built and maintained streetcars and railway tracks often endured harsh working conditions. Prior to knowing the true dangers of asbestos, it was used as an inexpensive and widely available insulator, as an ingredient in many building materials, and in certain parts of trains and streetcars, as well as automobiles. The electrified streetcars had been powered using electrical wiring, which likely contained a layer of asbestos insulation. Asbestos was also likely used in gaskets, brake lining, sealing cement, paints, glues, and flooring, which were also installed on the streetcars. Any disruption to the asbestos contained in these components could have released asbestos fibers into the air, causing a significant health concern. Passengers, operators, and assembly and maintenance workers could have all been subjected to asbestos exposure from such disturbances, no matter how minor. Unfortunately, unsuspecting travelers and workers would unknowingly carry home asbestos fibers on their clothes, hair, and skin and have potential to expose their friends and family who were not directly involved in their hazardous work.
Our Top-Rated Asbestos Attorneys Represent Boston and Northern Street Railway Company Workers
If you or a loved one has been diagnosed with mesothelioma, lung cancer, or another asbestos-related illness due to asbestos exposure at Boston and Northern Street Railway Company in Massachusetts, you need to speak with an experienced asbestos lawyer as soon as possible.
At Belluck & Fox, our nationally recognized mesothelioma attorneys have extensive experience fighting for families and workers exposed to asbestos. We are proud to have secured more than $1 billion in compensation for asbestos victims and their families.
We are ready to help you. Contact us today to set up a free consultation. A partner at our law firm will personally call you to talk about the details of your case and explain your legal options. Our law firm does not charge (any legal fees upfront and we do not get paid unless and until we secure compensation for you.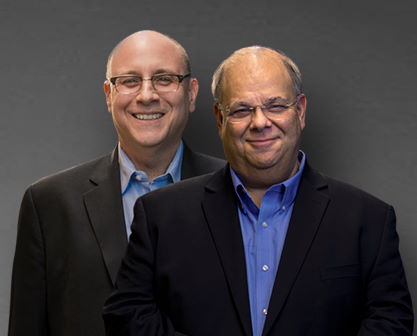 We put clients first. If you have been diagnosed with mesothelioma or lung cancer, we are here to help.
Call (877) 412-7449