Sugarman Brothers Paper Company – Medford, MA
Did you work at Sugarman Brothers Paper Company – Medford, MA? Diagnosed with Mesothelioma or Lung Cancer?
You may be entitled to receive compensation. Mesothelioma and lung cancer victims & their families have been awarded over $1 million+ from easy access to funds. Call us today to apply.
Over the past 20 years, we've helped 1,000s of families claim the compensation they deserve with no upfront costs to them.
History of Sugarman Brothers Paper Company
In 1906, a paper products company was formed by four brothers of the Sugarman family. Ownership of the company was divided four ways, but was operated by three of the brothers – Myer, Samuel, and Joseph. The company was organized as the Leonard Tissue Company in the 1930s, and merged with two other family entities to form the Statler Corporation in 1969. The company was headquartered in Medford, MA, but also held ownership over mills in other states.
Asbestos Use at Sugarman Brothers Paper Company in Medford, MA
There is considerable risk for asbestos exposure for those working in the paper manufacturing industry. The high levels of exposure to asbestos from the building materials at the factories at which paper is produced, the ingredients used in the paper-making process, and parts of the machinery being used to produce the paper containing asbestos, make paper mills and factories a potential hot spot for asbestos-related medical conditions, including mesothelioma.
There are a plethora of commercial buildings still standing today which were built well before 1980, when asbestos-laden building products had not yet begun to get phased out of use. These building products include cement, electrical wire, plumbing pipes, tile flooring, interior and exterior insulation, and insulation used in boilers and furnaces.
Since the paper-making process involves high levels of heat, the equipment and machinery required to create and maintain that heat had to be insulated. Before information about asbestos' danger was well known, it was used as an effective and widely available insulator. Talc, an ingredient in paper-making during the refining and bleaching processes, could contain asbestos if they two happened to be naturally formed, mined, and processed together prior to use. Asbestos-laden felts, fabrics, and filters were used in equipment during the drying process, a critical step in high-volume paper production.
Our Top-Rated Asbestos Attorneys Represent Sugarman Brothers Paper Company workers
If you or a loved one has been diagnosed with mesothelioma, lung cancer, or another asbestos-related illness due to asbestos exposure at Sugarman Brothers Paper Company in Massachusetts, you need to speak with an experienced asbestos lawyer as soon as possible.
At Belluck & Fox, our nationally recognized mesothelioma attorneys have extensive experience fighting for families and workers exposed to asbestos. We are proud to have secured more than $1 billion in compensation for asbestos victims and their families.
We are ready to help you. Contact us today to set up a free consultation. A partner at our law firm will personally call you to talk about the details of your case and explain your legal options. Our law firm does not charge (any legal fees upfront and we do not get paid unless and until we secure compensation for you.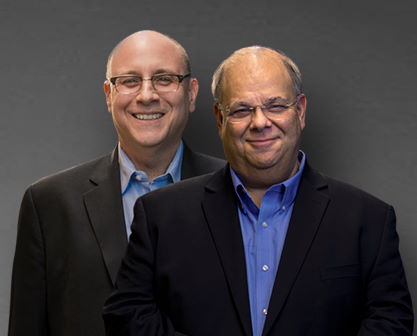 We put clients first. If you have been diagnosed with mesothelioma or lung cancer, we are here to help.
Call (877) 412-7449