Mead Paper Mill – South Lee, MA
Did you work at Mead Paper Mill – South Lee, MA? Diagnosed with Mesothelioma or Lung Cancer?
You may be entitled to receive compensation. Mesothelioma and lung cancer victims & their families have been awarded over $1 million+ from easy access to funds. Call us today to apply.
Over the past 20 years, we've helped 1,000s of families claim the compensation they deserve with no upfront costs to them.
History of Mead Paper Mill
In 1806, Samuel Church built a paper mill along the Housatonic River to launch his paper production business, manufacturing over 200 pounds of paper per day. The mill was purchased by Charles Owen and Thomas Hurlbut in 1822, who recognized that even more production was possible at the mill. Over the next 30 years, the mill became the biggest employer and main economic and development driver in the South Lee region, employing about 150 people by 1855.
Ellis, Chafflin & Company was founded by Daniel Mead and his business partners in 1846 in Dayton, Ohio. It built and bought several mills and plants in four states and steadily increased output, becoming one of the largest manufacturers of paper and paper products in America by the early 1900s. The company went public as the Mead Pulp and Paper Company in 1905. Mead began expanding its business footprint (and by extension, its product lines) through acquisition, buying shares of some paper companies and procuring full control of others. Over the first half of the 20th century, Mead expanded its product line beyond white paper, to include magazine paper (after securing a magazine contract), paperboard, kraft linerboard, containers and packaging, filters, insulation, and many more.
Mead's acquisitions continued throughout the 1950s, 1960s, and 1970s, increasing its foothold in the paper products industry by increasing its production in states with established facilities, and beginning operations in five more. In the 1960s it began diversifying its products and services beyond paper. The company acquired an educational products company, a company which manufactured pipes, pipe fittings, and chemicals, a software company, and a furniture company. As the year 2000 approached, Mead began to divest out of some facilities and businesses as it tried to read the socioeconomic and technological landscapes, in an attempt to remain relevant and profitable.
Ownership of the Mead Paper Mill changed multiple times since the 1860s. Thomas Hurlbut's sons took over operations shortly after his death in 1861. After a fire destroyed the mill in 1883, it was rebuilt on the same site, and became part of the American Writing Paper Company at the turn of the century. Paul Zuhlke purchased the mill in 1927, then purchased by Mead in 1957. After a merger between Mead and Westvaco Corporation in 2002, the mill was included in the spinoff company called Onyx Specialty Papers in 2009.
Asbestos Use at Mead Paper Mill in South Lee, MA
In a facility as old as the Mead Paper Mill, it can be expected that asbestos and various construction materials containing asbestos were used to build the structure. Most commonly in commercial buildings throughout the country, building products made with asbestos include cement, electrical wire, plumbing pipes, tile flooring, and both interior and exterior insulation. However, at paper mills including this one, the risk is heightened when considering the added dangers of asbestos' inclusion in paper-making ingredients as well as machines used to manufacture many types of paper products.
Just as ownership of the mill changed throughout its history, production of different products changed as well. In the 200+ years of the mill's existence, it has manufactured book, bond and letter, and note papers; photographic paper; saturating papers; paper found in decoration used for countertops and furniture; filter and insulation paper; and many other products.
Since the paper-making process involves high levels of heat, the equipment and machinery required to create and maintain this energy had to be insulated. We now know the hazardous nature of asbestos, but before this information was widely known, asbestos was used as an effective and inexpensive insulator. Talc, an ingredient in paper-making during the refining and bleaching processes, could contain asbestos if they two happened to be naturally formed, mined, and processed together prior to use. Asbestos-laden felts, fabrics, and filters were used in equipment during the drying process, a critical step in high-volume paper production.
This combination of exposure to asbestos from building materials and components of production makes paper mills uniquely high-risk areas and thus potential breeding grounds for long-term health issues, including mesothelioma.
Our Top-Rated Asbestos Attorneys Represent Mead Paper Mill workers
If you or a loved one has been diagnosed with mesothelioma, lung cancer, or another asbestos-related illness due to asbestos exposure at Mead Paper Mill in Massachusetts, you need to speak with an experienced asbestos lawyer as soon as possible.
At Belluck & Fox, our nationally recognized mesothelioma attorneys have extensive experience fighting for families and workers exposed to asbestos. We are proud to have secured more than $1 billion in compensation for asbestos victims and their families.
We are ready to help you. Contact us today to set up a free consultation. A partner at our law firm will personally call you to talk about the details of your case and explain your legal options. Our law firm does not charge (any legal fees upfront and we do not get paid unless and until we secure compensation for you.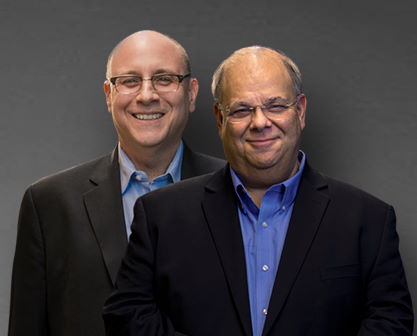 We put clients first. If you have been diagnosed with mesothelioma or lung cancer, we are here to help.
Call (877) 412-7449