Polaroid – MA
Did you work at Polaroid – MA? Diagnosed with Mesothelioma or Lung Cancer?
You may be entitled to receive compensation. Mesothelioma and lung cancer victims & their families have been awarded over $1 million+ from easy access to funds. Call us today to apply.
Over the past 20 years, we've helped 1,000s of families claim the compensation they deserve with no upfront costs to them.
History of Polaroid
The Polaroid Corporation was founded by Edwin Land and George Wheelwright III in 1937 in Cambridge, Massachusetts. Land, a scientist by profession who dropped out of Harvard University after his freshman year, created polarized sunglasses and established the company to bring them to market. Land's polarizer technology and its associated patents laid the groundwork for the company's growth over the next few decades, making it one of the most recognizable and innovative companies in the world.
Edwin Land held over 500 patents and worked towards expanding the polarizer technology across other consumer and commercial applications, however not many seemed to pan out. Polaroid contributed its scientific innovations to the United States military during World War II, creating protective goggles for military dogs, infrared devices to assist with night vision, lenses for periscopes and rangefinders, and more. In 1948, at a time when Polaroid was in dire financial straits, its biggest break came with the invention of instant photography, whereby the camera could produce a photograph developed in just one minute. Not only did the camera boost profits significantly enough to keep the company afloat for over 50 more years, but it helped Polaroid become a household name in America. Despite the instant photography revenue peaking at around $3 billion in the early 1990s, the company entered bankruptcy in 2001 prior to being bought out in 2005.
Asbestos Use at Polaroid in Massachusetts
In 2008, what remains of the "old" Polaroid company closed its factories in Waltham and Norwood, Massachusetts as it pivoted away from the business of producing physical photographs. With Polaroid's origins dating back to the 1930s and its products being manufactured in older facilities for decades, it can be expected that asbestos was found in abundance at perhaps all their production plants. Asbestos was a key insulation ingredient in both equipment and machinery such as furnaces, boilers, and any others involving heat application/transfer, but also in gaskets, pipes, electrical wiring, paint, and other assembly and finishing materials. Broadly, the manufacturing facilities themselves which generated Polaroid's income through production were prime locations for asbestos exposure, as factories and plants built before 1980 contained multitudes of construction materials laden with asbestos, such as concrete, pipes used for plumbing, gas, and steam, electrical wiring, floor tiles, and more. There was persistent opportunity for plant workers, facility inspectors, maintenance technicians, delivery staff, and other visitors to be exposed to asbestos. Sadly, unbeknownst to them at the time, this long-term exposure to asbestos could cause serious health issues in the long term, including mesothelioma.
Our Top-Rated Asbestos Attorneys Represent Polaroid workers
If you or a loved one has been diagnosed with mesothelioma, lung cancer, or another asbestos-related illness due to asbestos exposure at Polaroid in Massachusetts, you need to speak with an experienced asbestos lawyer as soon as possible.
At Belluck & Fox, our nationally recognized mesothelioma attorneys have extensive experience fighting for families and workers exposed to asbestos. We are proud to have secured more than $1 billion in compensation for asbestos victims and their families.
We are ready to help you. Contact us today to set up a free consultation. A partner at our law firm will personally call you to talk about the details of your case and explain your legal options. Our law firm does not charge (any legal fees upfront and we do not get paid unless and until we secure compensation for you.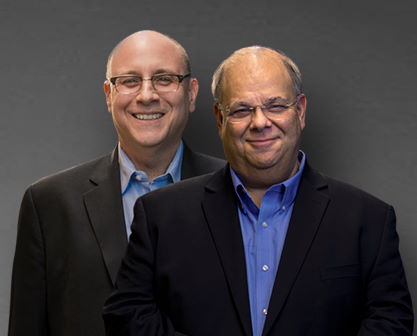 We put clients first. If you have been diagnosed with mesothelioma or lung cancer, we are here to help.
Call (877) 412-7449