A-Best Products Company
Did you work at A-Best Products Company? Diagnosed with Mesothelioma or Lung Cancer?
You may be entitled to receive compensation. Mesothelioma and lung cancer victims & their families have been awarded over $1 million+ from easy access to funds. Call us today to apply.
Over the past 20 years, we've helped 1,000s of families claim the compensation they deserve with no upfront costs to them.
Textile manufacturer A-Best Products Company, based in Cleveland, Ohio, produced safety products containing asbestos through 1984.
Eventually, thousands of personal injury lawsuits alleging the company's products caused mesothelioma and other asbestos-related illnesses forced the company into bankruptcy in 2002.
As part of the company's bankruptcy, the A-Best Asbestos Settlement Trust was established in 2004 to process and pay valid asbestos personal injury claims.
If you or a loved one worked with A-Best Products equipment and have been diagnosed with malignant mesothelioma, lung cancer, asbestosis symptoms, or another asbestos-related disease, you may be able to obtain a payment from the trust.
The nationally recognized New York asbestos attorneys of Belluck & Fox can assist you with a claim against the A-Best Asbestos Settlement Trust.
The trust has adopted strict policies and procedures for receiving, reviewing, and paying claims for asbestos personal injuries. For example, rules of the trust establish four levels of asbestos-related illnesses with presumptive medical and exposure requirements, as well as "scheduled values" or payments.
Our law firm can help you determine your eligibility for payment and what payment you truly deserve. We will then file a claim with the extensive documentation required to support it.
Our skilled attorneys have secured more than $1 billion so far for asbestos victims and their families.
Contact us today to set up a free consultation. We do not charge legal fees upfront to handle asbestos claims. In fact, we only get paid after we secure compensation for you.
Get a Copy of Our Free Mesothelioma Treatment Guide
History of A-Best Products Company and Asbestos
A-Best Products Company manufactured textiles and produced safety clothing and related products that were resistant to high heat. The company's products containing asbestos were made of cloth and were sold to manufacturing plants across the country for workers to use as protection from heat sources.
Anyone who made, wore, distributed, laundered, or otherwise handled A-Best Products clothing was exposed to asbestos, which is a carcinogen known to cause mesothelioma, lung cancer, and asbestosis. Even spouses and children of workers may have been exposed to deadly asbestos fibers. Some workers may have worn work clothing home or brought sloughed-off asbestos fibers into their homes on their own clothing, shoes, or hair.
A-Best Products discontinued manufacturing and selling asbestos-containing materials after December 31, 1984. However, there's no telling how long contaminated products already sold and distributed were used.
Up to 50,000 lawsuits were filed against A-Best Products alleging bodily injury caused by exposure to asbestos.
Two years after the company declared Chapter 11 bankruptcy, the A-Best Asbestos Settlement Trust was established in order to pay claims of mesothelioma, asbestos lung cancer compensation, and/or other respiratory disease caused by asbestos exposure through A-Best Products clothing or materials.
A-Best Products Company's Asbestos Products
A-Best Products sold asbestos-laden safety clothing and equipment, including:
Coveralls

Aprons

Gloves

Mittens

Coats

Drop cloths
Workers who were issued these products at job sites, as well as individuals who worked in A-Best Products manufacturing plants, were without question exposed to asbestos.
In even a single exposure, an individual could have inhaled tiny silicate-particle strands that make up asbestos fibers as they broke free from frayed, torn, or otherwise worn cloth.
Once exposed to asbestos, a person has a lifelong risk of developing an asbestos-related disease, such as mesothelioma.
The latency or incubation period from the time of exposure to the development of symptoms can be decades.
Many workers exposed to asbestos in the 1940s, 1950s, 1960s, 1970s — or as late as A-Best Products' early 1980s use of asbestos — are now being diagnosed with or dying from mesothelioma, lung cancer, and asbestosis.
A-Best Job Sites in New York
More than 1,000 job sites have been approved as eligible to take part in the A-Best Asbestos Settlement Trust.
Protective clothing and other gear made with asbestos was once common in manufacturing plants producing:
Steel

Iron

Glass

Aluminum

Chemicals (including oil refineries, power plants, and automobile manufacturers)
Most job sites identified by the A-Best Asbestos Settlement Trust as having used the company's dangerous products were in Ohio. Others were in New York, Alabama, Arizona, California, Illinois, Indiana, Kansas, Kentucky, Maryland, Michigan, Missouri, North Carolina, Pennsylvania, Tennessee, and West Virginia. 
The N.Y. sites are:
Buffalo China, Buffalo, N.Y.

The Buffalo China/Buffalo Pottery complex is located at 75 Hayes Place in South Buffalo, just off Seneca Street. It was built in 1901-02 and operated nine kilns. It changed its name in 1956 from Buffalo Pottery to

 

Buffalo China Inc. and operated into the early 1960s.

General Motors Central Foundry, Massena, N.Y.

The GM Central Foundry is about eight miles east of the Village of Massena in St. Lawrence County. In 1995, the site was identified as a public health hazard due to ongoing toxic chemical exposures, including PCB contamination in fish and wildlife. It closed in 2008.

Chevrolet Tonawanda, Tonawanda, N.Y.

General Motors made its "big block" engines and other engine parts, such as heads, brake drums, and manifolds, at a foundry in Tonawanda that closed in 1983.

Colt Industries, Syracuse, N.Y. Colt Industries bought Crucible Steel Corporation of America in 1968, and Crucible's Syracuse Works became Colt's Crucible Specialty Metals Division. The plant manufactured a variety of tool and die steels and metal alloys.
Corning Glass, Corning, N.Y. The manufacturer of glass, ceramics, and related materials operated as Corning Glass Works until 1989, when it changed its name to Corning Incorporated. Until 1998, its consumer products division produced CorningWare and Corelle tableware, as well as Pyrex and Visions cookware.
Republic Steel, Buffalo, N.Y.

The Buffalo Republic Steel plant was on South Park Avenue in South Buffalo. In 1984, the Buffalo plant closed and was demolished.

Roblin Steel, Dunkirk, N.Y.

The Roblin Steel plant was at 320 S. Roberts Road, Dunkirk, in Chautauqua County. The steel plant was developed in 1910 and abandoned in the 1990s. It manufactured locomotives, naval vessels, and missile housing during WWII, as well as nuclear reactor components. After 1969, it operated as a steel reclamation plant. 
Because each of the asbestos manufacturers above had various needs for heat-resistant materials, a worker may have been exposed to asbestos in several ways. However, A-Best Products safety equipment is known to have been used at each site and is known as a source of asbestos exposure.
Our N.Y. Asbestos Attorneys Can Help You
If you or a loved one has been diagnosed with mesothelioma cancer or another asbestos-related disease after working at a jobsite where A-Best Products safety equipment was used, you need to contact our best mesothelioma lawyers at Belluck & Fox, LLP today.
The use of these safety garments is documented and part of a negotiated settlement for compensating ill workers and/or their survivors for asbestos exposure.
Do not risk allowing administrators of the A-Best Asbestos Settlement Trust to classify your case in a manner that leaves you with less money than you deserve — or no payment at all.
We are familiar with the A-Best Asbestos Settlement Trust and have helped workers like you and their families recover compensation from it and similar trusts. Let us help you.
Contact us now to set up a free consultation or visit our New York Office today. One of our law firm's partners will get back to you personally within 24 hours to discuss your claim at no charge to you.
Sources: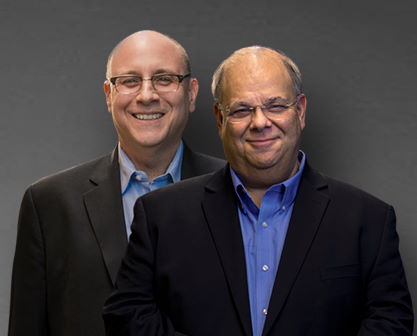 We put clients first. If you have been diagnosed with mesothelioma or lung cancer, we are here to help.
Call (877) 412-7449