General Foods in Tarrytown, New York
Did you work at General Foods in Tarrytown, New York? Diagnosed with Mesothelioma or Lung Cancer?
You may be entitled to receive compensation. Mesothelioma and lung cancer victims & their families have been awarded over $1 million+ from easy access to funds. Call us today to apply.
Over the past 20 years, we've helped 1,000s of families claim the compensation they deserve with no upfront costs to them.
General Foods Corporation developed from the Postum Cereal Co. of Battle Creek, Michigan. The name General Foods was adopted in 1929 following several corporate mergers. General Foods moved to Westchester County, New York, in 1954 and built a new facility in Tarrytown.
General Foods performed food research and development at the Tarrytown technical center. Phillip Morris purchased General Foods in 1985 and the company became Kraft General Foods in 1989 when Philip Morris purchased Kraft. The "General Foods" name was dropped in 1995. Kraft Foods merged with Heinz in 1995. Kraft-Heinz announced in 2012 that it would vacate the Tarrytown facility by the end of the year.
Former General Foods workers may have been exposed to asbestos in building materials and laboratory equipment at the facility in Tarrytown, N.Y. The Owens Corning Fibreboard Asbestos Personal Injury Trust names General Foods in Tarrytown as a job site that used asbestos materials. The trust has set aside more than $7 billion to compensate victims who developed an asbestos disease after exposure to asbestos products.
If you worked at General Foods Tarrytown and have been diagnosed with mesothelioma, lung cancer or asbestosis, the attorneys at Belluck & Fox can help you pursue the compensation you and your family need. Our trusted asbestos lawyers have recovered more than $1 billion for our clients and have earned a reputation as one of the country's leading mesothelioma law firms. Discuss your legal options with an attorney during a free case review now.
Asbestos Exposure at General Foods in Tarrytown
Workers at Tarrytown General Foods were exposed to asbestos in a variety of ways. Belluck & Fox has records of where asbestos was used at the facility, which asbestos companies provided the asbestos materials and how workers were exposed to asbestos. We encourage former workers who have been diagnosed with an asbestos disease to contact us to talk about your work history and what compensation you may be entitled to receive.
Heating and Steam System
Building 3 of the General Foods Tarrytown plant had a boiler room with four boilers. These boilers burned natural gas in order to heat the facility and provide steam for food processing and equipment sterilization.
In years past, boilers contained asbestos refractory on the inside and asbestos insulation on the outside. Boiler door gaskets also contained asbestos. Asbestos in boilers was released into the air during routine maintenance, placing mechanics and other nearby workers at risk of exposure.
Connecting the boilers at General Foods to the rest of the facility was a network of pipes, pumps and valves that were covered with asbestos insulation.
Asbestos packing material was used in pumps, while pipe connections and valves contained asbestos gaskets. Workers disturbed asbestos insulation while working on and around pipes, pumps and valves. Asbestos gaskets and packing had to be regularly removed and installed as they wore down under high heat. Often, removing residual material from pipes, valves and machinery involved scraping and wire brushing, which released asbestos dust into the air.
Laboratory Equipment
The General Foods technical center in Tarrytown was once deemed "the largest and most modern food research facility in the world." A New York Times article from 1977 describes white-coated technicians "peering at liquid protein bubbling away in test tubes" and scientists "exploring puddings, coffees, mixes and vegetables, freezing, thawing them, tasting them, adjusting them."
While researching and developing new food products, General Foods workers may have been exposed to asbestos from laboratory equipment. Through the 1970s, lab workers frequently used asbestos-containing materials that include:
Protective clothing made from asbestos textiles, including lab coats, aprons, mitts and blankets
Fume hoods
Tables and countertops
Bunsen burner diffuser mats
Centrifuges
Gauze pads
Have you or a family member been diagnosed with mesothelioma after being exposed to asbestos at General Foods in Tarrytown? Get a free consultation from our top-ranked asbestos lawyers today.
General Foods in Tarrytown Named in Owens Corning Asbestos Trust
During much of the 20th century, asbestos was added to hundreds of building materials to increase strength, durability and fire resistance.
One of the largest manufacturers of asbestos building materials, Owens Corning, was first sued for asbestos exposure in 1978. In 1997, a plaintiff suffering from mesothelioma sued Owens Corning and was awarded more than $30 million in damages after a jury determined that the company was aware of asbestos health risks for decades but did not provide warnings.
That same year, Owens Corning purchased Fibreboard for more than $500 million. Fibreboard sold asbestos products under the trade name Plant Rubber & Asbestos Company (PABCO). When it purchased Fibreboard, Owens Corning inherited the company's asbestos liabilities for products such as insulating cement, block insulation, pipe covering and roofing felt.
Owens Corning filed for bankruptcy in 2000 under the financial strain of more than 240,000 asbestos lawsuits. As part of its reorganization, Owens Corning created an asbestos personal injury trust with more than $7 billion. This money is available to people who have been diagnosed with an asbestos disease due to exposure to Fibreboard and other Owens Corning asbestos products.
The Owens Corning Fibreboard Asbestos Personal Injury Trust names General Foods in Tarrytown, NY, as a site with known asbestos products.
The nationally recognized mesothelioma lawyers at Belluck & Fox have extensive experience managing asbestos trust claims. Our skilled legal team can guide you through the process of filing a claim, including:
Establishing your eligibility for payment
Filing a well-documented claim for compensation
Defending your claim if it is disputed or audited
Many asbestos victims are eligible to make claims with multiple trusts, as well as pursue compensation through a lawsuit. Victims of asbestos disease may also be able to file claims for VA disability benefits, workers' compensation and Social Security disability.
Get Help from New York's Premier Mesothelioma Lawyers
For more than 25 years, the knowledgeable New York mesothelioma attorneys at Belluck & Fox have helped victims recover maximum compensation for medical expenses, lost wages, pain and suffering, and other damages caused by their asbestos disease. We have the experience and the resources needed to successfully take on the big asbestos companies around New York.
Our case results speak to our client dedication. If you were diagnosed with mesothelioma, lung cancer or asbestosis, we'd like to speak to you. To get started with a free case review, please contact us.
Sources:
Other Asbestos Companies in New York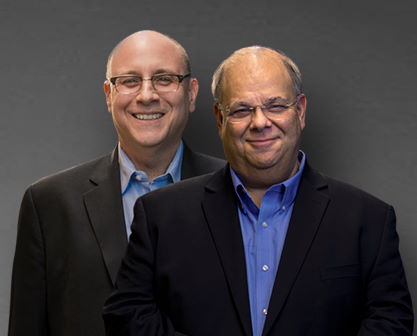 We put clients first. If you have been diagnosed with mesothelioma or lung cancer, we are here to help.
Call (877) 412-7449