Cornell University
Did you work at Cornell University? Diagnosed with Mesothelioma or Lung Cancer?
You may be entitled to receive compensation. Mesothelioma and lung cancer victims & their families have been awarded over $1 million+ from easy access to funds. Call us today to apply.
Over the past 20 years, we've helped 1,000s of families claim the compensation they deserve with no upfront costs to them.
Founded in 1865 in Ithaca, N.Y., Cornell University considers itself a private institution with a public mission. The Ivy League university is a federal land-grant institution and is considered "the first truly American university because of its founders' revolutionary egalitarian and practical vision of higher education," according to the school's website.
Many of the buildings at Cornell University were built at a time when asbestos materials were commonly used in construction.
The Cornell University Asbestos Management Program warns that buildings were constructed with asbestos materials such as:
Boiler, breeching, boiler rope, duct, or tank insulation
Cement or mortar used for boilers and refractory brick
Piping and fitting insulations
HVAC duct tape
Acoustical plaster and finish plasters
Skim coats of joint compound
Equipment insulation
Roofing and siding materials
Floor tile and ceiling tile
Gaskets, seals, sealants
Laboratory tables and hoods
Sheets of Transite
Pipe penetration packing
Electrical wire insulation
Fire curtains, fire blankets, and fire doors
Anyone who worked on the Cornell campus prior to the 1980s may have been exposed to dangerous asbestos materials, including powdered asbestos used for mixing into compounds. Those who risked exposure included tradesmen, laborers, and storekeepers who filled orders for the various shops on campus.
Belluck & Fox, LLP Represents Mesothelioma Patients Who Worked at Cornell
If you or a family member has been diagnosed with mesothelioma, lung cancer, asbestosis, or other asbestos disease after working at Cornell University, you need to speak with the nationally recognized New York asbestos attorneys at Belluck & Fox as soon as possible. We have represented former Cornell workers with mesothelioma.
Our respected mesothelioma lawyers have researched and documented where workers were exposed to asbestos at Cornell and which companies supplied the dangerous materials. We have earned a reputation for success in handling these complicated claims, winning more than $1 billion for our clients and their families.
Schedule a free case review now, and let us discuss how we can help you and your family demand maximum compensation for the harm you have suffered.
History of Cornell University
The land for Cornell University was provided as part of the Morrill Act federal land grant, which was signed into law by President Abraham Lincoln as a way of promoting education in agriculture and the mechanical arts. New York Senators Ezra Cornell and Andrew Dickson White worked together to found New York's first land grant university in 1865, with Mr. Cornell (the founder of Western Union) providing the funding for construction.
In 1868, Morrill Hall became the first building on the main campus in Ithaca. As the university grew, it became known for diversity in its student body. In 1875, Sage College accepted 25 female students, earning the school a reputation for its coeducation efforts. In 1906, a group of Cornell students founded the Alpha Phi Alpha fraternity, which was the country's first intercollegiate African-American fraternity.
Since its founding, Cornell has grown to include 14 colleges and schools, with campuses in Ithaca, New York City, and Doha, Qatar. Its main campus in Ithaca includes 608 buildings spanning more than 2,000 acres.
Other Asbestos Companies in New York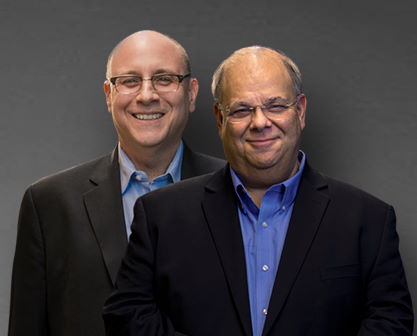 We put clients first. If you have been diagnosed with mesothelioma or lung cancer, we are here to help.
Call (877) 412-7449