Burrows Paper Corporation
Did you work at Burrows Paper Corporation? Diagnosed with Mesothelioma or Lung Cancer?
You may be entitled to receive compensation. Mesothelioma and lung cancer victims & their families have been awarded over $1 million+ from easy access to funds. Call us today to apply.
Over the past 20 years, we've helped 1,000s of families claim the compensation they deserve with no upfront costs to them.
Burrows Paper Corporation has been making paper products since 1919. Headquartered in Little Falls, New York, Burrows has four U.S. paper mills, three of which are in upstate New York. It also owns packaging plants in the U.S., Europe, and Asia.
Former New York employees of Burrows Paper have been diagnosed with cancer caused by asbestos exposure at paper mills in Little Falls and Lyonsdale. At Belluck & Fox, LLP, our skilled legal team has extensive knowledge of the Burrows Paper operations in New York, and we have secured more than $1 billion in compensation for asbestos victims and their families.
If you worked at a Burrows mill and developed mesothelioma, lung cancer, asbestosis, and other asbestos-related diseases, contact us today to schedule a free consultation and learn how we can help you and your family.
History of Burrows Paper
Burrows Paper Corporation began with a paper mill in Little Falls purchased by Andrew Burrows in 1919. Under Ralph Burrows, the second generation of family leadership, theasbestos company acquired three additional mills—a second mill in Little Falls as well as mills in Lyons Falls, New York, and Pickens, Mississippi.
Under Bill Burrows, the third generation of family leadership, the company expanded into lightweight specialty packaging. The Burrows U.S. packaging operations are located in Ohio, Iowa, and Nevada.A packaging plant was added in the Netherlands in 1991, and another in China in 2008. Burrows opened a U.S. paper sales office in Shanghai in 2010.
Previously a 25 percent shareholder in joint-venture packaging company Innopak Hong Kong Limited, Burrows acquired the remaining 75 percent interest in Innopak in December 2012. Innopak produces specialty food-service packaging products such as grease-resistant wraps, printed color clam shells, and hand carry bags.
Burrows Paper Corporation continues to operate as a privately-owned company with four mills and five paper machines that produce made-to-order specialty papers for the food service, industrial, consumer, and medical markets. Burrows is one of the few paper companies capable of producing printable lightweight tissue paper.
Mill Street Facility
The original paper mill purchased by Andrew Burrows in 1919 is located on Mill Street in Little Falls. The Mill Street facility started out making tissue and currently has two paper machines that annually turn out 30,000 tons of machine-glazed paper, used as a base paper for foil laminating or waxing. The mill also produces base paper for one-time carbonizing, crepe streamers, and gift tissue, as well as interleaving paper for precious metals and glass.
Mohawk Valley Mill
The Mohawk Valley facility is a former knitting mill acquired by the company in 1952. Adjacent to the Burrows headquarters in Little Falls, the facility has one paper machine that produces 11,000 tons of machine finish and wet crepe paper per year. This paper is used to make coffee filters an
Burrows Paper acquired its Lyonsdale Mill in Lyons Falls in 1966. The Lyons Falls facility towelettes. The Mohawk Valley Mill also makes pan liners, other food-specialty papers, and knit twist for products such as shopping bag handles.
Lyonsdale Mill
produces 18,000 tons of wet crepe paper and machine finish paper per year. These papers are used to make a variety of products, including knit twist, pulp bale strapping, medical papers, filters, and towelettes.
Asbestos Exposure at Burrows Paper
Papermaking is an energy-intensive process that requires large quantities of high-temperature-resistant materials. Until the 1980s, asbestos was widely used at paper mills, including the New York mills owned by Burrows.
Belluck & Fox even represented a client who developed mesothelioma from "take-home" (or secondhand) asbestos exposure from her husband, who worked for 30 years as a machine tender at the Burrows Paper Mill in Little Falls.
She described during testimony how she waited for him to finish work at the mill before giving him a ride home and witnessed dust filling the airhe car so that the dust wouldn't get all over the interior. At home, she would shake his clothes free of as much dust as possible before washing them. In the process in the mill building. Her husband's hair and clothing would be covered with du, the woman breathed in asbestos dust.
This asbestos dust came from the dryer felts that are used at paper mist at the end of his shift. ("He looked like a snowman," she said.) A sheet was laid down in tlls to dry wet paper toward the end of the production process. As a machine tender, our client's husband was responsible for removing and installing the felts. This required cutting the felts, which released airborne asbestos fibers.
Different types of paper mill workers are exposed to asbestos in different ways, depending on their work duties. Dryer felts on paper machines are just one possible cause of occupational asbestos exposure.
Workers may also have been exposed during the pulping process or while doing maintenance on the machinery that powered the plant, including:
boilers
turbines
steam pipes
pumps
evaporators
compressors
brakes
soot blowers
According to a study published in the Journal of Occupational & Environmental Medicine that looked at 50 years of data from workers in the pulp and paper industry, 36 percent of workers in this industry were exposed to asbestos.
Belluck & Fox, LLP Has the Knowledge to Help Burrows Paper Workers
The New York mesothelioma attorneys at Belluck & Fox, LLP possess detailed diagrams of Burrows Paper facilities that show where asbestos-containing materials were used. We know how workers at these facilities were exposed to asbestos and the companies that supplied asbestos products. If you worked at Burrows, we will determine how your exposure occurred and fight to hold the asbestos companies responsible.
We've helped thousands of New York asbestos victims and their families obtain justice. Let us help you, too.
To find out how, contact Belluck & Fox, LLP for a free case review. We have locations at The Capital District, NYC, Rochester and Woodstock.
Sources:
Burrows Paper Corporation: Company History
PPI Magazine: Burrows Paper — Making PaperPerform 90 years On
The Free Library: Burrows Paper Corporation
Associated Occupations
Other Nearby Companies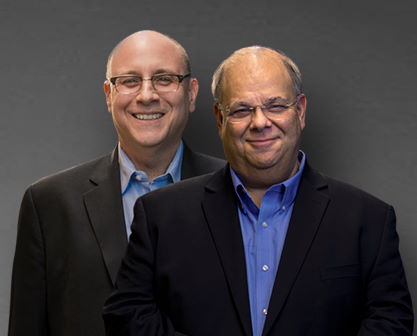 We put clients first. If you have been diagnosed with mesothelioma or lung cancer, we are here to help.
Call (877) 412-7449