Amatex Corporation
Did you work at Amatex Corporation? Diagnosed with Mesothelioma or Lung Cancer?
You may be entitled to receive compensation. Mesothelioma and lung cancer victims & their families have been awarded over $1 million+ from easy access to funds. Call us today to apply.
Over the past 20 years, we've helped 1,000s of families claim the compensation they deserve with no upfront costs to them.
There is no question as to whether Amatex Corporation used the carcinogen asbestos in its products. The company was formed in 1950 in Norristown, Pennsylvania, as American Asbestos Textile Corporation to design and manufacture textiles for high-temperature applications.
Amatex produces broad-woven cloth, narrow textiles, and other products used in such applications as automotive assembly, shipbuilding, electrical power production, industrial insulation, and welding.
Amatex used asbestos extensively up until the 1980s, despite the fact that the material was known to be dangerous to anyone who inhaled it.
After thousands of lawsuits were filed, Amatex filed for Chapter 11 bankruptcy. The 1996 bankruptcy agreement included establishing the Amatex Settlement Trust to pay claims for mesothelioma, lung cancer, and other asbestosis diagnosis and illnesses.
The company eventually emerged from bankruptcy and still manufactures fiberglass textile products for high-temperature application today.
Although the bankruptcy trust is no longer operating after paying out millions of dollars in claims, it stands as a reminder of Amatex's responsibility for asbestos-exposure injuries and deaths.
If you or a loved one has been diagnosed with mesothelioma or another asbestos disease and you believe you have a potential claim against Amatex, you need to talk to the respected lawyers of Belluck & Fox today.
Our nationally recognized asbestos lawyers have recovered almost $1 billion for workers and others harmed by asbestos exposure. We can examine your case and pursue a claim for you at no charge unless and until we recover money for you. Contact us today for a free, no-obligation legal consultation.
Were You Exposed to Asbestos through Amatex Products?
Since 1950, Amatex has manufactured textiles for clothing, insulation, and other products used as protection from heat and fire in industrial settings. Today, Amatex has manufacturing locations in Norristown, Pennsylvania; Laconia, New Hampshire; and Juarez, Mexico; and distribution warehouses throughout the United States.
Amatex products include silica-woven and fiberglass:
Broad cloth

Insulation pads

Insulation mats

Gaskets

Tapes
Tubing

Braids

Wicks

Rope

Knitted sleeving
Amatex has supplied its products to companies across the country in a variety of industries, including:

Automotive assembly

Boiler systems

Construction

Electric utilities

Fluid sealing

Gas utilities
Marine / shipbuilding

Mining

Petroleum production

Steel manufacturing

Stoves and hearths

Welding
Like many manufacturers before the 1980s, Amatex's forerunner, American Asbestos Textile Corporation, used asbestos in its products. Asbestos is a naturally occurring silicate fiber that has strong heat-resistant qualities.
Asbestos fibers are invisible and fragile, which makes it easy to unknowingly inhale them as they break free and float in the air. Inhaled fibers can embed in the lungs and may cause malignant mesothelioma, lung cancer, asbestosis, and other respiratory diseases.
Mesothelioma, whose only known cause is asbestos exposure, can be diagnosed decades after even a single exposure.
Those most likely to have been exposed to asbestos through Amatex / American Asbestos Textile Corporation products are workers in the company's manufacturing plants and workers who used or installed Amatex products.
Because manufacturers knew about the dangers of asbestos but failed to warn workers and consumers, hundreds of thousands of people sued Amatex and similar companies with asbestos exposure in the latter years of the 20th century.
When it filed for Chapter 11 bankruptcy in 1982, Amatex faced 10,000 pending lawsuits, with 300 more being filed every month. Plaintiffs in lawsuits against Amatex claimed they developed mesothelioma or other lung problems because of their contact with Amatex fabrics that contained asbestos.
The Amatex asbestos claim settlement trust was set up primarily to pay individuals who worked in specified states and in occupations commonly exposed to asbestos textile products.
Such qualified claims include exposure in shipyards and through the use of Amatex textiles in New York. The claim settlement agreement cites industrial exposure in 28 other states, including Pennsylvania, Rhode Island, Connecticut, New Jersey, and Delaware.
Though the trust fund for asbestos settlements is inactive, valid claims against Amatex Corporation may proceed.
Amatex is an active, highly profitable company with a debt owed to former workers and consumers made ill by exposure to dangerous asbestos-containing products it knowingly manufactured and sold.
The families of those who have died from mesothelioma, lung cancer, asbestosis, or other diseases contracted from Amatex products deserve compensation, as well.
Our Asbestos Lawyers Can Demand Compensation for You
If you or a loved one has been diagnosed with mesothelioma or another asbestos-related disease and have a history of work with Amatex or American Asbestos Textile Corporation products, you should seek qualified legal assistance immediately.
The experienced mesothelioma lawyers of Belluck & Fox in New York can review your work history and medical records to assess your claim for compensation. We may be able to demand compensation for:
Your medical bills, both now and into the future

Lost income, including losses due to reduced earning capacity

Pain and suffering, both physical and emotional

Funeral and burial expenses if you have lost a loved one to an asbestos disease
Amatex negotiated a bankruptcy settlement that limited its liability for asbestos exposure claims. But that is not necessarily the last word on the issue. Our skilled and experienced legal team can examine your case and explore every option available.
We have recovered almost $1 billion for workers and families like yours. Let us help you.
Contact us today to speak to an experienced and dedicated asbestos attorney in a free, no-obligation legal consultation. A partner from Belluck & Fox will get back with you personally within 24 hours of your call.
Other Asbestos Companies in New York
Sources: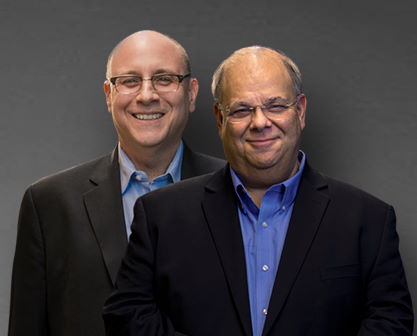 We put clients first. If you have been diagnosed with mesothelioma or lung cancer, we are here to help.
Call (877) 412-7449