Republic Steel
Did you work at Republic Steel? Diagnosed with Mesothelioma or Lung Cancer?
You may be entitled to receive compensation. Mesothelioma and lung cancer victims & their families have been awarded over $1 million+ from easy access to funds. Call us today to apply.
Over the past 20 years, we've helped 1,000s of families claim the compensation they deserve with no upfront costs to them.
Republic Steel is the top producer of Special Bar Quality steel bars in North America. With headquarters in Canton, Ohio, the company currently has steelmaking operations in Lackawanna, N.Y.; Gary, Indiana; Hamilton, Ontario; and Lorain and Massillon, Ohio. Although the company has undergone many changes of ownership and mergers over the years, its formation dates back to the late 1800s. At one time, Republic Steel employed 2,500 workers at its plant in Buffalo, N.Y., which manufactured steel bars and other material for the railroad and auto industries
Asbestos-containing materials and equipment were commonly used at Republic Steel factories and other company facilities. Asbestos companies in New York knew that their asbestos products could cause cancer and other serious respiratory diseases, but they failed to warn workers of the dangers. Now, steelworkers who were exposed to asbestos decades ago are being diagnosed with mesothelioma, lung cancer, asbestosis and other life-threatening illnesses.
At Belluck & Fox, our nationally respected asbestos lawyers have successfully won compensation for Republic Steel workers who have been diagnosed with preventable asbestos diseases. Our sharp legal team knows exactly which materials and equipment at Republic Steel contained asbestos, and we have the resources and experience to take on the companies that should be held responsible. In fact, our trusted New York asbestos attorneys have secured more than $1 billion for our deserving clients and their families.
If you or a loved one has been diagnosed with an asbestos disease after working at Republic Steel, please call our law firm or contact us online today to speak with a knowledgeable attorney about your right to compensation. A partner in our firm will meet with you directly to go over your work history and treatment plan. We will explain your legal options and talk about how we can help take the burden off you and your family. Schedule your free consultation now.
Asbestos Exposure at Republic Steel
People who worked at Republic Steel, both as employees or contractors, may have been exposed to asbestos while working in production facilities, laboratories, maintenance operations and other areas.
For example, asbestos insulation materials could be found on boilers, pumps, furnaces, turbines and pipe systems used throughout the facilities. Workers who were tasked with installing, repairing, cleaning or removing this type of equipment would often have to cut, scrape or sand off the asbestos insulation. They would also mix asbestos cement to be applied as new insulation.
Much of this equipment also contained valves with asbestos packing, as well as asbestos gaskets. When these needed to be repaired or replaced, workers would scrape out the old asbestos material and cut new material to replace it. This would create large clouds of asbestos dust, which put all workers in the vicinity at risk of inhaling the deadly fibers.
In the labs, engineers and lab workers used ovens and heat-resistance boards that contained asbestos. The boards were used to protect bench-top surfaces when performing work that required high temperatures. Lab workers would cut or reshape the asbestos boards to fit the surface they needed, and often the boards would be removed and reused. When ovens in the labs were repaired, asbestos boards within them would also need to be removed and replaced.
Although many workers at Republic Steel directly handled asbestos-containing materials, direct contact with the dangerous materials was not necessary for exposure. Asbestos fibers are microscopic, and when released into the air in clouds of dust, they could easily spread. Anyone who inhaled or ingested the fibers is at risk of developing mesothelioma, lung cancer, asbestosis and other serious illnesses. There is no safe amount of asbestos exposure.
History of Republic Steel
Founded in 1899 in Youngstown, Ohio, the company now known as Republic Steel was originally named Republic Iron and Steel Company. In 1927, financier Cyrus Eaton bought a majority share in Republic and other companies, with the goal of merging them in order to compete with the top U.S. manufacturer of steel, U.S. Steel Company. The newly expanded Republic Steel became the third-largest producer of steel in the U.S.
During the 1930s, the company's steel workers fought to unionize, and tensions mounted. In 1937, workers went on strike for better wages and improved working conditions. The clash between the company and the workers intensified, and eventually the governor of Ohio sent in troops to end the strike.
Although the company suffered during the Great Depression, it did continue to expand by buying out other steel companies that were going out of business.
This continued growth and the eventual acceptance of unions in its steel mills positioned Republic for prosperity during the 1940s, as the company won important government contracts during World War II. The prosperity continued into the 1950s and 1960s, until foreign production of steel and other factors began to impact the business.
In 1984, the company merged with Jones & Laughlin, creating LTV Steel. This was also the year the company officially closed its steel plant on South Park Avenue in South Buffalo, N.Y. The mill had been idle since 1982.
Our Asbestos Attorneys Fight for Former Republic Steel Workers
If you or a family member has been diagnosed with mesothelioma, lung cancer or asbestosis after working at Republic Steel, you should talk to our mesothelioma lawyers about your right to financial compensation. Treatment for asbestos diseases can be extremely costly, and families often find themselves struggling to pay the bills and care for their ill loved ones. Our firm is here to help.
For more than 20 years, our compassionate attorneys have fought for the rights of steel workers and families who have been unjustly harmed by asbestos disease. We know the toll these illnesses can take on a person, and that's why we do everything we can to take the burden off the families.
Our team will handle all the legal legwork in your case, allowing you and your family to focus on what's important ─ your health. Schedule a free consultation today to learn about your next steps and how we can make a difference for you.
Sources: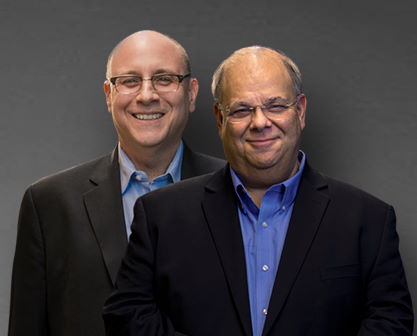 We put clients first. If you have been diagnosed with mesothelioma or lung cancer, we are here to help.
Call (877) 412-7449