Northern Steel Corporation
Did you work at Northern Steel Corporation? Diagnosed with Mesothelioma or Lung Cancer?
You may be entitled to receive compensation. Mesothelioma and lung cancer victims & their families have been awarded over $1 million+ from easy access to funds. Call us today to apply.
Over the past 20 years, we've helped 1,000s of families claim the compensation they deserve with no upfront costs to them.
Northern Steel Corporation was located on East Avenue in Oswego, New York. The company opened as an extension of Oswego Sheet Metal Works in 1957 and operated until 2001.
Northern Steel made fabricated substructures for papermaking machinery, nuclear and conventional power plants, bridges, and other large commercial and industrial structures. It also stored and distributed steel, stainless steel and aluminum to companies across Upstate New York.
Workers at Northern Steel were exposed to asbestos and are at risk of developing mesothelioma, lung cancer and asbestosis. Belluck & Fox has successfully represented former Northern Steelworkers in asbestos lawsuits.
Our top-rated attorneys have detailed documentation on where asbestos was used at Northern Steel, which asbestos companies supplied the materials and how workers were exposed.
If you worked at Northern Steel in Oswego and have been diagnosed with an asbestos disease, our experienced mesothelioma lawyers can help you and your family pursue the full and fair compensation you need. Belluck & Fox has decades of experience holding manufacturers accountable for exposing hardworking people to cancer-causing asbestos. Learn about your legal rights and options during a free case review.
Asbestos Exposure at Northern Steel
While welding and operating machinery, Northern Steel workers wore asbestos gloves and used asbestos blankets to protect against high heat. In the past, some welding rods contained asbestos. Northern Steel also used asbestos-containing products such as insulation, gaskets and packing material on thermal system equipment.
Possible sources of asbestos exposure at Northern Steel are described in greater detail below. Anyone who worked at the Oswego facility and has been diagnosed with an asbestos disease is encouraged to contact Belluck & Fox to learn about their right to compensation.
Press Brake
Northern Steel had a 20-foot-long, 750-ton press brake that was used to heat-treat metal. The heat-treating process involved heating the metal from underneath with automatic torches. Large pieces of metal were guided through the machine by two workers, one on each side. The workers feeding the metal through the machine wore asbestos gloves.
Once metal was heat-treated with the press brake, it was covered with asbestos blankets to hold the heat. Each blanket was about eight feet square. As the metal sheet moved farther into the brake, the asbestos blanket was moved back so the brake wouldn't come down on the blanket.
Because the asbestos blankets were exposed to the extreme heat of red-hot metal, they broke down and released fibers when handled. The press operator and the workers handling the metal were exposed to asbestos fibers from the blankets. Because Northern Steel had an open floor, the fibers also drifted across the plant, possibly exposing workers in other areas.
Threading Machine
A threading machine is a machine with different sized dies designed to run bolts and pipes through it. The operator sets the dies and hand-guides the length of metal into the dies until it grabs and runs automatically. When the operator stops the machine, it puts threads on the metal.
At Northern Steel, threading machine operators wore asbestos gloves to protect them from the hot metal. The process of using a threading machine created metal shavings and metal filings that got onto the asbestos gloves. Workers beat the gloves together to remove the filings. Beating the gloves together created airborne asbestos fibers that could have been inhaled or ingested by anyone in the vicinity.
Lathe
Lathes shave metal off a piece of steel to get it within a certain diameter, working with small tolerances. Lathe operators wore asbestos gloves that deteriorated over time and broke apart, releasing asbestos fibers. Metal shavings also accumulated on the asbestos gloves, and workers released asbestos fibers when they beat the gloves together to remove the shavings.
Burning Table
Burning tables at Northern Steel were set up to hold an 8-foot-by-20-foot sheet of steel. The tables were computerized to run six torches to heat the metal. Workers handled the pieces of metal using asbestos gloves.
Welding Rods
Many Northern Steel workers welded metal. Welders wore asbestos gloves and used asbestos blankets. In addition, some welding rods were coated with an asbestos mixture. Heating the rods released asbestos fibers. Learn more about welders and asbestos exposure.
Thermal System Insulation, Gaskets and Packing
Northern Steel used steam boilers to heat the plant and provide hot water. These boilers had asbestos insulation on the inside and the outside and were connected to pipes, pumps, valves and steam traps that were also insulated with asbestos. Asbestos gaskets were used in boiler doors, valves and flanges, while asbestos packing material was used in pumps.
Disturbing asbestos-containing insulation, gaskets and packing created airborne asbestos fibers. These materials wore down and were regularly removed and replaced. Insulation was also removed and replaced on machinery in order to perform repairs and maintenance. Workers who handled asbestos materials, as well as those in the vicinity of asbestos work, were at risk of exposure to airborne fibers.
About Northern Steel
Northern Steel employed around 100 people. Workers were members of the International Association of Bridge Structural and Ornamental Iron Workers, Local 612, in Pulaski, New York. The facility had a steel fabrication welding shop, a machine shop and two warehouses. One of the warehouses was attached to the main building and stored finished products, supplies and equipment. The other warehouse was separate and located the back of the main building.
Metal work at Northern Steel was performed in a large open area with no partitions. Welding was performed in all parts of the plant. There were many types of machines spread out across the floor, including lathes, boring machines, radial drills, threading machines, planers, hydraulic saws, burning machines and press brakes.
Legal Help for Oswego Asbestos Victims
Belluck & Fox has successfully handled numerous cases in Oswego related to asbestos exposure at Northern Steel, Alcan, the James A. Fitzpatrick Power Plant and other asbestos New York jobs. For more than 25 years, our trusted New York asbestos attorneys have been helping clients across the state and across the country recover more than $1 billion.
Former Northern Steel workers diagnosed with an asbestos disease should not wait to get the legal advice they need. Schedule a free consultation with the highly qualified attorneys at Belluck & Fox today. Get help now.
Other Asbestos Companies in New York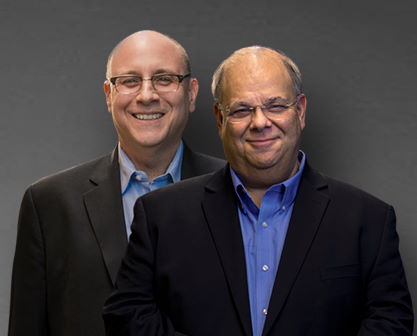 We put clients first. If you have been diagnosed with mesothelioma or lung cancer, we are here to help.
Call (877) 412-7449