American Olean Tile Company: Asbestos & Mesothelioma Exposure
Did you work at American Olean Tile Company: Asbestos & Mesothelioma Exposure? Diagnosed with Mesothelioma or Lung Cancer?
You may be entitled to receive compensation. Mesothelioma and lung cancer victims & their families have been awarded over $1 million+ from easy access to funds. Call us today to apply.
Over the past 20 years, we've helped 1,000s of families claim the compensation they deserve with no upfront costs to them.
American Olean Tile Company was founded in 1913 in Olean, New York, and has been owned by several larger companies, including the National Gypsum Company. It is now a subsidiary of Mohawk Industries in Calhoun, Georgia.
Through American Olean and several other flooring and tile companies, Mohawk Industries is the world's largest flooring company and the largest ceramic tile manufacturer in the United States.
American Olean Tile Company manufactures tile products for residential and commercial applications. Their flooring and tile products can be found in:
Bathrooms
Dining rooms
Living rooms
Foyers
Kitchens
Countertops
Walls
Backsplashes
Exteriors
Decking
Pools
Spas
Historically, ceramics, clays, and glazes used to make tile and flooring products have contained a variety of hazardous materials and chemicals, including asbestos. Tile grout and cement made years ago may contain asbestos, as well.
Asbestos is a carcinogen that, when released into the air and exposed to humans, can be inhaled or swallowed, causing mesothelioma, lung cancers, and respiratory diseases and dangers.
It has been known since the 1920s that asbestos exposure to individuals can cause mesothelioma, which is an incurable cancer. Since then, manufacturers who used asbestos in their tile products knew or should have known they were endangering their employees, customers, and others through direct exposure.
The nationally recognized asbestos attorneys of Belluck & Fox have extensive experience in the court of law fighting for workers and families who have been harmed by asbestosis diseases.
If you or a loved one has been exposed to asbestos and diagnosed with mesothelioma or another asbestos disease and have a history of
contact with American Olean Tile Company products, you need to talk to our knowledgeable attorneys about your right to claim compensation.
Our respected mesothelioma lawyers and asbestos attorneys have recovered nearly $1 billion for deserving clients, and we stand ready to help you now in your legal situation with asbestos exposure.
Contact us about a free case review today and learn about your legal rights. You will only be charged for our services if we recover compensation for you.
Potential for Asbestos Exposure and Diseases Through American Olean Tile
Individuals who made or installed American Olean Tile Company products are very likely to have been exposed to asbestos as they made tiles, cut tiles to fit and/or as they applied tile cement and grout that contained asbestos. They may have been American Olean Tile factory workers, staff, floor tile installers or homeowners may have been exposed to asbestos.
American Olean Tile has operated plants and raw materials locations across America, including in:
Olean, New York
Gettysburg, Pennsylvania
Fayette, Alabama
Florence, Alabama
Lewisport, Kentucky
Attleboro, Massachusetts
Apple Creek, Ohio
Muskogee, Oklahoma
Dickson, Texas
El Paso, Texas
Sunnyvale, Texas
Rutland, Vermont
Spokane, Washington
Monterrey, Mexico
Any other construction workers or tradesmen present when asbestos-containing tile was cut and laid, such as carpenters, painters and tapers, as well as supervisors and inspectors, could have been exposed as friable (crushable) asbestos particles became airborne.
Individuals involved in removing tile during demolition projects would be exposed to friable asbestos as floors, walls, backsplashes, pool decks, etc., were broken apart, even if they used appropriate protective gear to shield themselves from these contaminants and chemicals.
In addition, do-it-yourselfers who installed or removed tile in their homes, patios, offices, etc., may have exposed themselves to asbestos.
History of American Olean Tile Company
Charles T. Fuller, O.W. Pierce, and Gordon D. Philips joined to open the original Olean tile factory in Olean, N.Y., in 1913. Fuller and Pierce had recruited Philips from Alfred University, well regarded even then for its ceramics department.
The company prospered for decades, occupying a plant on East State Street (Route 417) in Olean and employing some 450 people by 1964. However, like many companies over the course of their lives, Olean changed ownership multiple times.
Owners of American Olean Tile Company have included:
National Gypsum Company, which bought Olean in 1958 and renamed it American Olean Tile Company
Armstrong World Industries, which bought American Olean Tile Co. in 1988
Dal-Tile, a Dallas company, which bought American Olean Tile in 1995
Mohawk Industries, which absorbed Dal-Tile in a merger in 2001
Each new owner was a larger company that allowed more American Olean Tile products to be produced, and for them to be distributed more widely across the United States, North America, and the world.
The original Olean tile plant closed in December 2012, with work shifting to a sister facility in Gettysburg, Pa., which became the only Dal-Tile facility in the U.S. producing mosaic tile. At the time, the Olean, N.Y., plant had 174 employees, many who had worked there for decades.
American Olean Tile and the National Gypsum Company History of Asbestos Exposure
Mesothelioma cancer is caused by exposure to asbestos and can take decades to manifest in your body. That is why asbestos exposure among former factory, plant, and mill workers is an issue today that our lawyers are dealing with.
Many retirees who have become ill can trace their disease to construction related jobs like tiling, that they held in the middle of the 20th century when asbestos use was prevalent.
National Gypsum Company owned American Olean Time Company during the years of greatest concern for those who may have been harmed by exposure to asbestos in a plant or through use of its tiles and tile products (grout, cement, etc.).
The dangers of asbestos began to be publicized in the 1940s and '50s, and its use was phased out by the early 1980s. National Gypsum essentially owns the American Olean Tile Company's asbestos history.
The National Gypsum Company (NGC) was incorporated in Delaware in 1925 as a diversified manufacturer and supplier of products and services for the building and construction markets and industries. NGC also mined asbestos.
Numerous lawsuits filed against NGC have alleged bodily injury from exposure to asbestos or NGC products that contained asbestos, including joint compound. The NGC Bodily Injury Trust (NGCBIT) became effective on August 6, 2003, following confirmation of the second NGC Plan of Reorganization (bankruptcy), to pay asbestos exposure claims.
The NGCBIT began allowing claims in 2004. As of January 1, 2018, the NGCBIT has received 360,594 asbestos claims and has paid more than $433 million to 212,539 claimants.
Let Our Asbestos Claim Attorneys Fight for You
If you or a loved one has been diagnosed with an asbestos-related disease, such as mesothelioma, even decades after having worked for American Olean Tile Company or with its products, you should contact our experienced lawyers and learn about how you could file an asbestos exposure claim today.
The New York asbestos injury attorneys at Belluck & Fox can review medical records and work history to determine whether you may be eligible to file an asbestos related claim for payment.
We have helped countless individuals and families recover compensation for companies with asbestos exposure through legal claims and settlement trust funds. Our skilled asbestos attorneys may be able to negotiate payments for:
Medical costs
Lost wages
Pain and suffering you and/or your family members have been through
Funeral and burial expenses if an asbestos-related illness caused your loved one's death
Belluck & Fox has recovered almost $1 billion for all workers exposed to asbestos and their families. Contact us today to set up a free, no-obligation legal consultation. You will hear from one of our attorneys within 24 hours to discuss your claim.
Sources:
NGC Bodily Injury Trust
Mohawk Industries: Corporate Overview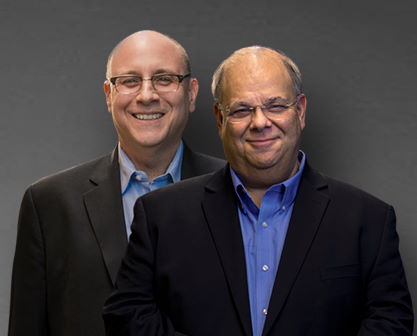 We put clients first. If you have been diagnosed with mesothelioma or lung cancer, we are here to help.
Call (877) 412-7449