Ashland Oil in Tonawanda, New York
Did you work at Ashland Oil in Tonawanda, New York? Diagnosed with Mesothelioma or Lung Cancer?
You may be entitled to receive compensation. Mesothelioma and lung cancer victims & their families have been awarded over $1 million+ from easy access to funds. Call us today to apply.
Over the past 20 years, we've helped 1,000s of families claim the compensation they deserve with no upfront costs to them.
Ashland Refining Company (now Ashland, Inc.) began in 1924 as a regional petroleum refiner based in Catlettsburg, Kentucky. It was originally a division of the Swiss Drilling Company.
Ashland's success and growth led to acquisition of several other oil refineries and chemical companies over the next few decades, including the refinery in Tonawanda near Buffalo, New York.
Although the Tonawanda oil refinery is no longer in operation, the company continues to employ about 25,000 people and boasts almost $8 billion in sales and operating revenue annually. It has diversified beyond oil and now is considered a global specialty chemicals company.
Many workers at the Ashland Oil Refinery in Tonawanda were exposed to asbestos companies in New York. Now, decades later, former refinery workers are being diagnosed with mesothelioma, lung cancer, asbestosis and other asbestos-related diseases. These life-threatening diseases could have been prevented if companies like Ashland had stepped up to warn people about the dangers of asbestos products.
At Belluck & Fox, our highly qualified New York mesothelioma lawyers have more than 25 years of experience securing full and fair compensation for oil refinery workers who have been harmed by asbestos.
Our dedicated legal team has obtained more than $1 billion for asbestos victims and their families, and our firm is nationally recognized for success in this complex area of law. We have successfully represented Ashland Oil Refinery workers, and we have extensive knowledge of asbestos use at the facility.
Schedule a free consultation today to learn about your legal options after a mesothelioma diagnosis. Our law firm does not charge any fees to start working on your case, and our firm does not get paid unless and until we recover compensation for you. Call us or fill out our online contact form to get started on your asbestos claim today.
Asbestos Exposure at the Ashland Oil Refinery in Tonawanda
Ashland Oil purchased the Tonawanda refinery as part of its acquisition of Frontier Oil Company. The refinery was on River Road (State Highway 266) and Grand Island Boulevard, near Interstate 190 along the Niagara River. When it was constructed, it was one of only two oil refineries in the State of New York.
At the time, asbestos-containing materials were commonly used throughout oil refineries. Asbestos was used on:
Piping systems
Pumps
Boilers
Ovens
Tanks
Valves
Gaskets
Protective gear
Oil refinery workers may have been exposed to asbestos during day-to-day operations or during "shut-down" periods when repairs and maintenance operations were performed. Anyone who installed, maintained, repaired or replaced equipment and materials that contained asbestos may have been exposed to the deadly fibers. In fact, anyone in the vicinity would have been at risk of inhaling asbestos dust particles.
At the end of the day, oil refinery workers may also have carried asbestos fibers home on their clothing, in their hair or on their skin. Family members may have been exposed to this"take-home" asbestos, putting them at risk of developing asbestos illnesses as well.
Diseases Caused by Asbestos
For decades, asbestos was known to cause serious health problems among those who inhaled the microscopic fibers. It is now recognized as a deadly carcinogen that can cause life-threatening diseases such as:
Mesothelioma, a rare but aggressive cancer that attacks the tissue lining the lungs, chest wall, abdominal area, heart and testicles. Mesothelioma can develop 15 to 60 years after a person was exposed to asbestos, and there is no cure.
Lung cancer, which develops when asbestos fibers are inhaled and stick in the lungs, unable to be expelled. Asbestos lung cancer is a devastating disease that claims thousands of lives each year in the United States.
Asbestosis, a chronic respiratory disease that is also a sign of a person's increased risk for developing lung cancer and mesothelioma.
If you or a family member has been diagnosed with malignant mesothelioma, lung cancer or asbestosis after being exposed to asbestos at Ashland Oil, you should learn about your legal rights now.
Treatment for these illnesses is extremely costly and can leave families with overwhelming financial burdens. Our law firm is here to help.
Our New York Asbestos Attorneys Fight for Ashland Oil Refinery Workers
Belluck & Fox is committed to holding large companies like Ashland Oil accountable for the harm they cause to everyday, hardworking Americans. Our legal team has gathered detailed evidence of how, when and where asbestos materials were used at oil refineries, and we are prepared to use our resources to fight for you.
If you or a family member worked at the Ashland Oil Refinery in Tonawanda and have been diagnosed with an asbestos disease, our dedicated New York asbestos attorneys can explain all your legal options for recovering compensation.
At Belluck & Fox, our nationally recognized legal team can help you and your family demand payment for:
Current and future medical bills, including expenses related to surgeries, doctor and hospital visits, medication, mobility devices such as wheelchairs, end-of-life care, etc.
Loss of income, as well as reduced earning capacity if the victim had to leave work due to an asbestos disease diagnosis
Pain and suffering ─ physically, emotionally and psychologically
Funeral and burial expenses if you have lost a loved one
In addition to pursuing compensation through an asbestos lawsuit, our firm will identify other potential sources of compensation such as asbestos trust funds, veterans' benefits, Social Security Disability benefits and workers' compensation payments. Our ultimate goal is to recover the full compensation you and your family need to relieve you of all financial burdens related to your disease due to being exposed to asbestos at work.
Contact us now to set up a free consultation on your asbestos claim. A partner from our law firm will personally call you to discuss your case and review all your legal options. Our firm does not charge any fees upfront to begin work on an asbestos claim, and we only charge attorney fees if and when we secure compensation for you.
Sources:
Other Asbestos Companies in New York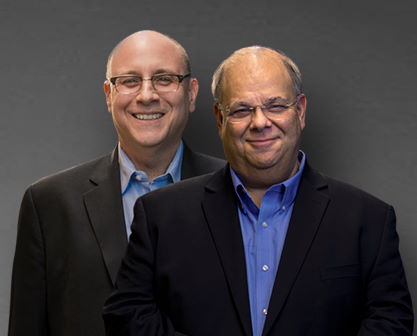 We put clients first. If you have been diagnosed with mesothelioma or lung cancer, we are here to help.
Call (877) 412-7449