Alfa Laval Inc.
Did you work at Alfa Laval Inc.? Diagnosed with Mesothelioma or Lung Cancer?
You may be entitled to receive compensation. Mesothelioma and lung cancer victims & their families have been awarded over $1 million+ from easy access to funds. Call us today to apply.
Over the past 20 years, we've helped 1,000s of families claim the compensation they deserve with no upfront costs to them.
Alfa Laval is a global provider of industrial products for heat transfer, separation (of liquids and solid particles from liquids or gases), and fluid handling in the energy, environment, transportation, food, and other industries.
Alfa Laval's heat exchangers transfer heat or cooling from one liquid to another, for example. As a manufacturer and distributor of heat-related components, Alfa Laval has used asbestos-containing insulation in many of its products.
Asbestos is a naturally occurring mineral fiber that has heat-resistant qualities. However, asbestos is also a known carcinogen. Inhaled asbestos fibers can become embedded in the lungs and may cause malignant mesothelioma, lung cancer, asbestosis, and other respiratory diseases.
Manufacturers knew as early as the 1920s that asbestos was dangerous. Yet, despite the availability of alternative materials, asbestos was widely used without warnings until the 1980s.
The nationally recognized asbestos attorneys at Belluck & Fox in New York have extensive experience fighting for people who suffer from asbestos diseases or who have lost loved ones due to occupational exposure to asbestos.
Our law firm has recovered almost $1 billion for deserving asbestos victims and their families. If you are dealing with an asbestos-related disease, we are here to help.
Contact Belluck & Fox for a free consultation about filing a legal claim for asbestos injury compensation. We do not charge legal fees upfront to start on asbestos claims. We only seek payment after we have recovered compensation for you.
Have You Been Exposed to Asbestos in Alfa Laval Products?
Most industrial processes need some means of transferring heat without loss of thermal energy. Alfa Laval claims its heat exchangers can recycle heat, optimize customers' energy consumption, cut costs, and reduce the negative impact on the environment.
Alfa Laval offers direct and aftermarket sales of its products in more than 100 countries – either directly or in collaboration with local subsidiaries. Its manufacturing facilities are in 42 large sites in the United States, Europe, Asia, and Latin America. The asbestos company also has more than 100 service centers around the world. But the United States is by far this multi-billion-dollar corporation's largest market.
Alfa Laval's range of products includes:
Air-cooled condensers

Air-cooled gas coolers

Air-cooled liquid coolers

Air coolers

Air heaters

Bag-in-box filling and packaging systems

Ballast water treatment systems

Biodiesel plants

Boilers

Brazed heat exchangers

Condensers

Crushers

Decanter centrifuges

Deodorizers

District heating systems

Electrical heat exchangers

Evaporators
Exhaust gas scrubbers

Filters and strainers

Fresh water generators

Inert gas systems

Membranes

Pumps

Reboilers

Separators

Tank cleaning equipment

Tank equipment

Tap water systems

Thermal fluid heaters

Tubes and fittings

Tubular heat exchangers

Valves

Washers

Welded heat exchangers
Alfa Laval products are used in such industries as:
Biofuels

Biotech and pharmaceutical

Crude oil refinery

Engine and transport

Engine power

Fluid power

Food, dairy, and beverages

HVAC

Marine

Metal working
Mining and mineral processing

Oil and gas

Petrochemicals

Power (electricity generation)

Pulp and paper

Refrigeration and air-conditioning

Semiconductor systems

Steel and coke oven gas

Sugar

Wastewater treatment
Alfa Laval Acknowledges Asbestos Injury Lawsuits
In its 2016 annual report, Alfa Laval acknowledges that as of December 31, 2016, Alfa Laval Group (which includes many subsidiaries) faces a total of 824 asbestos-related lawsuits. Additional lawsuits against Alfa Laval continue to be filed.
The plaintiffs in these complaints contend that occupational exposure to products containing asbestos led them to develop lung cancer or mesothelioma, a rare form of cancer whose only known cause is exposure to asbestos.
A typical complaint alleges that a worker who has been diagnosed with mesothelioma or lung cancer was at various times over decades of employment exposed to large amounts of asbestos fibers emanating from Alfa Laval products.
In its 2016 report, the company states:
Based on current information and Alfa Laval's understanding of these lawsuits, Alfa Laval continues to believe that these lawsuits will not have a material adverse effect on the Group's financial condition or results of operation.
Indeed, Alfa Laval reported sales of 35.6 billion SEK (Swedish Krona) in 2016, or $42.4 billion USD (U.S. Dollar).
Alfa Laval owes a debt of compensation to those who have been harmed by exposure to its asbestos-containing products. If you or loved one has contracted mesothelioma, lung cancer, asbestosis, or another illness by exposure to asbestos in its products, you need to learn about your legal rights.
History of Alfa Laval
The company was founded in 1883 when the trading firm of Gustaf de Laval and Oscar Lamm incorporated under the name AB Separator. By 1910, it had established subsidiaries in the U.S., Canada, Austria, Denmark, France, Germany, and Russia.
Alfa Laval added heat-transfer technology to its portfolio in the 1930s when it introduced its first plate heat exchanger.
The company changed its name from AB Separator to Alfa-Laval AB in the 1960s. Alfa-Laval was acquired by Tetra Pak in 1991 and became an independent industry group within the Tetra Laval Group in 1993. Eventually, Alfa Laval was acquired by Industri Kapital in the 2000s.
The company is formally registered as Alfa Laval AB (publ) in Lund Municipality in Sweden. Its U.S. headquarters is at 5400 International Trade Drive, Richmond, Virginia.
Among its U.S. holdings, Alfa Laval acquired Niagara Blower, a provider of heat transfer products in Tonawanda, New York, in 2013. It assumes all liabilities of Niagara Blower, which was founded in 1904 and was at 673 Ontario St. before moving to 91 Sawyer Ave. in Tonawanda in 2014.
In addition to Niagara Blowers, it manufactures Kathabar dehumidification systems at the Tonawanda plant.
Get Legal Help for Your Asbestos Illness
If you or a loved one has been diagnosed with mesothelioma or another asbestos-related disease after any contact with Alfa Laval products, you need to contact our experienced asbestos attorneys today.
Our dedicated asbestos lawyers can review your medical records and your exposure to Alfa Laval products to develop a solid case for maximum compensation. We may be able to seek payment for:
Current and future medical expenses

Lost income, including reduced earning capacity caused by your illness

Your physical and emotional pain and suffering

Funeral and burial expenses if you have lost a loved one to asbestos-related disease
Contact us to speak to an experienced and dedicated asbestos attorney today for free. A partner from Belluck & Fox will get back with you personally within 24 hours of your call.
Sources: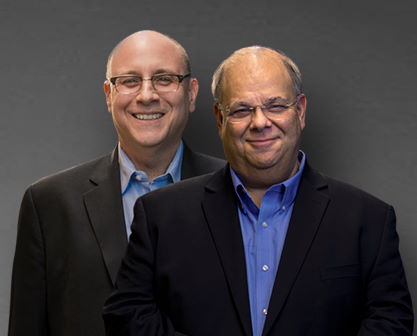 We put clients first. If you have been diagnosed with mesothelioma or lung cancer, we are here to help.
Call (877) 412-7449