Amherst Central High School
Did you work at Amherst Central High School? Diagnosed with Mesothelioma or Lung Cancer?
You may be entitled to receive compensation. Mesothelioma and lung cancer victims & their families have been awarded over $1 million+ from easy access to funds. Call us today to apply.
Over the past 20 years, we've helped 1,000s of families claim the compensation they deserve with no upfront costs to them.
Amherst Central High School is a public high school in the hamlet of Snyder, New York, within the town of Amherst in the Buffalo-Niagara Falls metro area. The high school was established in the 1930s and enrolls approximately 850 students.
Former ACHS students, faculty and staff are at risk of developing mesothelioma, lung cancer and asbestosis due to the presence of asbestos-containing building materials at the school. Several asbestos abatement projects have taken place at ACHS, but some asbestos materials remain in place.
Belluck & Fox is a leading New York asbestos law firm that has helped hundreds of clients obtain maximum compensation for mesothelioma and other asbestos diseases. We have documents showing where asbestos was used at ACHS, which companies supplied the cancer-causing materials and how building occupants were exposed.
If you attended or worked at Amherst Central High School in Snyder and have been diagnosed with an asbestos disease, you need to learn about your right to compensation. Contact Belluck & Fox for a free consultation.
Asbestos Exposure at Amherst Central High School
In a 1980 report, the Environmental Protection Agency (EPA) stated that, "The Agency has determined that exposure to asbestos in school buildings poses a significant hazard to public health."
Four years later, an EPA survey revealed that an estimated 15 million students and 1.4 million school employees at nearly 35,000 schools were at risk of exposure to airborne asbestos fibers. Based on this, Congress passed the Asbestos Hazard Emergency Response Act (AHERA) in 1986. The law requires schools to regularly undergo asbestos inspections, clean up hazardous materials and post public reports on their actions.
Amherst Central High School, in accordance with AHERA, recently posted an asbestos notification on the school's website. According to the notice, ACHS was first inspected for asbestos in 1988. Since that time, the school has undergone a number of asbestos abatement projects. The report also notes that asbestos-containing building materials remain at the high school in the following forms and locations:
Vinyl asbestos floor tiles in most classrooms
Thermal system insulation in crawl spaces and pipe chases
Transite panels in the attic and south gymnasium
ACHS says the asbestos-materials are "in good condition" and will be monitored and managed "in place." Asbestos materials are considered most dangerous when they are damaged and "friable." However, there is no safe level of asbestos exposure. Exposure to asbestos is the only known cause of the cancer mesothelioma.
Mesothelioma Risks for Teachers, Students and Staff
While the absolute rate of mesothelioma among teachers is relatively small, compared to Americans as a whole, teachers are twice as likely to die from mesothelioma. And compared to adults, children exposed to asbestos have a greater lifetime risk of developing mesothelioma due to the disease's long latency period. Mesothelioma may develop 15 to 60 years following asbestos exposure.
Because the risk of asbestos disease increases with the frequency and amount of exposure, school maintenance workers who directly handle asbestos-containing materials may have an even higher risk of developing mesothelioma. For example, those who work in boiler and maintenance rooms where asbestos insulation is present on boilers, pipes, pumps, valves and other equipment have some of the highest rates of asbestos disease.
A 1991 study of New York City school custodial workers found chest X-ray abnormalities consistent with asbestos exposure in about one-third of custodians. Most of the workers surveyed reported that they removed asbestos-containing materials in the course of their work or worked in the vicinity of asbestos abatement projects. Boiler workers, maintenance mechanics, electricians, plumbers and other tradespeople who worked at schools are also at risk for developing an asbestos disease.
ACandS Trust Identifies Amherst Central High School as an Asbestos Job Site
ACandS Inc. of Lancaster, Pennsylvania, is an insulation contracting and supply company that installed certain asbestos-containing products between 1958 and 1974, including pipe covering, cement and block insulation. As a result of its asbestos use, ACandS faced thousands of personal injury lawsuits that forced the company into bankruptcy. Part of its reorganization plan involved establishing a trust to pay valid asbestos claims.
The ACandS trust names around 1,500 sites nationwide where people like workers may have been exposed to asbestos for which the company is responsible. Amherst Central High School in Amherst, N.Y., is named as an asbestos job site, with an initial potential exposure date of August 12, 1970.
Learn more about the ACandS asbestos trust.
If you worked at ACHS and have been diagnosed with an asbestos disease, you may be eligible to make a claim for compensation from the trust. Belluck & Fox can help determine your eligibility for a claim with the ACandS trust, as well as your eligibility for a lawsuit against other asbestos companies that may be responsible for your exposure. Schedule a free case review.
About Amherst Central High School
Amherst Central High School was founded in 1933. The school serves the Western New York communities of Snyder and Eggertsville. Amherst Central School District is ranked among the top 10 Western New York School Districts, and ACHS has an average graduation rate of around 95 percent.
The school offers a full range of Honors and AP classes, 18 sports teams and state-of-the-art learning equipment. Its music and art programs are recognized statewide for their excellence. ACHS emphasizes a balanced curriculum of academics, arts, wellness and character development aimed at educating the whole child and creating successful global citizens.
Top-Rated Asbestos Attorneys Serving Western New York
For more than 25 years, the best mesothelioma lawyers at Belluck & Fox have helped New Yorkers recover maximum compensation for mesothelioma and other asbestos diseases. From our Rochester office, we serve clients in the Buffalo-Niagara metro area. We can go over your complete work history to determine how you were exposed to asbestos and who should be held responsible. Then, we will determine all sources of compensation, including a lawsuit, trust fund claims, Social Security disability benefits, workers' compensation and veterans' benefits.
Our law firm has recovered more than $1 billion for our clients, allowing them to afford needed medical care and secure their families' futures. Find out how we can help you and your family during a free case review.
Sources:
Other Asbestos Companies in New York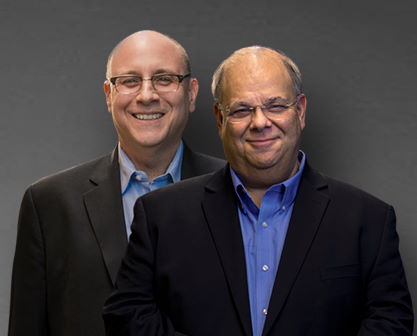 We put clients first. If you have been diagnosed with mesothelioma or lung cancer, we are here to help.
Call (877) 412-7449