Chicago Pneumatic
Did you work at Chicago Pneumatic? Diagnosed with Mesothelioma or Lung Cancer?
You may be entitled to receive compensation. Mesothelioma and lung cancer victims & their families have been awarded over $1 million+ from easy access to funds. Call us today to apply.
Over the past 20 years, we've helped 1,000s of families claim the compensation they deserve with no upfront costs to them.
Chicago Pneumatic (CP) is a global tool company that dates back to the turn of the 20th Century. Its tools have helped build American landmarks and contributed to American industry for more than 110 years.
Chicago Pneumatic operated a tool manufacturing plant in Utica, New York from 1949 to 1997. Belluck & Fox, LLP represents former CP Utica plant workers who were exposed to asbestos on the job and developed mesothelioma, lung cancer, and asbestosis. If you got sick after working for Chicago Pneumatic in Utica, contact us to learn how we can help you and your family.
History of Chicago Pneumatic Tools Company
John W. Duntley established the Chicago Pneumatic Tool Company in 1894 for the purpose of selling previously unavailable construction tools. The Boyer Machine Shop in St. Louis, Missouri was the first facility to manufacture Chicago Pneumatic tools. Steel magnate Charles M. Schwab was a significant early investor in the company, which was incorporated in December 1901.
Over the first half of the 20th century Chicago Pneumatic established itself as an innovative toolmaker by introducing equipment that included the single-valve pneumatic hammer, air tools, rock drills, compressor valves, the Benz diesel engine, rotary oil-well drilling equipment, the world's first impact wrench, and the hot dimpling machine. This innovation continued into the second half of the 20th century as Chicago Pneumatic drill bits used in oil prospecting set a drill depth record and an electric motor made by the company was featured in the Apollo space mission.
Chicago Pneumatic asbestos products were used to build famous structures in the United States such as the Empire State Building, World Trade Center, Lincoln Tunnel, and Boulder Dam. Its early hand tools were also used to build the Transcontinental Railroad. American icon Rosie the Riveter was featured on the cover of the Saturday Evening Post holding a Chicago Pneumatic riveting hammer.
Chicago Pneumatic became part of Swedish Conglomerate AtlasCopco in 1987. A global company, Chicago Pneumatic has operations in the United States, Belgium, Germany, France, Hungary, China, India, and Japan.
Chicago Pneumatic Tool West Frankfort Plant
Plans to build a Chicago Pneumatic plant in West Frankfort, New York, just east of Utica, were announced in 1948. The plant, located on Bleecker Street, opened in 1949 with 2,000 employees. Air and electric-driven screwdrivers and nut runners, rock drills, air compressors, diesel engines, and vacuum pumps were designed and built at the Frankfort/Utica complex.
Chicago Pneumatic in 1996 announced plans to close the plant and move it to South Carolina. Around 450 Utica-area workers lost their jobs when the factory closed in 1997.
Asbestos Exposure at Chicago Pneumatic Tool Company Utica
The Chicago Pneumatic Utica factory was a large, two-story building with offices on the second floor and various departments on the ground floor for making and assembling pneumatic tools. Those departments included lathing, welding, grinding, and heat treatment.
Workers in the grinding and heat treatment departments were exposed to asbestos fibers from raw, powdered asbestos and asbestos-containing grinding wheels.
The heat treatment department created metal parts such as cylinders for use in Chicago Pneumatic tools. In the grinding department, workers used grinding machines to grind cylinders to size for use in specific tools according to blueprint specifications. The two departments were adjacent to one another and separated by a partition.
Cylinders were made by casting metal into molds and heating them in large industrial ovens. When the molds came out of the ovens the cylinders were placed into a container and covered with asbestos as part of the cooling process. Asbestos is very heat-resistant and would help to cool the cylinders.
The asbestos was delivered in bags to Chicago Pneumatic by local distributors such as Charles Millar and Syracuse Supply and stacked on pallets in the heat treatment department. When the raw asbestos was dumped from the bags into the cooling vats, fibers were released into the air and inhaled by workers.
Not all cylinders were cooled in vats with raw asbestos. Some were cooled on asbestos sheets. Full-size sheets were 4' x 8', but these sheets were sometimes cut to accommodate smaller parts. Sheets were cut with a handheld circular saw. Cutting the sheets created airborne asbestos fibers that workers breathed in.
Cylinders were not immediately ready for manufacturing once they cooled. First, they had to be ground to specific dimensions in the grinding department.
Workers (grinders) used machines with grinding wheels to remove material from the cylinders as specified by blueprints. Grinders would be assigned to a specific grinding machine for the day and find a bin full of parts ready to be ground. Before they could place the part in the grinding machine, grinders sprayed the part with an air hose to remove any raw asbestos that remained from the cooling process. This created large amounts of asbestos dust.
Some of the grinding wheels used by Chicago Pneumatic workers also contained asbestos. The asbestos-containing wheels were made by Carborundum Corp. and Norton. As the asbestos grinding wheels wore down through the course of grinding metal parts, they released asbestos fibers into the air.
Belluck & Fox, LLP Represents Former Chicago Pneumatic Tool Co. Workers
Former Utica plant workers for Chicago Pneumatic were exposed to asbestos in a variety of ways. Belluck & Fox, LLP has represented New Yorkers who worked for Chicago Pneumatic. We know where asbestos was used, how exposure to asbestos occurred, and which companies supplied the asbestos to Chicago Pneumatic. Visit our New York Law office and talk to a reliable New York mesothelioma attorneys at (845) 684-4001.
Sources:
Other Nearby Companies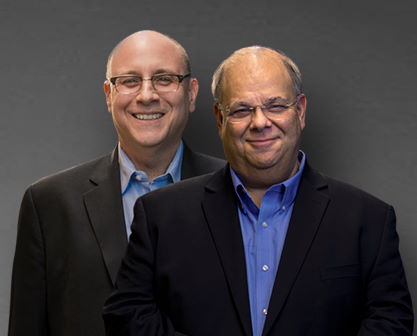 We put clients first. If you have been diagnosed with mesothelioma or lung cancer, we are here to help.
Call (877) 412-7449