Bondex International
Did you work at Bondex International? Diagnosed with Mesothelioma or Lung Cancer?
You may be entitled to receive compensation. Mesothelioma and lung cancer victims & their families have been awarded over $1 million+ from easy access to funds. Call us today to apply.
Over the past 20 years, we've helped 1,000s of families claim the compensation they deserve with no upfront costs to them.
Bondex International made a household name for itself through its variety of textured paints, joint compounds, finishes, cements, coatings, patching compounds, and other products. The company used asbestos in a number of its products, which were used on residential, commercial, and industrial properties throughout the United States.
People who worked with Bondex products may have been exposed to asbestos fibers while applying, repairing, or removing the materials. Asbestos fibers are microscopic, and once airborne, they are easily inhaled. The fibers can lodge in the lungs and chest cavity, eventually causing mesothelioma, lung cancer, asbestosis, and other serious respiratory illnesses.
Bondex Mesothelioma Trust
Although the company filed for bankruptcy, the Bondex Trust was established to ensure compensation is available to those individuals and families who have been harmed by Bondex asbestos products. At Belluck & Fox, our nationally recognized asbestos attorneys have extensive experience navigating the complex claims process. Our dedicated legal team has secured almost $1 billion for asbestos victims and their families, and we are ready to help you now.   
Contact our top-rated law firm today to schedule a free case review. Our attorneys can visit you in your home to discuss your claim. We will review your work history, your diagnosis, and all your legal options for pursuing the compensation you deserve.
Were You Exposed to Bondex Asbestos Products?
RPM International, the parent company of Bondex, faced thousands of lawsuits over its asbestos products before announcing the subsidiary would file for bankruptcy in 2010. RPM had been paying about $75 million in asbestos claims each year to people who were diagnosed with mesothelioma and other diseases. The company had also set aside $400 million in expectation of future lawsuits.
As part of its bankruptcy proceedings, the company had to establish the Bondex Trust to provide compensation for future asbestos victims and their families. People who have been diagnosed with an asbestos disease such as mesothelioma may be eligible to file a claim for compensation against the trust if their exposure was from Bondex products such as: 
Joint Cement

All Purpose Joint Cement

Ready-Mixed Joint Cement

Pre-Mixed Joint Cement

Joint Compound

All Purpose Joint Topping

Interior Finish

Ready Mixed Interior Finish

Texture Paint

Water Putty

Multi-Patch
All Purpose Patcher

Block Filler and Primer

Fibred Masonry Coating

Liquid Aluminum Coating

Patching Plaster

Black Mastic

Roof Cement

Roof Coating

Mobile Home Roof Coating

Mobile Home Aluminum Roof Coating

"Stays White" Mobile Home Roof Coating
These products were sold under a variety of brand names, including Bondex, Reardon's, Penncraft, Dramex, Wards, Trax, Metro, and Hi & Dri. Bondex's original parent company, Reardon, sold asbestos products until 1977. However, the materials remained in buildings long after sales ceased, and anyone who worked to maintain, repair, or remove asbestos-containing materials could have been exposed.
If you believe you were exposed to asbestos while working with a Bondex product and have now been diagnosed with mesothelioma or lung cancer, contact us today to discuss your legal rights.
History of Bondex Industries
Reardon Company originally filed the trademark registration for Bondex in 1959, and soon the brand became a household name. Bondex was originally a do-it-yourself patching and repairing compound that people mixed into a plaster-like paste. It eventually became a line of joint compounds, finishes, and related products.
Chemical company RPM International acquired Reardon in 1966, with high hopes for its Bondex brand. However, the next decade proved difficult, as the asbestos commonly used in products such as Bondex became widely recognized as a dangerous carcinogen.
When it came to light that companies knew of the danger of asbestos but failed to warn workers and consumers, victims began to file personal injury lawsuits to recover compensation for the damages they had suffered.
Facing thousands of asbestos personal injury claims, RPM announced its Bondex subsidiary would file for bankruptcy in 2010. "This action has been taken to once and for all resolve the asbestos-related Bondex legacy liability," Frank Sullivan, RPM's chairman and chief executive officer, said in a statement at the time.
Get the Legal Help You Need
Filing a claim for compensation with an asbestos bankruptcy trust fund is a complex process that requires extensive documentation of your medical condition and exposure history. The experienced mesothelioma lawyers at Belluck & Fox, LLP have years of experience helping mesothelioma patients and their families recover the compensation they deserve. Depending on the circumstances of your case, we may demand payment for:
All medical bills related to your asbestos disease (both now and in the future)

Lost wages and reduced earning capacity if you are unable to work due to your disease

Pain and suffering

Funeral and burial expenses if you have lost a loved one to an asbestos disease
If you or a family member has been diagnosed with mesothelioma, lung cancer, or another asbestos-related disease, you need to speak with our respected New York asbestos lawyers at Belluck & Fox, LLP today. Our legal team can review your case for free and explain the process for filing a claim with the Bondex Trust. We do all the legal legwork, so you and your family can focus on your health.
Schedule a free consultation now. Our attorneys can visit with you in your home, and there are no upfront fees to start work on your asbestos claim. You only pay our firm if and when we recover compensation for you.
Sources: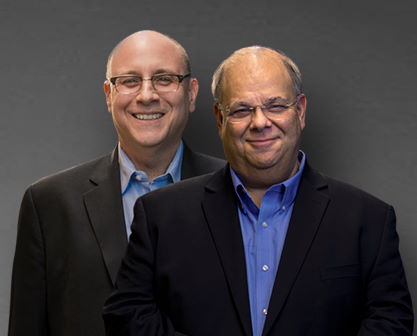 We put clients first. If you have been diagnosed with mesothelioma or lung cancer, we are here to help.
Call (877) 412-7449