American Brass in Buffalo, New York
Did you work at American Brass in Buffalo, New York? Diagnosed with Mesothelioma or Lung Cancer?
You may be entitled to receive compensation. Mesothelioma and lung cancer victims & their families have been awarded over $1 million+ from easy access to funds. Call us today to apply.
Over the past 20 years, we've helped 1,000s of families claim the compensation they deserve with no upfront costs to them.
The American Brass Company bought the Buffalo Copper & Brass Rolling Mill on Sayre Street in Buffalo in 1917. Anaconda acquired the American Brass Company in 1922. After a series of mergers and acquisitions, the plant currently operates as Aurubis Buffalo.
Until the late 1970s, Anaconda American Brass Company used asbestos in materials and equipment that may have resulted in former workers developing mesothelioma, lung cancer and asbestosis. Anaconda American Brass is named as an asbestos job site by the Armstrong World Industries Asbestos Trust, which holds in reserve more than $2 billion for asbestos victims.
If you worked at Anaconda American Brass and have been diagnosed with an asbestos disease, you may be eligible to file a claim with the AWI trust, in addition to seeking compensation from other companies responsible for your asbestos exposure.
Belluck & Fox top mesothelioma lawyers has successfully represented former American Brass plant workers in asbestos disease claims. We have documents showing where asbestos was used at American Brass, which companies supplied the asbestos, and how workers were exposed.
If you or a family member worked at American Brass and have been diagnosed with an asbestos disease, schedule a free case review with one of our respected attorneys today. We can explain what types of compensation you may be entitled to receive. Get help now.
Asbestos Exposure at Anaconda American Brass
Workers at American Brass may have been exposed to asbestos in a variety of ways. They may have directly handled asbestos-containing materials or just worked in the vicinity of where asbestos dust was being released into the air. There is no safe level of asbestos exposure.
Furnaces
At the Anaconda American Brass foundry, scrap metal and raw materials were melted down in large induction furnaces. These furnaces melt metal by passing a high electric current through coils on the furnace's exterior.
The interiors of these furnaces were lined with asbestos refractory materials. The extremely high operating temperature of the furnaces caused the refractory to degrade and release asbestos dust into the air, which workers then inhaled and ingested.
High furnace heat necessitated constant refractory lining replacement. Workers jackhammered furnace linings and removed them in order for new lining material to be installed. Bags of raw asbestos were used to create the new lining. Jackhammering the asbestos refractory and relining the furnaces were extremely dusty processes that created asbestos exposure risks for many foundry workers.
Metal Molds
Molten copper and brass were poured into molds at American Brass to create large bars called "cakes." These copper and brass molds had asbestos rope packing material that sealed the mold and prevented run-out/leakage. Removing and replacing the asbestos rope packing in the molds created asbestos dust.
Protective Clothing
Foundry workers at American Brass wore protective clothing made from asbestos textiles. When this clothing became worn and used, it released airborne asbestos particles.
Building Materials
Steam boilers, pipes, pumps and valves at American Brass were covered with asbestos insulation. Pipe flanges, pumps and valves were sealed with asbestos gaskets and contained asbestos packing material.
Wear and tear required asbestos insulation, packing and gaskets to be regularly removed and replaced. Asbestos
insulation also had to be removed and replaced in order to service equipment and perform building repairs. These were dusty processes that generated breathable and ingestible asbestos fibers.
In addition to steam system components, Anaconda American Brass used asbestos-containing building materials such as cement, flooring tile, ceiling tile, roofing, drywall board, joint compound and spray-on fireproofing. Asbestos building materials were disturbed during maintenance, repair and renovation activities.
Were you diagnosed with an asbestos disease after working at American Brass in Buffalo? Belluck & Fox can help.
AWI Asbestos Trust Lists Anaconda American Brass in Buffalo
Armstrong World Industries used asbestos in its products, including insulation, cement, tiles and vinyl flooring, through the 1970s. Armstrong also purchased asbestos product maker Fibreboard.
AWI began facing asbestos litigation in 1970 and, by 2000, was dealing with more than 175,000 asbestos personal injury claims. Armstrong filed for bankruptcy and reorganized in 2006. Part of the company's reorganization was establishing a trust to compensate workers who developed diseases after being exposed to asbestos from Armstrong products.
In order to make a claim with the Armstrong asbestos trust, workers must have been diagnosed with an asbestos-related disease such as mesothelioma, lung cancer or asbestosis.
The Armstrong asbestos trust names Anaconda American Brass in Buffalo, N.Y., as a job site where Armstrong asbestos products were used.
Certain occupations at these job sites are presumed to have asbestos exposure. They include pipefitters, steamfitters, plumbers, insulators, boiler workers, furnace workers, oven workers, kiln workers and high-temperature machinery operators. Read the full list of occupations.
Belluck & Fox can help former American Brass workers determine their eligibility with the AWI trust and file a claim for compensation. We can also identify every possible source of occupational asbestos exposure in a worker's history and file a lawsuit against the companies responsible. Talk to an asbestos attorney now.
History of American Brass
In 1917, the American Brass Company bought the Buffalo Copper & Brass Rolling Mill, which was then acquired by Anaconda in 1922. A company brochure from this era stated that "The American Brass Company is able to meet every manufacturing requirement for wrought copper or copper-alloy products." Company offerings included anodes, condenser tubes, die castings, extruded shapes, ingots, sheets and wire.
The American Brass Company changed its name to Anaconda American Brass Company in 1960. In 1970, The Franklin Kennedy Tube Plant was added to the Buffalo plant. Anaconda merged into Atlantic Richfield Company in 1977. At the time, the Buffalo facility covered nearly 1 million square feet on a 70-acre property.
In 1982, the company underwent yet another name change — ARCO Metals, American Brass, Buffalo Operations. Two years later, a $90 million facility expansion was completed, increasing capacity by 40 percent.
Today, the Buffalo plant is owned by Aurubis. Aurubis Buffalo Inc. covers 1.1 million square feet, employs 650 people and produces 350 million pounds of metal per year.
Our Lawyers Fight for Asbestos Victims
For more than 25 years, the nationally recognized New York mesothelioma attorneys at Belluck & Fox have been fighting for asbestos victims and their families. During that time, we have obtained more than $1 billion for our clients and earned a reputation as one of the country's top-rated asbestos law firms.
If you or a loved one worked at American Brass Buffalo and was diagnosed with mesothelioma, lung cancer or asbestosis, you can trust Belluck & Fox to fight aggressively for the maximum compensation you deserve. Learn more during a free consultation.
Sources:
Other Buffalo, NY Asbestos Companies: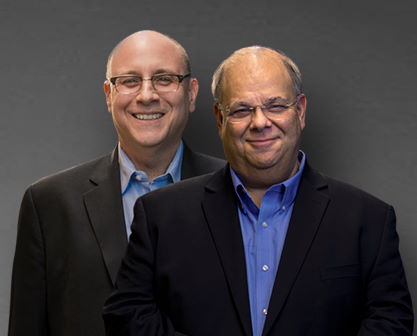 We put clients first. If you have been diagnosed with mesothelioma or lung cancer, we are here to help.
Call (877) 412-7449