Carborundum Company
Did you work at Carborundum Company? Diagnosed with Mesothelioma or Lung Cancer?
You may be entitled to receive compensation. Mesothelioma and lung cancer victims & their families have been awarded over $1 million+ from easy access to funds. Call us today to apply.
Over the past 20 years, we've helped 1,000s of families claim the compensation they deserve with no upfront costs to them.
The Carborundum Company was founded by the man who invented silicon carbide, the world's first artificially produced mineral. Carborundum has been based in Niagara Falls, New York, since the late 19th century, and its innovative abrasive, refractory, and insulation compounds played a major role in the development of several industries.
Workers at Carborundum plants in the Buffalo/Niagara Falls area were exposed to asbestos during the manufacture of abrasive products. The experienced New York mesothelioma attorneys at Belluck & Fox, LLP possess factory blueprints and documents that show where asbestos was used at Carborundum plants and which companies supplied the asbestos.
If you worked at Carborundum and have been diagnosed with mesothelioma, lung cancer, asbestosis or other asbestos-related diseases, contact Belluck & Fox, LLP for a free consultation on what types of compensation you may be entitled to. You can also visit us to our following locations: Albany, Rochester, NYC and Woodstock.
History of Carborundum
In 1890 in a small Pennsylvania town,Edward Goodrich Acheson—former assistant to Thomas Edison—was trying to make diamonds by intensely heating carbon. The experiment failed, but when Acheson added clay to the carbon and fused it electrically, he produced silicon carbide, a substance containing shiny flecks hard enough to scratch glass and cut diamonds. Silicon carbide is also known as carborundum.
The following year,Acheson formed a Pennsylvania-based company named Carborundum with money raised from local investors. George Westinghouse was the company's first major client,and another wealthy capitalist, Andrew Mellon, financed Carborundum's move to Niagara Falls, where cheap and abundant hydroelectric power was available.
Carborundum began operating in Niagara Falls in 1895 with 35 employees. The new power source allowed it to produce greater quantities of silicon carbide, which it used to make abrasive tools and refractory material.
Silicon dioxide made by Carborundum was critical to the development of the railroads and the automotive and aviation industries. Wartime provided a major boost to sales, and the company grew rapidly. By 1944,it had more than 6,000 employees. About 20 percent of the Niagara Falls-area workforce was employed at Carborundum at the end of World War II.
To position itself for future growth in the postwar era, Carborundum developed new products such as ceramic fiber and zirconium sponge metal, split into different operating divisions, diversified through acquisitions, and internationalized. At the end of the 1950s, Carborundum had 30 plants in 10 countries and annual sales exceeding $100 million.
Sales reached $713 million in the mid-1970s. Then came a period of changes that would last roughly 20 years. Over that period, Carborundum and its divisions were bought and sold by companies that included Kennecott, Standard Oil, British Petroleum, and Saint-Gobain—the current parent company of Carborundum. The Carborundum name was even dropped briefly in the 1980s. In 1983, the company's Niagara Falls bonded abrasives plant was closed and sold.
Saint-Gobain acquired Carborundum in 1995 from British Petroleum. Carborundum remains a Saint-Gobain subsidiary and a top seller of abrasive products.
Carborundum Products
The Carborundum Company produces a variety of products based on composite and ceramic technology.
Carborundum was once well-known for its "diamond" grinding wheel, which could cut and grind steel and even harder materials. It also has the distinction of having developed a number of product "firsts," including the first synthetic abrasive (silicon carbide) and the first abrasives produced with advanced ceramics.
The main product categories currently offered by Carborundum Company are:
Grinding wheels
Coated abrasive belts, discs, strips, rolls, sheets, and wheels
Fibratex hand pads, discs, depressed center wheels, rolls, belts, and flap wheels
Bonded grinding wheels
Wire brushes
Asbestos Exposure at Carborundum Niagara Falls
The Carborundum Buffalo Avenue Plant in Niagara Falls was where the company made its well-known diamond grinding wheels. The Buffalo Avenue campus was made up of approximately a dozen buildings housing departments that included bonded abrasives (building 31), molding (building 5), and MX. Other numbered buildings on the campus were 14 and 72.
Carborundum diamond grinding wheels contained asbestos,which was used as a filler in the wheel's non-abrasive center, or core. The grinding wheel core was made from a material known as Bakelite, which contained asbestos fillers.
Grinding wheels have holes in the center so that they can be attached to grinding machines. Drill press operators at Carborundum drilled holes in the asbestos-containing Bakelite cores. This drilling released asbestos fibers that was breathed in by the drill press operators. Operators were also exposed to asbestos when they cleaned and swept up the dust around the drill press.
In addition to grinding wheels, Carborundum plants utilized a number of pieces of equipment that had asbestos materials. At the Buffalo Avenue plant, workers who maintained and repaired boilers, pumps, valves, condensers, presses, and other types of machinery were exposed to asbestos from gaskets, packing material, insulation, and brakes.
Belluck & Fox, LLP Represents Former Carborundum Workers
Carborundum workers in Niagara Falls were exposed to asbestos in different ways depending on their specific job duties. Belluck & Fox, LLP has represented a variety of former Carborundum workers, including drill press operators and maintenance workers, who developed mesothelioma and lung cancer.
We use our extensive knowledge of Carborundum's operations in combination with clients' work history to establish asbestos exposure and hold the asbestos companies liable for damages.
Belluck & Fox, LLP has helped hundreds of New York families recover compensation for asbestos diseases from companies where asbestos exposure occur. Let us fight for you and your family, too. To learn more, contact us for a free case review.
Sources:
Other Nearby Companies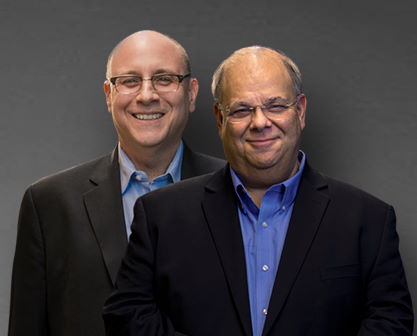 We put clients first. If you have been diagnosed with mesothelioma or lung cancer, we are here to help.
Call (877) 412-7449