Ford Stamping Plant in Buffalo, N.Y.
Did you work at Ford Stamping Plant in Buffalo, N.Y.? Diagnosed with Mesothelioma or Lung Cancer?
You may be entitled to receive compensation. Mesothelioma and lung cancer victims & their families have been awarded over $1 million+ from easy access to funds. Call us today to apply.
Over the past 20 years, we've helped 1,000s of families claim the compensation they deserve with no upfront costs to them.
The Ford Stamping Plant in Buffalo, New York, has been a key facility for Ford Motors since 1950. It is one of seven of the company's stamping plants that produce sub-assembly parts for Ford vehicles. Even though the stamping plant's accompanying assembly plant closed decades ago, the Buffalo Stamping Plant has continued to flourish. It underwent major expansion and renovation in 1980 and in 2013.
Asbestos-containing materials used at the Ford Stamping Plant in Buffalo include vehicle components, manufacturing equipment, and building materials. Exposure to asbestos may have resulted in plant workers developing mesothelioma, lung cancer and asbestosis.
Multiple asbestos trust funds acknowledge the use of asbestos products at Ford in Buffalo, N.Y. If you worked there and have been diagnosed with an asbestos disease, you may be eligible to pursue compensation for your medical expenses, lost wages, pain and suffering, and other losses.
Belluck & Fox is a respected New York law firm that focuses solely on asbestos injury claims. Our knowledgeable mesothelioma attorneys serve asbestos victims in Buffalo, throughout New York and across the country. To learn about your legal options after a mesothelioma or lung cancer diagnosis, please contact us.
Asbestos Exposure at Ford Motor Co. in Buffalo
Sources of asbestos exposure at the Ford plant in Buffalo include the following:
Hood Liners
Automobile hoods are one of the parts made at the Buffalo Ford factory. Hoods have a liner that attaches to the underside and protects it from engine heat. The liner also protects against engine fire and offers noise dampening. In years past, hood liners were made with asbestos fibers. Although asbestos offers excellent protection against heat and fire, it is also the only known cause of the cancer mesothelioma.
Metal Stamping Machines
Ford uses large metal stamping presses to create formed auto body parts out of sheet metal. Presses formerly used asbestos-containing friction products in the brakes. When the asbestos brakes on metal stamping presses were engaged, they created asbestos dust that plant workers inhaled and ingested.
Hot Water and Steam System
The Ford plant in Buffalo has three large boilers that provide hot water and steam used for heating and production processes. Until the 1970s, asbestos insulation was used to cover boilers, steam and water pipes, pumps, tanks, flanges, and other thermal system components. Asbestos gaskets and pump packing were also used in the plant's steam and hot water system. Removing and replacing asbestos insulation, packing and gaskets was dusty work that exposed many plant workers to asbestos.
As late as 2013, asbestos remained in the steam system at Ford's Buffalo, N.Y., plant. That year, the Occupational Safety and Health Administration (OSHA) fined Ford because a pipefitter was exposed to asbestos-containing insulation on a steam line. OSHA additionally found that respiratory protection was not worn by workers exposed to asbestos-containing material at the Buffalo facility.
Building Materials
Numerous asbestos-containing building materials were used at Ford Buffalo, including flooring tiles and glues, ceiling tiles, cement, drywall, joint compound, spray-on fireproofing, and water tanks. Construction and renovation projects disturbed asbestos building materials and spread fibers throughout the facility, exposing not only construction workers but also plant employees.
Asbestos Trusts and the Ford Stamping Plant in Buffalo
The Combustion Engineering Asbestos Trust and the Eagle-Picher Asbestos Trust name the Ford Stamping Plant in Buffalo as a job site where knownasbestos products were used. Combustion Engineering manufactured asbestos-lined boilers, while Eagle-Picher manufactured asbestos-containing insulation and cement. If you worked at the plant and have been diagnosed with an asbestos disease, you may be eligible to make a claim with these trusts and receive compensation.
The attorneys at Belluck & Fox can help you with your asbestos trust claims, as well as pursuing compensation through an asbestos lawsuit. Contact Belluck & Fox to schedule a free consultation now.
History of the Buffalo Stamping Plant
Since cars began taking over American roads in the late 1800s, the auto industry has been important to Western New York. Ford Motors nearly built its main assembly plant in Buffalo before choosing Detroit. Ford did, however, recognize the region's virtues for manufacturing: It had significant sources of power and water, as well as a skilled labor force.
In 1910, Ford began to assemble many of its vehicles in Buffalo plants. The company opened  larger assembly plant in Buffalo in 1938, right on the water, so that freighters could easily drop off parts and pick up completed vehicles. In 1950, Ford opened the Buffalo Stamping Plant to manufacture certain metal parts (such as doors and fenders) to be used at the assembly plant. That assembly plant produced 2 million cars before ending production in 1958.
The Buffalo Stamping Plant, however, remained open. Due to the original assembly plant's closure, Buffalo Stamping Plant products now had to be transported to plants further afield, even to Canada. The stamping plant's employment peaked in the 1970s, reaching about 5,200 workers. In 1980, Ford invested in a refurbishment of the plant.
In 2013, Ford announced it would again refurbish and expand the Buffalo Stamping Plant. The $117 million expansion led to a doubling in plant employment due to the manufacture of parts for models that are in high demand all over the world, such as the Ford Focus and the Edge. This growth has stimulated the local economy and signaled that Ford intends to maintain a strong presence in Buffalo for years to come.
Speak with Our Top-Rated New York Mesothelioma Attorneys for Free
The mesothelioma attorneys at Belluck & Fox have the experience, knowledge and resources needed to successfully take on the big asbestos companies in New York. We have been nationally recognized for winning more than $1 billion in compensation for our clients, and we are ready to fight for you. If you worked at Ford in Buffalo, N.Y., and have been diagnosed with an asbestos disease, learn your legal options today during a free case review.
Sources: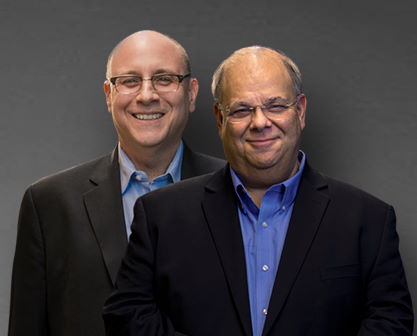 We put clients first. If you have been diagnosed with mesothelioma or lung cancer, we are here to help.
Call (877) 412-7449