Buffalo Electric in Buffalo, New York
Did you work at Buffalo Electric in Buffalo, New York? Diagnosed with Mesothelioma or Lung Cancer?
You may be entitled to receive compensation. Mesothelioma and lung cancer victims & their families have been awarded over $1 million+ from easy access to funds. Call us today to apply.
Over the past 20 years, we've helped 1,000s of families claim the compensation they deserve with no upfront costs to them.
Buffalo Electric was a well-known electrical contractor that served businesses throughout Upstate New York, including Bethlehem Steel, Niagara Mohawk, Ashland Oil and General Motors. The company, which began in 1898 as McCarthy Bros. & Ford Inc., had a five-story building at 75 W. Mohawk St. in Buffalo, N.Y., where workers repaired motors and made control panels. The company employed many electricians in the area until its closure in 1991.
Belluck & Fox has successfully represented former Buffalo Electric workers who have been diagnosed with asbestos diseases such as mesothelioma and lung cancer.
Our top-rated team of respected asbestos attorneys has meticulously documented how and where these workers were exposed to asbestos. We have a long track record of holding asbestos companies accountable for failing to warn workers of the dangers of their asbestos products. In fact, our dedicated legal team has already recovered more than $1 billion for electricians and otherworkers who have suffered due to their asbestos exposure.
If you or a family member worked for Buffalo Electric and have been diagnosed with an asbestos disease, you need to learn about your right to compensation.
Please call us or contact us online today to schedule a free consultation with our experienced mesothelioma lawyers in New York. A partner from our firm will meet with you personally to go over your work history, your medical treatment and your options for pursuing compensation.
Asbestos Exposure Among Buffalo Electric Workers
Buffalo Electric performed work at job sites throughout Upstate New York, as well as at its building on Mohawk Street. Workers at Buffalo Electric were often exposed to dangerous asbestos materials while installing, repairing or maintaining electrical equipment.
For example, electricians would often be tasked with installing, rewiring and modifying asbestos-containing Bakelite panels, which required them to drill holes in the panels, releasing asbestos dust in the air. Electricians may also have risked asbestos exposure while working on motor starters and circuit breakers, which produced asbestos dust that would gather at the bottom of panel boxes and control panels. The workers may also have come into contact with asbestos used as insulation wrap around conduits, transformers and piping.
In addition, Buffalo Electric workers were often sent to job sites where asbestos materials were routinely used, either as part of the manufacturing process, in equipment or in building materials. Working with or in the vicinity of furnaces, boilers, turbines, insulation, ceiling tiles and other materials and equipment that contained the carcinogen put these workers at risk of inhaling the microscopic fibers.
There is no safe amount of asbestos exposure, and electricians who handled asbestos-containing materials directly or performed work in an area where others were working with the materials are at risk of developing life-threatening diseases.
Types of Asbestos Diseases
Former Buffalo Electric workers who inhaled or ingested airborne asbestos fibers are at risk of developing serious diseases. These asbestos illnesses typically have long latency periods, with many developing decades after a worker was exposed to the dangerous material. This means that electricians who were exposed to asbestos materials in the 1960s and 1970s are still at risk for developing diseases today.
Our knowledgeable asbestos attorneys often help workers who have been diagnosed with:
Mesothelioma: This aggressive and incurable cancer attacks the lining of the lungs and chest wall (pleural mesothelioma), abdominal organs and abdominal cavity (peritoneal mesothelioma), heart (pericardial mesothelioma), and testicles (mesothelioma of the tunica vaginalis testis).
Asbestos lung cancer: When asbestos fibers lodge in the lungs, they can irritate the surrounding tissue and eventually cause cancerous tumors to develop. Thousands of people are diagnosed each year with lung cancer due to asbestos exposure.
Asbestosis: Although not a type of cancer, asbestosis is a chronic lung disease that can be very painful and severely affect a person's life. A diagnosis of asbestosis also increases a person's risk of developing asbestos cancer.
All of these diseases require expensive medical treatment that can be hard on both the patient and his or her family. In some cases, caregivers may need to devote themselves full time to caring for the patient.
If you or a family member worked as an electrician and has been diagnosed with an asbestos disease, you need to learn about your legal right to compensation. You may be eligible for payment for past and future medical bills, long-term care needs, lost income, reduced earning capacity, pain and suffering, and other damages associated with your illness.
Our compassionate attorneys also help families who have lost loved ones to an asbestos disease. We understand the financial hardships and emotional stress these families face, and we work tirelessly to hold asbestos companies accountable for the harm they have caused.
Our Asbestos Attorneys Fight for the Rights of Buffalo Electric Workers
At Belluck & Fox, we have earned a reputation as one of the nation's top asbestos law firms. We are proud to represent Buffalo Electric workers and their families who have suffered due to asbestos disease. Our respected New York mesothelioma attorneys at Belluck & Fox have successfully recovered more than $1 billion for asbestos victims and their families, and we have fought for the rights of electricians across New York State.
Please do not hesitate to call us if you or a loved one has been diagnosed with an asbestos disease. Our seasoned attorneys and caring legal team will handle all the details of your case, so you can focus on your health and your family.
Because we understand the strain you and your family are under, our law firm does not charge any legal fees upfront to begin work on your asbestos claim, and we do not collect a fee unless and until we recover money for you. Contact our knowledgeable New York mesothelioma attorneys today to set up a free consultation and learn about your legal options. We are here to help you and your family during this difficult time.
Source:
Preservation Ready: Buffalo Electric Company
https://www.preservationready.org/Buildings/75WestMohawkStreet
Other Asbestos Companies in New York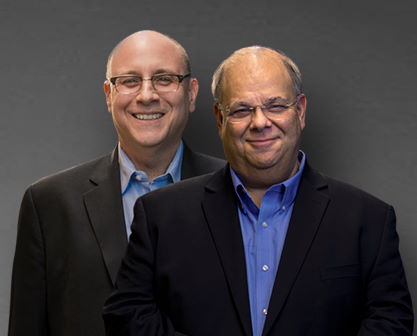 We put clients first. If you have been diagnosed with mesothelioma or lung cancer, we are here to help.
Call (877) 412-7449