Occidental Chemical Corporation
Did you work at Occidental Chemical Corporation? Diagnosed with Mesothelioma or Lung Cancer?
You may be entitled to receive compensation. Mesothelioma and lung cancer victims & their families have been awarded over $1 million+ from easy access to funds. Call us today to apply.
Over the past 20 years, we've helped 1,000s of families claim the compensation they deserve with no upfront costs to them.
Occidental Chemical Corporation (OxyChem), a subsidiary of Occidental Petroleum, produces chemicals used in water treatment, paper production, automobile manufacturing, and construction, among others. It is the top U.S. producer of chlorine, caustic soda, and potassium hydroxide and North America's top producer of vinyl chloride monomer, an ingredient in polyvinyl chloride (PVC).
Occidental entered the chemical business in 1968 with the purchase of Hooker Chemicals Company. OxyChem has some two dozen manufacturing plants, including in Niagara Falls, New York. Parent company Occidental Petroleum is located in Dallas, Texas.
Employees of Occidental Chemical's Niagara Falls plant may have been exposed to asbestos while they worked there and years later developed an asbestos-related disease such as mesothelioma. To learn how you can hold asbestos manufacturers responsible for your illness, contact Belluck & Fox, LLP.
History of Occidental Chemical Corp.
Armand Hammer, who served as president of Occidental beginning in 1957, was the driving force behind the company's success. From the early days of his presidency Hammer sought to diversify Occidental and began to acquire energy, chemical and meat-producing operations to balance its petroleum business.
Occidental's chemical operations were primarily built through acquiring other companies, beginning with Hooker Chemicals in 1968. Further holdings were purchased from Diamond Shamrock Chemicals in 1986 and DuPont and Shell Chemical in 1987.
Between 1983 and 1987, OxChem sales doubled to around $3 billion, and with the purchase of Cain Chemical in 1988, OxyChem became the nation's sixth largest chemical producer, although litigation resulting from the Love Canal landfill (more below) tied up the company through much of the late 1980s and into the 1990s.
More recently, OxyChem acquired the calcium chloride operations for Dow Chemical Company in 2009, making it the world's largest producer of the chemical. In August 2014 OxyChem completed installation of a $49.5 million hydrochloric acid unit at its Niagara Falls facility.
The Hooker Chemical Company
Occidental Petroleum purchased Hooker Electrochemical Company (Hooker Chemical) of Niagara Falls in 1968. Hooker Niagara was a leading producer of bleaches and caustic soda, although it is perhaps best known for the Love Canal chemical waste site, the legal fallout of which was borne by Occidental.
From the 1940s until 1953 at Love Canal, Hooker dumped tens of thousands of tons of industrial and chemical waste, including benzene (used in plastic production) which, according to the Environmental Protection Agency can cause leukemia and lymphoma. Former employees of the Niagara Falls Hooker Chemical facility may have been exposed to benzene during the course of their employment.
Asbestos Exposure at OxyChem's Niagara Falls Facility
Chemical manufacturing requires large amounts of energy. At Hooker Chemical, that energy was produced from steam using industrial boilers, and these boilers were insulated with asbestos. Asbestos was also applied to tanks, pipes, pumps, valves, gaskets, steam lines and other high-temperature equipment, along with chemical storage tanks. This insulation was particularly dangerous to workers when disturbed, allowing asbestos dust to become airborne. Manufacturing equipment also contained asbestos gaskets and packing.
Chemical plant workers additionally wore protective clothing and face masks containing asbestos. And at Hooker Chemical, raw asbestos was used in chlorine production.
Hooker Chemical employees who handled asbestos and asbestos-containing materials directly, as well as those in nearby areas who simply inhaled or ingested airborne fibers, were likely exposed to asbestos.
Diseases Caused by Asbestos Exposure
Asbestos exposure is the only known cause of mesothelioma, a rare cancer that attacks the lining of the lungs, abdomen, and heart. There is no known cure for mesothelioma, but early detection of the disease allows for a wider range of control and relief options, from surgery to chemotherapy to clinical trial participation.
Other asbestos-related diseases include lung cancer and asbestosis, or scarring of the lungs caused by asbestos fibers.
If you worked at or were an outside contractor to the Niagara Falls Hooker Chemical facility and are now experiencing symptoms such as shortness of breath, chest pain or a persistent cough, consult with a doctor immediately and let them know you may have been exposed to asbestos.
People who have been diagnosed with an asbestos-related disease should schedule a consultation with the trusted New York mesothelioma lawyers at Belluck & Fox, LLP. Our nationally recognized lawyers have helped many clients in Niagara and throughout New York file claims against asbestos manufacturers that failed to warn factories and workers exposed to asbestos about the dangers associated with exposure.
We've won millions of dollars on behalf of asbestos victims and are prepared to help you and your family.
To schedule a free initial case review, call or visit our New York office today.
Other Nearby Companies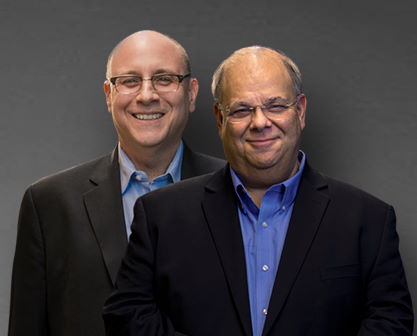 We put clients first. If you have been diagnosed with mesothelioma or lung cancer, we are here to help.
Call (877) 412-7449