Albright-Knox Art Gallery
Did you work at Albright-Knox Art Gallery? Diagnosed with Mesothelioma or Lung Cancer?
You may be entitled to receive compensation. Mesothelioma and lung cancer victims & their families have been awarded over $1 million+ from easy access to funds. Call us today to apply.
Over the past 20 years, we've helped 1,000s of families claim the compensation they deserve with no upfront costs to them.
The Albright-Knox Art Gallery in Buffalo, New York, is one of the oldest public art institutions in the United States. Dedicated in 1905, the gallery underwent a major addition in 1962.
A new expansion unveiled in 2018 will add 29,000 square feet of space and significantly modernize the museum.
Albright-Knox was built and expanded at a time when the construction industry heavily used products containing asbestos. As a result, Buffalo-area trade workers who built, renovated, maintained and repaired the Albright-Knox Art Gallery may be at risk for developing mesothelioma, lung cancer and asbestosis.
The long latency period of these diseases means that workers exposed to asbestos decades ago are still at risk of being diagnosed.
Belluck & Fox is a New York law firm that focuses solely on asbestos cases. Our strong track record of successfully taking on big asbestos companies has earned us a national reputation for excellence, while our compassionate representation has earned us praise from clients.
If you were employed in trade work at the Albright-Knox Art Gallery and have been diagnosed with an asbestos disease, please contact us to discuss your legal options.
Asbestos Materials at the Albright-Knox Art Gallery
Workers who were involved with construction and renovation work at the Albright-Knox Art Gallery may have been exposed to asbestos from building materials, especially work that was completed before the 1980s. During the 1970s, the link between asbestos and diseases like mesothelioma was definitively proven, which led to measures meant to protect workers from asbestos.
Before that time, however, workers did not take precautions, such as wearing respirators, when working around asbestos companies in New York.
Due to the age of the Albright-Knox museum, building materials that may contain asbestos include:
Insulation on boilers, pipes, pumps, tanks, ducts and other thermal system components
Packing material and gaskets
Window glazing
Caulking, patching compounds and paint
Roofing materials, including felt and flashing
Vinyl floor tile and linoleum
Floor backing and mastic
Electric panels
Ceiling and wall plaster
Spray-on fireproofing
Major Renovations and Expansions of the Albright-Knox Gallery
The Albright-Knox Art Gallery opened in 1905 and since then has undergone the following enhancements:
1920: Clifton Hall is constructed as the Buffalo Society of Natural Sciences.
1938 and 1945: Two wings are added to Clifton Hall.
1962: A new wing designed by Gordon Bunshaft is added.
2016: The museum hires the architectural firm OMA to expand and refurbish the campus.
During construction and renovation activities at the museum, workers may have inhaled and ingested needle-like, microscopic asbestos fibers. These fibers can remain airborne for hours and float over large distances, creating a widespread exposure risk.
Even if workers didn't directly handle asbestos materials, they could have been exposed if there was asbestos dust in the vicinity or due to exposure to asbestos dust at home.
Workers at risk of asbestos exposure from construction projects at the Albright-Knox Art Gallery include insulation workers, pipefitters, carpenters, electricians, maintenance mechanics, boiler operators, plumbers, masonry workers, roofers, painters, drywall workers and laborers.
Learn more about occupational asbestos exposure.
History of Albright-Knox Art Gallery
The founders of the Buffalo Fine Arts Academy agreed in 1862 that Buffalo should have a permanent art gallery. Nearly 40 years later, after operating in several temporary locations, a permanent museum opened in 1905 next to Delaware Park in Buffalo. The museum was made possible by a generous donation from industrialist John J. Albright.
With the addition of a new wing in 1962 funded by Seymour H. Knox Jr. and other donors, the museum was renamed the Albright-Knox Art Gallery. Since that time, the museum's collection has added more than 5,000 works and features pieces by Andy Warhol, Henri Matisse and Pablo Picasso.
In 2018, the Buffalo Fine Arts Academy approved a $155 million expansion that will add a freestanding space to the campus.
Belluck & Fox Fights for Buffalo Residents Harmed by Asbestos
New York's mortality rate from asbestos disease is roughly 4.4 per 100,000 people. Niagara, Cattaraugus and Erie counties far exceed this with rates of 14.5, 11.6 and 8.1, respectively.
High rates of asbestos disease in Western New York are associated with the Buffalo region's legacy as an industrial hub. The completion of the Erie Canal in 1825 made Buffalo a center for steel making, grain milling and other industrial activities.
Industries were also drawn to the region due to the cheap energy provided by hydroelectric facilities along the Hudson and Niagara rivers. Big companies like Bethlehem Steel, Carborundum Company, Chevrolet and Ford called the region home and contributed to asbestos exposure in Buffalo.
Belluck & Fox has successfully represented many asbestos victims from the Buffalo area. We have seen firsthand the devastation that mesothelioma can cause, and our law firm is dedicated to helping those whose lives have been forever changed by asbestos diseases.
Our firm has a law office in Rochester, New York, that enables us to better serve clients in Western New York. However, our malignant mesothelioma lawyers will meet with you and your family anywhere that is convenient for you, including in your home or at the hospital.
For more than two decades, Belluck & Fox has helped mesothelioma patients recover compensation that allows them to receive the best medical care and secure their family's future.
Our top-rated asbestos lawyers have won groundbreaking mesothelioma cases and obtained more than $1 billion for our deserving clients. If we agree to take your case, we will fight for you and your family with the full strength of our nationally recognized asbestos law firm.
If you or a loved one has been diagnosed with mesothelioma, lung cancer or asbestosis, please contact us for a free consultation. Our law firm does not charge any fees upfront to begin work on your claim, and you pay us nothing unless and until we recover money for you.
Sources:
Other Asbestos Companies in New York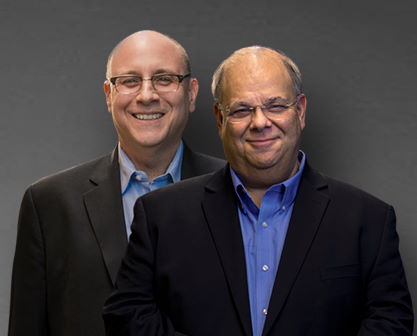 We put clients first. If you have been diagnosed with mesothelioma or lung cancer, we are here to help.
Call (877) 412-7449