Bath Iron Works
Did you work at Bath Iron Works? Diagnosed with Mesothelioma or Lung Cancer?
You may be entitled to receive compensation. Mesothelioma and lung cancer victims & their families have been awarded over $1 million+ from easy access to funds. Call us today to apply.
Over the past 20 years, we've helped 1,000s of families claim the compensation they deserve with no upfront costs to them.
Bath Iron Works is a shipyard located along the Kennebec River in Bath, Maine. The history of shipbuilding at the site stretches back to 1762. During World War II, Bath Iron Works built more Navy Destroyers than any other shipyard, and the quality of the ships made at Bath gave rise to the expression, "Bath-built is best-built."
The proud history of shipbuilding at Bath Iron Works also has a dark side: Many former workers at the shipyard and Navy veterans have been diagnosed with mesothelioma, lung cancer and asbestosis. Until the late 1970s, ships built and serviced at Bath Iron Works contained large amounts of asbestos. Sagadahoc County, where Bath Iron Works is located, has one of the highest asbestos death rates in the country.
Belluck & Fox helps asbestos victims recover maximum compensation from the companies that caused their illness. As a national leader in asbestos litigation, our law firm has the resources, knowledge and experience needed to pursue full and fair compensation for our clients. Our best mesothelioma lawyers have helped countless shipyard workers and veterans who have been diagnosed with life-threatening asbestos diseases. For a free case review, please contact us today.
Bath Iron Works is best known as a shipbuilder for the United States Navy. Peak production at Bath Iron Works came during World War II, when the shipyard built a quarter of the Navy's Destroyers, launching a new Destroyer every 17 days.
When the United States entered World War II, asbestos and asbestos-containing products were considered critically important to the naval and merchant fleet. Asbestos-containing materials were lightweight and increased a ship's speed; were excellent insulators; and most importantly, were fireproof, thus protecting against fire at sea.
Hundreds of products containing asbestos were used in ships and shipyards, primarily in engine and boiler rooms and other areas below deck for fireproofing. Asbestos-containing insulation was used on all external surfaces of a ship's steam propulsion systems. Asbestos insulation was also used as an internal sealant within gaskets and other components of the propulsion system.
A single Navy Destroyer built at Bath Iron Works had approximately 85,000 to 90,000 pounds of asbestos thermal insulation onboard.
Over the years, Bath Iron Works built countless ships for the U.S. military, foreign militaries and private orders. Ships constructed for the U.S. Navy by BIW included:
MACHIAS
CASTINE
KATAHDIN
VICKSBURG, PG-11
NEWPORT, PG-12
DAHLGREN, TB-9
T.A.M.CRAVEN, TB-10
CHESAPEAKE
GRANT
BAGLEY, TB-24
BARNEY, TB-25
BIDDLE, TB-26
NEVADA, BM-8
CLEVELAND, C-19
GEORGIA, BB-15
CHESTER, CS-1
FLUSSER, DD-20
REID, DD-21
PAULDING, DD-22
DRAYTON, DD-23
TRIPPE, DD-33
JOUETT, DD-41
JENKINS, DD-42
CASSIN, DD-43
CUMMINGS, DD-44
McDOUGAL, DD-54
WADSWORTH, DD-60
DAVIS, DD-65
ALLEN, DD-66
MANLEY, DD-74
WICKES, DD-75
PHILIP, DD-76
WOOLSEY, DD-77
EVANS, DD-78
BUCHANAN, DD-131
AARON WARD, DD-132
HALE, DD-133
CROWNINSHIELD, DD-134
PREBLE, DD-345
SICARD, DD-346
PRUITT, DD-347
DEWEY, DD-349
DRAYTON, DD-366
LAMSON, DD-367
SAMPSON, DD-394
DAVIS, DD-395
JOUETT, DD-396
AQUIDNECK, YFB-14
SIMS, DD-409
HUGHES, DD-410
GLEAVES, DD-423
NIBLACK, DD-424
LIVERMORE, DD-429
EBERLE, DD-430
WOOLSEY, DD-437
LUDLOW, DD-438
EMMONS, DD-457
MACOMB, DD-458
NICHOLAS, DD-449
O'BANNON, DD-450
CHEVALIER, DD-451
STRONG, DD-467
TAYLOR, DD-468
DE HAVEN, DD-469
CONWAY, DD-507
CONY, DD-508
CONVERSE, DD-509
EATON, DD-510
FOOTE, DD-511
SPENCE, DD-512
TERRY, DD-513
THATCHER, DD-514
ANTHONY, DD-515
WADSWORTH, DD-516
WALKER, DD-517
ABBOT, DD-629
BRAINE, DD-630
ERBEN, DD-631
HALE, DD-642
SIGOURNEY, DD-643
STEMBEL, DD-644
CAPERTON, DD-650
COGSWELL, DD-651
INGERSOLL, DD-652
KNAPP, DD-653
REMEY, DD-688
WADLEIGH, DD-689
NORMAN SCOTT, DD-690
MERTZ, DD-691
BARTON, DD-722
WALKE, DD-723
LAFFEY, DD-724
O'BRIEN, DD-725
MEREDITH, DD-726
DeHAVEN, DD-727
MANSFIELD, DD-728
LYMAN K. SWENSON, DD-729
COLLETT, DD-730
MADDOX, DD-731
HYMAN, DD-732
MANNERT L. ABELE, DD-733
PURDY, DD-734
ROBERT H. SMITH, DD-735
THOMAS E. FRASER, DD-736
SHANNON, DD-737
HARRY F. BAUER, DD-738
ADAMS, DD-739
TOLMAN, DD-740
DREXLER, DD-741
FRANK KNOX, DD-742
SOUTHERLAND, DD-743
CHEVALIER, DD-805
HIGBEE, DD-806
BENNER, DD-807
DENNIS J. BUCKLEY, DD-808
MYLES C. FOX, DD-829
EVERETT F. LARSON, DD-830
GOODRICH, DD-831
HANSON, DD-832
HERBERT J. THOMAS, DD-833
TURNER, DD-834
CHARLES P. CECIL, DD-835
GEORGE K. MacKENZIE, DD-836
SARSFIELD, DD-837
ERNEST G. SMALL, DD-838
POWER, DD-839
GLENNON, DD-840
NOA, DD-841
FISKE, DD-842
WARRINGTON, DD-843
PERRY, DD-844
BAUSELL, DD-845
OZBOURN, DD-846
ROBERT L. WILSON, DD-847
WITEK, DD-848
RICHARD E. KRAUS, DD-849
AGERHOLM, DD-826
ROBERT A. OWENS, DD-827
TIMMERMAN, DD-828
ROBERT A. OWENS, DD-827
EPPERSON, DD-719
PT-810
MITSCHER, DL-2
JOHN S. McCAIN, DL-3
TERREBONNE PARISH, LST-1156
TERRELL COUNTY, LST-1157
TIOGA COUNTY, LST-1158
TOM GREEN COUNTY, LST-1159
TRAVERSE COUNTY, LST-1160
DEALEY, DE-1006
CROMWELL, DE-1014
HAMMERBERG, DE-1015
FORREST SHERMAN, DD-931
JOHN PAUL JONES, DD-932
BARRY, DD-933
MANLEY, DD-940
DU PONT, DD-941
BIGELOW, DD-942
HULL, DD-945
EDSON, DD-946
SOMERS, DD-947
DEWEY, DLG-14
PREBLE. DLG-15
CHARLES F. ADAMS, DDG-2
JOHN KING, DDG-3
SAMPSON, DDG-10
SELLERS, DDG-11
LEAHY, DLG-16
HARRY E. YARNELL, DLG-17
WORDEN, DLG-18
BELKNAP, DLG-26
JOSEPHUS DANIELS, DLG-27
WAINWRIGHT, DLG-28
GLOVER, AGDE-1
WILLIAM H. STANDLEY, DLG-32
BIDDLE, DLG-34
TALBOT, DEG-4
RICHARD L. PAGE, DEG-5
JULIUS A. FURER, DEG-6
OLIVER HAZARD PERRY, FFG-7
FRANCIS X. McINERNEY, FFG-8
JOSEPH J. CLARK, FFG-11
SAMUEL ELIOT MORISON, FFG-13
MICHAEL JOHN ESTOCIN, FFG-15
CLIFTON SPRAGUE, FFG-16
FLATLEY, FFG-21
JACK WILLIAMS, FFG-24
GALLERY, FFG-26
STEPHEN W. GROVES, FFG-29
JOHN L. HALL, FFG-32
AUBREY FITCH, FFG-34
UNDERWOOD, FFG-36
DOYLE, FFG-39
KLAKRING, FFG-42
DE WERT, FFG-45
NICHOLAS, FFG-47
ROBERT G. BRADLEY, FFG-49
TAYLOR, FFG-50
HAWES, FFG-53
ELROD, FFG-55
SIMPSON, FFG-56
SAMUEL B. ROBERTS, FFG-58
KAUFFMAN, FFG-59
THOMAS S. GATES, CG-51
PHILIPPINE SEA, CG-58
NORMANDY, CG-60
MONTEREY, CG-61
COWPENS, CG-63
GETTYSBURG, CG-64
SHILOH, CG-67
LAKE ERIE, CG-70
ARLEIGH BURKE, DDG-51
JOHN PAUL JONES, DDG-53
CURTIS WILBUR, DDG-54
JOHN S. McCAIN, DDG-56
LABOON, DDG-58
PAUL HAMILTON, DDG-60
FITZGERALD, DDG-62
CARNEY, DDG-64
GONZALEZ, DDG-66
THE SULLIVANS, DDG-68
HOPPER, DDG-70
MAHAN, DDG-72
DECATUR, DDG-73
DONALD COOK, DDG-75
HIGGINS, DDG-76
O'KANE, DDG-77
OSCAR AUSTIN, DDG-79
WINSTON S. CHURCHILL, DDG-81
HOWARD, DDG-83
McCAMPBELL, DDG-85
MASON, DDG-87
CHAFEE, DDG-90
MOMSEN, DDG-92
NITZE, DDG-94
BAINBRIDGE, DDG-96
FARRAGUT, DDG-99
GRIDLEY, DDG-101
SAMPSON, DDG-102
STERETT, DDG-104
STOCKDALE, DDG-106
WAYNE E. MEYER, DDG-108
JASON DUNHAM, DDG-109
SPRUANCE, DDG-111
MICHAEL MURPHY, DDG-112
ZUMWALT, DDG-1000
MICHAEL MONSOOR, DDG-1001
LYNDON B. JOHNSON, DDG-1002
RAFAEL PERALTA, DDG-115
THOMAS HUDNER, DDG-116
DANIEL INOUYE, DDG-118
Asbestos Exposure at Bath Iron Works
The link between shipbuilding work at Bath Iron Works and asbestos exposure was documented since at least the 1940s.
In 1942, Dr. Philip Drinker, chief health consultant to the U.S. Maritime Commission and a Harvard professor, submitted a report to the commission detailing an industrial health survey performed at Bath. Drinker reported on the nature of the work in the pipe covering shop, where workers made asbestos covers for the pipes used on ships by cutting and pounding asbestos matting and cutting pieces of asbestos with a saw.
According to Drinker, "all of these processes result in the spreading of asbestos and fibers throughout the shop," and "the conditions in this shop prevent a very real asbestos hazard." In a letter to the Maritime Commission, Drinker reported on analyses of asbestos in airborne dust at Bath Iron Works and concluded: "This evidence is enough to indicate a fairly serious dust risk at Bath."
At the time, it was suspected that asbestos exposure caused asbestosis. It wasn't until the 1960s and 1970s that the
link between asbestos and cancers — including lung cancer and mesothelioma — was definitively established.
The Navy issued a policy against using asbestos in 1975. But by then, millions of service members and shipyard workers had already been exposed to the carcinogenic mineral fiber. Exposure was particularly widespread among those working in confined spaces on ship construction until the 1970s. But in later years, those who worked around asbestos-containing pipes, boilers and other items were also exposed to asbestos dust while overhauling old ships.
As late as 1987, workers at Bath Iron Works were still being exposed to asbestos. That year, OSHA fined Bath for "a complete breakdown in the shipbuilder's safety and health program." OSHA investigators detected asbestos-laden dust with readings up to 40 percent in work areas that supervisors had deemed asbestos-free.
Occupations at Risk for Asbestos Exposure
The military's — and particularly the Navy's — extensive use of asbestos places veterans at high risk of developing mesothelioma. While veterans make up just 8 percent of the U.S. population, they account for around one-third of all mesothelioma deaths in this country.
Among shipyard workers, pipefitters, welders, sheet metal workers and painters generally faced the heaviest exposure risks. However, exposure to asbestos is associated with many other shipbuilding and repair jobs because many civilian workers and service members performed their tasks in confined spaces or within close proximity of others who were performing asbestos‐related tasks.
Numerous studies have found a link between shipyard work and asbestos-related cancers. For example, one study found excess mortality from mesothelioma and lung cancer among men employed at a Coast Guard shipyard. The study concluded that "there is little doubt that these findings are attributable to asbestos exposure."
Read more about asbestos exposure at Navy shipyards.
We Go the Extra Mile for Asbestos Victims
If you served in the Navy or worked at Bath Iron Works and have been diagnosed with an asbestos disease, you may be entitled to compensation. It's in your best interest to choose a law firm with extensive experience, vast resources and a successful track record of taking on asbestos companies.
The New York mesothelioma attorneys at Belluck & Fox travel all over the United States to meet with patients and their families. Our lawyers have recovered more than $1 billion for our clients and earned a national reputation for asbestos law excellence.
Belluck & Fox is particularly committed to helping Navy veterans recover compensation for their asbestos disease. In addition to pursuing damages through a claim against asbestos companies, our attorneys can file your claim for VA benefits at no extra charge.
To get started with a free case review, please visit our New York office or contact us now. Our firm does not charge anything upfront or out-of-pocket to begin work on your claim, and you only pay us when we recover money for you.
Sources: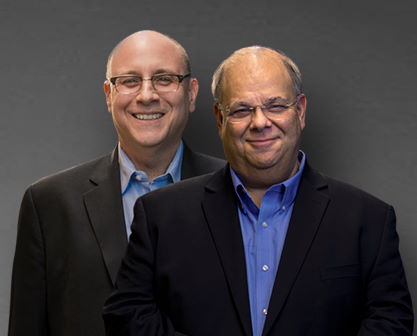 We put clients first. If you have been diagnosed with mesothelioma or lung cancer, we are here to help.
Call (877) 412-7449