Crouse-Hinds
Did you work at Crouse-Hinds? Diagnosed with Mesothelioma or Lung Cancer?
You may be entitled to receive compensation. Mesothelioma and lung cancer victims & their families have been awarded over $1 million+ from easy access to funds. Call us today to apply.
Over the past 20 years, we've helped 1,000s of families claim the compensation they deserve with no upfront costs to them.
The electrical products manufacturer Crouse-Hinds was established in Syracuse, New York, in 1897. Crouse-Hinds built Syracuse's first traffic signals and is best known for its art-deco signals. Cooper Industries purchased Crouse-Hinds in 1981, and in 2012, Eaton Cooperation bought Cooper Industries.
Crouse-Hinds and Cooper have been named as defendants in lawsuits alleging that they failed to warn workers of the dangers of asbestos, which can cause devastating diseases such as mesothelioma.
The use of asbestos-containing materials at the Crouse-Hinds production facility in Syracuse exposed countless workers to the cancer-causing fibers. In addition, Crouse-Hinds made an asbestos-containing explosion-proof fitting called Chico X, and Cooper's former Abex Friction Products also used asbestos.
Belluck & Fox is a nationally recognized law firm with decades of experience successfully holding negligent asbestos companies accountable for harming workers. We have represented Crouse-Hinds workers who were exposed to asbestos in the company's aluminum and iron foundries and developed mesothelioma. Our legal team has extensive knowledge about the company's asbestos use in production processes and products.
If you or a loved one was diagnosed with mesothelioma, lung cancer or asbestosis, Belluck & Fox can help you pursue the maximum compensation you deserve. To schedule a free consultation, contact us now.
Asbestos Use at the Crouse-Hinds Syracuse Facility
The Crouse-Hinds Syracuse campus was located on Wolf Street and included five buildings: the main factory, a shipping and receiving department, a screw machine department, an aluminum foundry, and an iron foundry.
In the foundries, metal parts used in the manufacture of Crouse-Hinds products were created by melting down metal in large furnaces, casting the liquid metal into molds, and baking molds in heat treatment furnaces.
The temperatures required to melt aluminum and iron are upwards of 3,000 degrees Fahrenheit, and furnace foundries thus generate intense heat. Furnaces at Crouse-Hinds were insulated with asbestos-containing materials such as brick and boards as well as raw asbestos. These insulation materials deteriorated rapidly due to the extreme heat of the foundry furnaces and had to be regularly removed with jackhammers.
Crouse-Hinds workers daily jackhammered furnace linings and removed them so that new lining material could be installed. A former Belluck & Fox client who developed mesothelioma after working in the foundry said that he left work every day covered from head to toe in dust and residue from the lining removal work. "This was on a constant daily basis that these furnaces were being relined and jackhammered and the residue and dust from all of that was just lingering in the air," the worker recalled.
Not just the workers performing the jackhammering and relining — but all workers who were assigned to or merely were passing through the foundry as part of their job duties — were exposed to the asbestos-containing furnace materials.
For example, workers from the shipping and receiving department would deliver asbestos materials, including bags of raw asbestos, to the foundry for use in the furnaces. Some bags of asbestos might be broken upon delivery while others would rip during transit as they were moved around on pallets with a forklift. Spilled asbestos would have to be swept up by the forklift driver, resulting in asbestos exposure. Even when no bags of asbestos broke, the very act of entering one of the foundries to make a delivery resulted in asbestos exposure from the dust in the air.
Crouse-Hinds Chico X Asbestos Fiber
From 1934 to 1975, Crouse-Hinds made an asbestos-containing explosion-proof sealing compound and fiber product called Chico X. In areas where there is a risk of explosion or fire due to ignitable gases or vapors, explosion-proof fittings are installed and sealed with specialty compounds that stop or localize explosive pressures from traveling through conduit. These seal-offs prevent explosions from spreading from one portion of the electrical installation to another.
Conduit system sealing has two parts: a fiber filler and a sealing compound. First, the filler is inserted inside the fitting around the wires to create a dam that allows the liquid sealant to set up and solidify without leaking. Next, a powdered compound is mixed with water to create the sealant, which is poured into the fitting and hardens.
Many former electricians claim that they were exposed to asbestos from Chico X fiber filler during the course of working on explosion-proof fittings. They say that removing the product from its packaging and placing it into conduit created visible dust in the air that they breathed in.
Did you work with Chico X and develop mesothelioma or another asbestos disease? Belluck & Fox can help.
History of Crouse-Hinds
The Crouse-Hinds Company was as a partnership between Huntington Beard Crouse and Jesse L. Hinds. Crouse-Hinds began manufacturing electric panel boards, switchboards and a Hinds-patented switch in 1897. In 1900, the company moved to a new factory on West Jefferson Street and established a reputation as an electrical wiring device manufacturer.
A brand-new factory was built at Seventh North and Wolf streets, and it was here that Crouse-Hinds expanded into making traffic signals, floodlights and other specialty lighting. Crouse-Hinds made the first traffic light in Syracuse, which was installed in 1924 at the corner of James and State Streets. It also made stadium lights, searchlights and electrical receptacles used in space.
Cooper Industries purchased Crouse-Hinds in 1981. Eaton Corporation announced its purchase of Cooper in 2012. Eaton's Crouse-Hinds series features electrical safety equipment that is made for harsh and hazardous environments.
Our Law Firm Demands Justice for Asbestos Victims
Each year in the United States, more than 10,000 people die from asbestos diseases. They are victims of New York asbestos companies that knew their products could harm workers but failed to issue warnings that could have saved lives. Millions of workers have sued thousands of companies for their role in the asbestos disease epidemic. These companies have placed more than $30 billion into trusts, and many continue to face litigation.
If you were diagnosed with asbestos disease, Belluck & Fox can help you determine which companies are to blame. Because asbestos was used in so many different products and materials, workers often were exposed in numerous ways. It is therefore common for a single victim to make claims with multiple trusts and name many defendants in an asbestos lawsuit.
Our respected New York mesothelioma lawyers have taken on the biggest asbestos companies and recovered more than $1 billion for our clients. You can trust our team to handle your claim with skill and compassion. Contact us today to schedule a free consultation.
Sources: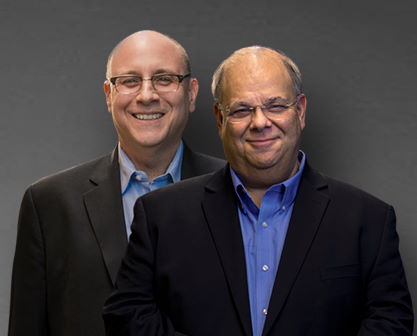 We put clients first. If you have been diagnosed with mesothelioma or lung cancer, we are here to help.
Call (877) 412-7449