Dresser Rand Painted Post
Did you work at Dresser Rand Painted Post? Diagnosed with Mesothelioma or Lung Cancer?
You may be entitled to receive compensation. Mesothelioma and lung cancer victims & their families have been awarded over $1 million+ from easy access to funds. Call us today to apply.
Over the past 20 years, we've helped 1,000s of families claim the compensation they deserve with no upfront costs to them.
Corporate History
The Dresser-Rand Corporation has its historical roots in several early corporations that played significant roles in the Industrial Revolution in the United States. The Henry R. Worthington Company was formed after Henry R. Worthington designed and built the world's first direct-acting steam pump in 1840. In 1899, Henry R. Worthington Company merged with a manufacturer of gas compressors, Laidlaw-Dunn-Gordon Company.
In 1902, Henry Worthington developed the first gasoline engine-drive compressor. In the decade of the 1960's, Worthington produced the first hot gas expander which operated with gas at 1250 degrees Fahrenheit, designing a radial nozzle and double flow opposed designs to handle the extreme temperatures. They also developed the first design for a jet engine generating unit, which handled the large flow of exhaust gas from an aircraft jet engine at low pressures and high temperatures.
Worthington and Studebaker merged in 1967, creating the Worthington Turbine International Division of Studebaker-Worthington. By 1970, the company was formed into the Turbodyne Corporation, a Studebaker-Worthington subsidiary. Turbodyne became part of McGraw-Edison Company in 1979, when that company purchased Studebaker-Worthington.
Terry steam turbine company and first directly connected small steam turbines used to drive centrifugal boiler feed pumps.
Four years later, the Terry Steam Turbine Company was incorporated. In 1907 the corporation installed the first directly connected small steam turbines to drive centrifugal boiler feed pumps for the Edison station in New York. In 1908, the Terry Steam Turbine Company was contracted by the United States Navy to manufacture vertical turbines to drive forced draft fans on destroyers and torpedo boats, and for a period, approximately 90% of all fan-driving turbines used in ship construction in the US Navy were manufactured by Terry. By the 1950's, Terry had developed a multivalve turbine that was initially planned for shipboard use.
Dresser Rand Painted Post Mesothelioma Trust Fund & Lawsuits
Mesothelioma and lung cancer victims are qualified for the following Asbestos bankruptcy trust claims if they worked at Dresser Rand (Olean): Armstrong World, Babcock & Wilcox, Owens Corning, AP Green, Eagle Picher, Halliburton.
James Moore Manufacturing Company
James Moore, the Chief Engineer for Kerr Steam Turbine Company, left that company and founded his own company in Wellsville, New York in 1916. Their first 250 horsepower turbine was produced in 1917. Throughout the 1920s, James Moore continued to make improvements and develop new turbine features, including the cam-operated automatic nozzle control, solid rotors, double flow exhaust, and two and four valve automatic extraction control, still in use today.
Dresser Receives Patent For Pipe Coupling
Forty years after the formation of the Henry R. Worthington Company, in 1880, in Bradford, Pennsylvania, Solomon R. Dresser designed a coupling that allowed sections of pipe to be joined. He received a patent for this coupling. In 1885, Solomon Dresser invented the Dresser joint, a flexi le coupling that joined pipes together using rubber so the pipes would not leak natural gas.
This allowed the first transmission of natural gas from the fields to the main consumers in the cities. Dresser continued to grow, and by 1927 the company had annual sales of 3.7 million and a workforce of 400. In 1928, the descendants of Solomon Dresser converted the firm into a public company with the issuance of 300,000 shares of stock by W.A. Harriman and Company.
The Clark Brothers Company And The Oil Industry
At the same time, in Belmont, New York, the Clark Brothers Company was founded to manufacture agricultural and timber equipment. Clark built engines to use in oil fields, and until 1905, one of their earliest engines was used across the oil industry, when it was replaced by their gas engine, the Clark Corliss engine, and the slide valve steam engine.
The Clark plant at Belmont was destroyed by fire in 1912, and the company rebuilt at Olean, New York, on a plant that marked the beginning of the present manufacturing facility. Clark Brothers Company began to focus on the oil field business with an innovative program for development that began in 1918 and 1919.
Dresser and Clark Brothers Company eventually merged, and in 1956, a new manufacturing plant was designated the Turbo Products Division, equipped for production of centrifugal compressors and a new line of gas turbines to move them. In 1957, Dresser Clark created the first 1,000-rpm direct-connected separable gas compressor that was driven by gas field engines, and Ingersoll-Rand shortly began to produce 5" HHE compressors. Dresser Clark continued to innovate, with the Turbo and Reciprocating divisions combined in Olean, New York. They performed the highest-pressure test ever in 1979, by testing a centrifugal compressor at 10,500 PSI.
Dresser And Halliburton
Dresser Industries moved to Dallas in 1950, to be near the center of the oil industry. In 1998, Dresser merged with Halliburton, a company that was its main rival. The new company was known as Halliburton Company, but the $7.7 billion deal, negotiated by Dick Cheney, resulted in a precipitous drop in stock price for Halliburton, as it was forced to settle the asbestos claims Dresser had incurred through its operations.
In 2001, Dresser separated from Halliburton, forming a new company called Dresser, Inc. In February of 2011, General Electric acquired Dresser Inc. for 3 billion dollars, increasing their offerings in the energy and industrial sector throughout the world.
Painted Post, New York
In 1899, the Rand Drill Company began to manufacture compressors in Painted Post, New York. Rand merged later with the Ingersoll-Sargeant Company to form Ingersoll-Rand. By the 1920's, the plant at Painted Post was supplying jackhammer drills and portable air compressors used in the construction of the Mount Rushmore National Monument. Ingersoll Rand Drilling Services became Ingersoll-Rand Compression Services in 1969, when they entered the gas compressor rental business.
In 1974, Ingersoll Rand Corporation acquired Terry, combining the leader in the field of pumps and compressors with a company with long experience with rotating equipment. In 1987, Ingersoll Rand moved from Painted Post, making way for Dresser Rand and Dresser Industries, now the primary industry in Painted Post, manufacturing gas engines and reciprocating compressors for the oil and gas industry.
Asbestos and Dresser Industries
Factory workers at now Dresser-Rand were exposed to dust that may have contained asbestos when the gasketing material was used on the flange pump. The gaskets lined with asbestos were cut and assembled to the compressors. When running, the compressors contained a hot exhaust manifold that had to be covered with an insulation material. The asbestos insulation was covered by a sheet metal outer covering. Some valves, piping and pumps that were put on the machines contained asbestos. New York Workers were exposed to asbestos when valves, piping and pumps were installed or removed.
In 2002, Halliburton agreed to pay $4 billion in cash and stock to settle thousands of asbestos claims that were largely the result of the claims against Dresser Industries. The settlement covers all asbestos claims, both at that time and in the future, while allowing Halliburton to retain control of all subsidiaries, including Dresser and Kellogg Brown and Root.  In 2002, an independent consultant estimated Halliburton's potential liability at 2.2 billion dollars over 15 years from claims involving asbestos.
Asbestos is used as insulation in pipes and boilers, and emits fibers in the dust when it is manipulated or disturbed. The fibers are airborne irritants, which are easily inhaled, but difficult to expel because of their size and needle-like shape. The worker who has inhaled asbestos fiber may be involved directly in the use of the material, or may be simply exposed to dust from asbestos used in the area of boilers, pipes, and insulation.
The body mounts an immune response to the inhaled particle, and this causes scarring and cellular changes that may result in mesothelioma, lung cancer, asbestosis, and other asbestos diseases. Particularly associated with asbestos is the deadly cancer known as mesothelioma, usually found as a restrictive tumor that grows in the layer of tissue that surrounds the lungs, stomach or heart.
If you or a loved one has been diagnosed with one of these conditions, you should consult a mesothelioma lawyer who is experienced in asbestos companies research and litigation at Belluck & Fox, LLP. Our top-rated mesothelioma attorneys in New York can give you more information on possible exposure to products containing asbestos at the Painted Post compressor plant in New York. Visit our Law firm in New York today.
Dresser-Rand Co
100 E Chemung St,
Painted Post, NY 14870

Other Asbestos Companies in New York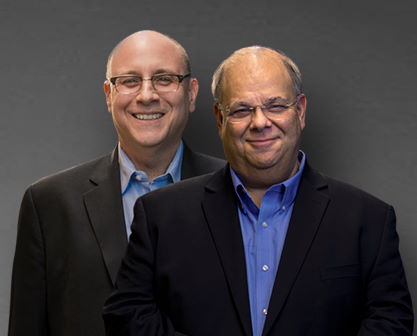 We put clients first. If you have been diagnosed with mesothelioma or lung cancer, we are here to help.
Call (877) 412-7449