General Mills
Did you work at General Mills? Diagnosed with Mesothelioma or Lung Cancer?
You may be entitled to receive compensation. Mesothelioma and lung cancer victims & their families have been awarded over $1 million+ from easy access to funds. Call us today to apply.
Over the past 20 years, we've helped 1,000s of families claim the compensation they deserve with no upfront costs to them.
For more than 150 years, General Mills has been a major U.S. food producer and employer. Its brands include household names such as Cheerios, Lucky Charms, Chex, Betty Crocker, Pillsbury and Haagen-Dazs. With 38,000 employees worldwide, the corporate giant has been ranked as one of the top 20 companies in the United States.
Despite its deep roots and reputation as a respected American company, General Mills has not always put the same focus on employee health as it has on its products. In fact, the company commonly used cancer-causing asbestos materials in its factories, including its plant in Buffalo, N.Y. Yet it failed to warn workers of the dangers. Now, decades later, General Mills workers are being diagnosed with mesothelioma, lung cancer and other life-threatening asbestos diseases.
At Belluck & Fox, our top-rated New York asbestos lawyers have thoroughly documented the use of asbestos materials at General Mills plants. Our legal team knows where and how workers were exposed to asbestos, and we fight for families who have been affected by devastating asbestos illnesses.
Our nationally respected asbestos trial law firm holds deep-pocketed corporations such as General Mills accountable for the harm they have caused hardworking Americans. Our top-ranked mesothelioma attorneys have recovered more than $1 billion for asbestos victims and their families.
If you or a family member has been diagnosed with mesothelioma or another asbestos disease, schedule a free consultation with our team today to learn how we can help. We also invite you to download our Asbestos Exposure Guide and our Patient's Guide to Mesothelioma to begin educating yourself on what to expect on this journey.
Asbestos Exposure at General Mills
Asbestos materials were commonly used throughout General Mills' production facilities. Employees and contractors may have been exposed to asbestos while working on or in the New York vicinity of:
Boilers
Furnaces
Ovens
Kettles
Valves
Pumps
Pipe covering
Block insulation
Insulating cement
Thinset
When workers installed, repaired or removed equipment and materials containing asbestos, microscopic fibers would be released in the air, forming a cloud of asbestos dust that could have been inhaled by anyone nearby.
History of General Mills
General Mills got its start in 1866, when Cadwallader Washburn decided to build a flour mill at St. Anthony Falls just outside Minneapolis, Minnesota. The water-powered mill grew to become the largest mill west of Buffalo, New York.
After Washburn's death, James Ford Bell took over the Washburn Crosby Company in 1925 and began assessing how the company could survive what he saw as the impending death of the milling industry. After an unsuccessful attempt to sell the company, he changed course and decided to make bold moves to reshape the industry.
On June 20, 1928, "General Mills" was formed by uniting several regional millers. The company began churning out what we now consider American food staples ─ such as Bisquick, Kix, Cheerios and Betty Crocker.
With the launch of World War II, General Mills turned its focus to defense. Its mechanical division, originally formed to maintain milling machinery, was transformed into a "war plant." The division produced the "jitterbug" torpedo, the first torpedo able to make a U turn. At its plant in Rochester, New York, the company packaged dehydrated eggs for the military. In nearby Buffalo, General Mills manufactured precision instruments and lens coatings. The company also produced much-needed gun sights for the military.
Over the years, the asbestos company continued to diversify into a variety of endeavors, including unmanned space experiments, flight recorders or "black boxes," submersibles, appliances and even toys. However, its main focus always remained on food.
General Mills Buffalo Plant
The General Mills plant in Buffalo, N.Y., is the company's oldest cereal plant in the U.S. The building was originally constructed in the 1800s as a local mill before being bought in 1903 by the Washburn-Crosby Milling Company.
In the 1920s, it became a hub for General Mills.
The high-rise manufacturing facility is located at 54 S. Michigan Ave., Buffalo NY 14203. The plant is bordered on either side by the Buffalo River and the City Ship Canal. It currently produces Cheerios, Lucky Charms and Chex cereals.
Types of Asbestos Diseases
For years, asbestos has been widely recognized as a health hazard and a carcinogen. Workers who inhaled the microscopic fibers are at risk of developing:
Mesothelioma, an aggressive cancer that forms in the tissue lining the lungs, chest wall, abdominal cavity, pericardial space and testicles
Lung cancer, which can develop decades after a person was initially exposed to asbestos
Asbestosis, a serious and painful lung disease that can increase a person's risk for cancer
If you or a family member worked for General Mills and have been diagnosed with mesothelioma, asbestos lung cancer or asbestosis, you need to learn about your right to compensation.
We Fight for People Who Have Been Harmed by Asbestos Exposure at General Mills
Many of the employees and contractors at General Mills spent their whole lives working to provide a better life for their families. That life of hard work should not be cut short by an occupational illness that could have been prevented.
If you or a loved one has been diagnosed with mesothelioma, lung cancer or another asbestos illness, you need to talk to an experienced New York asbestos lawyer as soon as possible. At Belluck & Fox, our nationally recognized legal team can help you and your family pursue the full and fair compensation you deserve for the harm you have suffered due to asbestos exposure at General Mills.
Contact us today to schedule a free consultation. A partner at our law firm will personally call you to talk about the details of your case and explain your legal options. You can also visit us at  546 Fifth Ave., 5th Floor, New York NY 10036. We also encourage you to download a copy of our Patient's Guide to Mesothelioma as well as our Asbestos Exposure Guide to further educate yourself.
Sources:
General Mills: A Look Back on 150 Years
Buffalo Rising: My Favorite Buildings: This One Looks and Smells Good
Food Business News: General Mills to Expand Nation's Oldest Cereal Plant
Other Asbestos Companies in New York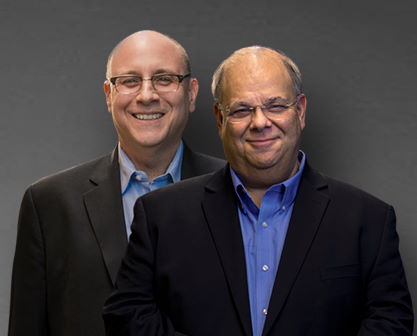 We put clients first. If you have been diagnosed with mesothelioma or lung cancer, we are here to help.
Call (877) 412-7449