Carrier Corporation
Did you work at Carrier Corporation? Diagnosed with Mesothelioma or Lung Cancer?
You may be entitled to receive compensation. Mesothelioma and lung cancer victims & their families have been awarded over $1 million+ from easy access to funds. Call us today to apply.
Over the past 20 years, we've helped 1,000s of families claim the compensation they deserve with no upfront costs to them.
In 1915, Willis Carrier founded Carrier Corporation to market the world's first air conditioning systems. The company has been in Syracuse, New York since its headquarters was relocated to the city in the early 1930s, and operated several large-scale manufacturing plants in the area throughout the twentieth century.
Carrier Corp employed upwards of 7,000 people at their Syracuse-area locations at its height, and although the company has shut down a number of these plants in recent years, Syracuse remains a hub of Carrier's research & development activities. Workers at Carrier were exposed to high levels of asbestos.
Asbestos is the sole known cause of mesothelioma, a deadly cancer of the lining of the lungs and other major organs. Additionally, asbestos causes lung cancer, asbestosis, and other diseases. Asbestos was widely used in materials and equipment prior to the 1980s.
Belluck & Fox, LLP is familiar with Carrier's plants. Our New York asbestos attorneys have represented former employees of the Syracuse plant who were diagnosed with mesothelioma, including press operators, maintenance mechanics, and repairmen. These victims won significant settlements for their pain and suffering. Our team knows the layout of Carrier's plants and how workers were exposed to asbestos at Carrier.
Carrier Corporation Mesothelioma Trust Fund & Lawsuits
Mesothelioma and lung cancer victims are qualified for the following Asbestos bankruptcy trust claims if they worked at Carrier Corp: Fibreboard (NY, NY location), Owens Corning (Syracuse location).
History and Information about the Carrier Corporation
In 1902, Willis Carrier completed work on the first modern air conditioning system. He began his company just over a decade later in 1915, headquartered in Farmington, CT. The innovative product was supported by the establishment of a strong manufacturing base, allowing Carrier to mass market his technology. This brought massive changes in people's behavior during warmer months, and even helped create housing markets in areas that were thought to be too hot to develop on a large scale. Today, Carrier is among the largest producers of Heating, Ventilation, and Air Conditioning (HVAC) systems in the world.
Use of Asbestos at Syracuse Carrier Plants
Carrier had many buildings in Syracuse, including plants in East Syracuse and neighboring Dewitt, NY. Asbestos was used in equipment found in these plants, mainly in areas of excessive heat.
A number of these Carrier plants were built along a stretch of Thompson Road, and were huge factory buildings that specialized in producing specific Carrier products. These were referred to as the TR buildings. TR 1 was responsible for manufacturing large chillers intended for use in skyscrapers and other massive structures. TR 2, located adjacent to Carrier Circle, built replacement components for Carrier products.
At Carrier Circle, TR 3 manufactured Carrier's smaller compressors. In total, Carrier's manufacturing presence on Thompson Road was comprised of over 20 separate buildings. There were also other plants owned by Carrier in the area, known as the Carlisle Compressor (CC) plants, which made compressor units for home central air conditioning.
Both the TR and CC buildings, most of which covered an area large enough to hold several football fields, were divided into several open workspaces. Bays for machining and metal working were typically placed on one side of the plants, and across a divider from these were the assembly bays, where components fabricated in the machining areas became finished products. Another important area in these buildings were the laboratory spaces, which were used for testing sensitive equipment, engineering, and Research & Development.
The Syracuse Carrier buildings also had areas devoted to storage, maintenance, and housing and operating boilers. Workers were most often stationed at specific sites, but many were assigned to several different plants over the course of their careers.
Workers in these plants were exposed to asbestos dust. Boilers, large vessels that create hot water and steam for use around the plant, were insulated with asbestos, and often lined within with asbestos refractory. The boilers were attached to a network of pipes that were insulated with asbestos. These boilers and pipes were connected to pumps, valves, and other machines using asbestos gaskets to create seals.
Gaskets were also an essential component of the many pumps, valves, and gauges used to move and monitor fluids within the plant. These gaskets often had to be cut to size from large sheets of asbestos, which would release fibers into the air. The old gaskets needed to be wire brushed and scraped. At this point, the wear from the heat and moisture had made these gaskets brittle, so they would crumble to dust as they were removed and replaced. Pumps and valves also used asbestos patches.
The machining and assembly areas at Carrier's Syracuse plants were another common site of asbestos exposure. Brakes often used asbestos as a friction material for brake pads, which would wear down and create dust through regular use. Machines that were at risk of overheating used asbestos as insulation. Welders would often use asbestos heat shields and gloves made from heavy-duty asbestos cloth. Grinding and polishing wheels were commonly made using asbestos as an abrasive material.
Construction projects undertaken at Carrier's Syracuse locations were very dangerous for workers and employees of contractors. Asbestos is hazardous because it is friable, meaning it easily crumbles to dust. This dust contaminates the air, and is breathed or ingested by employees. Unlike most common particles in the air, the body is unable to remove asbestos dust. Instead, asbestos particles remain permanently lodged in the lining of the lungs, and the body forms a fibrous mass. This process can lead to mesothelioma, typically forming between ten and sixty years after the initial exposure. Construction and building materials that contained asbestos included insulation, tiles, roofing shingles, drywall, fireproofing spray, and joint compound.
Asbestos doesn't only affect workers who were exposed on the job. Many people who had family members that were employed at Carrier develop mesothelioma due to what's known as "take-home" asbestos exposure. When workers would return home for the day, they were often covered in millions of microscopic asbestos fibers clinging to their hair, skin, clothing, and shoes. When they showered or removed their clothes, these dust particles would shake loose and contaminate the air of their homes. Asbestos is dangerous in any amount; there is no safe level of exposure.
Cases of mesothelioma have been shown to come from a single asbestos exposure. Because of take-home asbestos, many people who lived with Carrier employees but never worked at Carrier have developed mesothelioma.
Carrier Manufactured Asbestos Products
Carrier did not just use asbestos at its plants; the company made and sold its own asbestos products as well. Under the brand name Bryant, Carrier produced a line of boilers for use in residential homes that used asbestos gaskets and insulation. Carrier's Carlisle brand compressors also used asbestos gaskets. The ductwork for Carrier's systems was often sealed with asbestos tape, and Carrier produced HVAC systems that incorporated asbestos gaskets. Not only did these products affect Carrier's customers, but it provided yet another route by which workers at Carrier in Syracuse were exposed to asbestos at their worksites.
Mesothelioma Should Have Been Prevented
Asbestos was known by the asbestos industry to be dangerous since the 1920s, and remains the sole known cause of mesothelioma. Asbestos was used in products that were sold without warnings or safety instructions. People suffering from mesothelioma have a legal right to compensation.
The law limits the time in which asbestos victims may file a lawsuit, making it important to seek out an attorney as soon as possible following a diagnosis. It is vital for people diagnosed with mesothelioma to hire attorneys that have a proven track record against the asbestos industry. The attorneys at Belluck & Fox, LLP have won over $1 billion from companies that exposed millions to their asbestos products.
Settlements obtained by our Belluck & Fox, LLP can help you and your families cover the high costs associated with battling mesothelioma. We have represented Carrier workers and received large settlements from the asbestos companies that sold asbestos to Carrier.
Belluck & Fox, LLP mesothelioma lawyers understand the needs of mesothelioma patients. We can make accommodations to address your specific needs, and offer in-home meetings. Our firm will not refer you to outside lawyers, and will handle all of the work on your case ourselves. There is no financial risk to our clients; we only take a fee if we recover money for you and your family. Visit our New York and Rochester locations now. Our offices can be reached at 1-845-684-4001 or through our online contact form.
Carrier Corporation
6304 Carrier Pkwy,
East Syracuse, NY 13057


Associated Occupations
Other Nearby Companies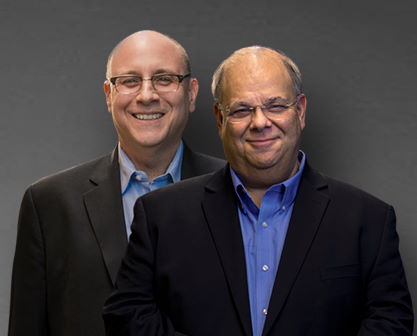 We put clients first. If you have been diagnosed with mesothelioma or lung cancer, we are here to help.
Call (877) 412-7449