Alcan
Did you work at Alcan? Diagnosed with Mesothelioma or Lung Cancer?
You may be entitled to receive compensation. Mesothelioma and lung cancer victims & their families have been awarded over $1 million+ from easy access to funds. Call us today to apply.
Over the past 20 years, we've helped 1,000s of families claim the compensation they deserve with no upfront costs to them.
Alcan was a Canadian aluminum company that at one point was the second-largest aluminum producer in the world.
Alcan was originally conceived to manage the Canadian operations of American aluminum manufacturer ALCOA, but became a separate entity that owned and managed ore mines, smelters, and factories in a number of countries across the globe.
In the mid-1960s, the company purchased a plant in Oswego, New York that was focused mainly on producing thin sheets of aluminum for use in cans.
This asbestos occupation plant, which employed nearly 1,000 people at its height, used asbestos products and equipment that put its workers at risk of developing mesothelioma.
Mesothelioma is an aggressive cancer that is only caused by asbestos. The companies that manufactured and sold asbestos products to Alcan were aware that asbestos exposure causes cancer since at least the 1920s, but failed to warn Alcan's workers of the dangers of asbestos.
Belluck & Fox, LLP attorneys have represented clients who worked at Alcan in Oswego, including a furnace worker who won significant compensation.
We have documents in our library showing where asbestos was used at the plant, including maps of the property, invoices for asbestos products, and prior testimony from former Alcan workers.
Our firm has secured over $600 million dollars in settlements from asbestos companies, and can help you and your family get compensation for medical bills and other expenses.
Corporate History
Alcan began in 1902 as the Northern Aluminum Company, which was the Canadian branch of American aluminum manufacturing giant ALCOA. The company grew steadily as part of ALCOA as demand for aluminum increased. Alcan was eventually spun off into its own entity.
The company faced struggles with the onset of the Great Depression, but recovered when World War II reinvigorated the worldwide market for aluminum. Following the end of the war, aluminum – once relatively rare – had become one of the most commonly used metals for manufacturing. With demand for aluminum at a historical high and climbing, Alcan's business thrived.
The company grew a strong international presence, maintaining operations in the United States, Australia, and other nations around the world.
In 2007, Alcan was bought by aluminum company Rio Tinto, and the companies adopted the name Rio Tinto Alcan. The former site of Alcan in Oswego is now owned and operated by Novelis, a competing aluminum company.
Use of Asbestos at Alcan Oswego, New York
Originally opened 1963, the Oswego aluminum plant was purchased by Alcan in 1965. The 23-acre facility was located just off Country Route 1A in Scriba, a short distance to the east of the city of Oswego. Asbestos was used in equipment and materials at this plant.
The plant was not designed for smelting aluminum from ore; rather, its purpose was to recycle aluminum and roll the resultant product into plate and sheet aluminum.
Aluminum and alloy scrap was fed into large furnaces and heated until molten, then annealed and set into ingots.
Asbestos refractory was used to line the large furnaces used to melt this metal, as well as the crucibles used to transport and pour the molten aluminum. Vessels for annealing were also lined with asbestos.
When the metal solidified, it was then transferred to the hot mill, the rolling mill, or the plate mill, which were areas dedicated to the different rolling techniques used to process aluminum into plate and sheet. Soaking pits in the hot mill, used to bring aluminum to a uniform temperature for even rolling, were lined with asbestos refractory material.
Mechanical equipment, including rollers and grinders, used asbestos brake pads, and often contained wiring insulated with asbestos material. The machines used for hot rolling were insulated with asbestos, including asbestos roll covers.
Boiler rooms used significant amounts of asbestos prior to the 1990s, and were a frequent site of asbestos exposure at the Oswego Alcan plant.
Boilers generate heat, hot water, steam, and energy used in the plant.
Asbestos gaskets were used to create seals between boilers and their attached equipment, such as
Soot blowers
Gauges
Pipes
Typically, these gaskets were cut or punched as-needed from asbestos sheets, releasing asbestos fibers. Packing – braided asbestos rope – was also used to create seals in pumps and valves. The packing was cut to length on-site, and needed to be removed with special hooks when maintenance was required; both processes released asbestos dust into the air.
Asbestos insulation was used on the surfaces of pipes, boilers, tanks, pumps, valves, and other metal heating equipment. This insulation would have to be scraped and removed during maintenance, which resulted in asbestos dust being released.
When the asbestos was reapplied, it often came as powder that needed to be mixed with water and applied like cement. This powder would be disturbed as water was poured into it, which contaminated the air.
Other buildings in the plant include storage, shipping, maintenance, and the electrical department. These areas, while not directly involved in the production and processing of aluminum, were still sites of asbestos exposure.
Many building materials used in the Alcan factory were made from asbestos, including sheet rock, insulation, tile, shingles, and fireproofing spray. This made construction projects especially hazardous. Demolition of asbestos materials could contaminate an entire plant with loose asbestos dust.
Often lacking direct contact with the materials at the plant, families of Alcan workers were exposed through what is known as take-home exposure. This kind of exposure occurred when workers returned home with asbestos clinging to their hair, clothing, shoes, and skin.  When they would remove or wash their clothing, the fibers that had settled became airborne in their homes, and many spouses and children of workers have become ill because the workers unknowingly were bringing home asbestos.
Patients Diagnosed with Mesothelioma Need Belluck & Fox, LLP
If you have been diagnosed with mesothelioma, your illness has been caused by exposure to asbestos. The companies that exposed you to asbestos are at fault for causing you to develop the disease.
For decades, the asbestos industry hid the dangers of asbestos from workers. To this day, asbestos remains responsible for thousands of deaths every year. It is the only known cause of mesothelioma, and can cause lung cancer, asbestosis, and other serious conditions.
The asbestos companies understood these dangers since at least the 1920s, but sold their products without warnings or safety instructions. Former employees of Alcan who have been diagnosed with mesothelioma have the right to seek compensation from the companies that harmed them.
Mesothelioma patients should choose attorneys who are highly experienced with asbestos cases. If you worked at Alcan in Oswego, it can also make a major difference in the outcome of your mesothelioma case to choose attorneys that are familiar with the site.
At Belluck & Fox, LLP, our staff of mesothelioma lawyers has won $600 million for our clients, including workers who were employed at Alcan.
We understand how people were exposed to asbestos at the plant, and know what companies sold asbestos products to Alcan. Because our attorneys have successfully represented former Alcan workers, we already have documents and evidence linking mesothelioma victims who worked at the site to specific asbestos companies in New York, which is beneficial to prosecuting the case.
Belluck & Fox, LLP New York Mesothelioma attorneys are able to meet with you in your home, and will not refer your claim to another law firm. Our staff will handle your case individually, never as a large class-action suit.
We also offer our services at absolutely no financial risk to our clients; we only receive payment if we recover money for you and your family. Visit our attorneys in New York and Albany offices.  Our offices can be reached at 1-845-684-4001 or through our online contact form.
Associated Occupations
Other Asbestos Companies in New York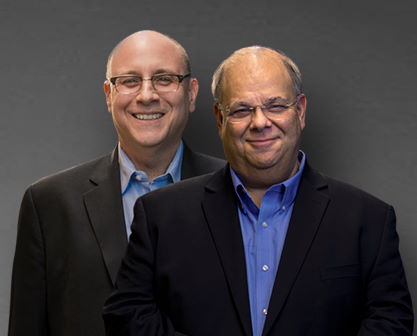 We put clients first. If you have been diagnosed with mesothelioma or lung cancer, we are here to help.
Call (877) 412-7449