Dunkirk Radiator Corporation
Did you work at Dunkirk Radiator Corporation? Diagnosed with Mesothelioma or Lung Cancer?
You may be entitled to receive compensation. Mesothelioma and lung cancer victims & their families have been awarded over $1 million+ from easy access to funds. Call us today to apply.
Over the past 20 years, we've helped 1,000s of families claim the compensation they deserve with no upfront costs to them.
The Dunkirk Radiator Corporation of Dunkirk, New York, is a former manufacturer of boilers and radiators. Dunkirk merged with radiator maker The Utica Companies of Utica, New York, in 1999 to form ECR International, creating the third-largest boiler company in North America.
History of Dunkirk Radiator
In 1928, Earle C. Reed jointly founded the Dunkirk and Utica companies. The two companies shared products but sold to different markets.
Dunkirk Radiator manufactured radiators and boilers until the 1940s, when it shifted production to armaments in support of the U.S. war effort, becoming the largest U.S. producer of land mines, bomb noses, and hand grenades. After the war, the company went back to making boilers and heater systems.
In its early years, the Dunkirk manufacturing facility, under the control of Dunkirk Radiator Corporation, was charged with making cast-iron boilers and radiators. In the 1950s, Dunkirk added a new facility (formerly the Sanitary Receiver Co.) to make sheet metal products.The company also expanded its boiler offerings with the purchase of two boiler makers—the Massachusetts-based Ultimate Engineering and the Pennsylvania-based Pennco, Inc.—in 1992 and 1998, respectively.
In 1999, Dunkirk Radiator merged with The Utica Companies to form ECR International, Inc. The new company, named for founder Earle C. Reed, is a complete HVAC equipment manufacturer, with holdings in the air-conditioning, domestic hot water heating, and furnace markets.
ECR invested $14 million in renovations to the Dunkirk and Utica facilities in 2008. Improvements to the Dunkirk facility included a new 25,000-square-foot stamping plant and upgraded manufacturing equipment. The plant, located on Middle Road in Dunkirk, makes HVAC equipment including boilers, water heaters, hydronic system controls, and furnaces. In December 2015, ECR was bought by BDR Thermea.
ECR employs more than 300 people in Central and Western New York.
Dunkirk Radiator and Asbestos Exposure
Asbestos-containing materials were used in the radiators, and boilers made by Dunkirk. Dunkirk workers may have also been exposed to asbestos while mixing refractory cement that was used inside boilers as well as the asbestos cement used on the outside. In addition, Dunkirk workers may have been exposed while working on asbestos-containing components such as gaskets, valves, pumps, brakes, and packing. Equipment in the plant such as cupolas, cranes, pumps and valves, used these asbestos components.
Even those who did not work directly with asbestos materials at Dunkirk Radiator facilities may have been exposed to asbestos dust in the air at the manufacturing plants.
We have previously represented workers at the Dunkirk plant with mesothelioma.
Belluck & Fox, LLP Represents Former Dunkirk Workers with Mesothelioma
Anyone who worked directly at the Dunkirk factories may have been exposed to asbestos.If you or a loved one worked at Dunkirk and have now been diagnosed with mesothelioma, lung cancer, asbestosis, or another asbestos disease, the nationally known mesothelioma attorneys at Belluck & Fox, LLP are here to help. If you worked with Dunkirk or used their asbestos products as a plumber or HVAC worker, we can help you.
Our knowledgeable attorneys are very familiar with Dunkirk products and facilities. We know where asbestos was used and which New York companies supplied the asbestos materials. Let our team help you build a solid claim for maximum financial compensation.
To learn more, schedule a free case review with our Belluck & Fox attorneys today. We have locations at Albany, Rochester, NYC and Woodstock.
Sources:
Associated Occupations
Other Nearby Companies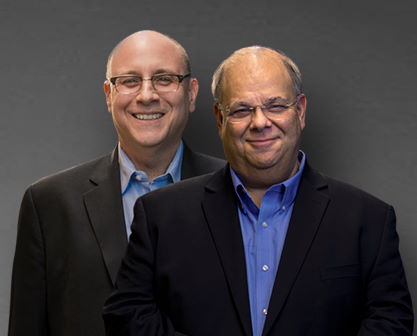 We put clients first. If you have been diagnosed with mesothelioma or lung cancer, we are here to help.
Call (877) 412-7449