American Standard American Radiator Company
Did you work at American Standard American Radiator Company? Diagnosed with Mesothelioma or Lung Cancer?
You may be entitled to receive compensation. Mesothelioma and lung cancer victims & their families have been awarded over $1 million+ from easy access to funds. Call us today to apply.
Over the past 20 years, we've helped 1,000s of families claim the compensation they deserve with no upfront costs to them.
American Standard Brands is a major manufacturer of bathroom and kitchen products. It emerged from the breakup of American Standard Companies, which originally consisted of three separate businesses that made plumbing fixtures, HVAC systems and automotive braking systems.
The American Standard Companies had grown out of a 1929 merger between plumbing manufacturer Standard Sanitary Manufacturing Company and radiator maker American Radiator Company.
Early Years of American Standard
American Standard predecessor Standard Sanitary Manufacturing Company was founded in 1875. Standard Sanitary pioneered such plumbing improvements as combination faucets, one-piece toilets and built-in tubs. The company merged with several small plumbing manufacturers around the turn of the century, and by 1929, it had become the largest producer of bathroom fixtures in the world.
Meanwhile, American Radiator Company's beginnings date back to 1886 when the Michigan Radiator & Iron Company of Detroit was formed by Clarence Mott Woolley. The company manufactured radiators made of cast iron rather than more expensive steel. The business was successful and merged with the Detroit Radiator Company and the Pierce Steam Heating Company to form American Radiator Company in 1892.
American Radiator expanded into Europe in the early 20th Century. Successful both in the U.S. and in Europe, the company attracted the attention of J.P. Morgan, who helped it combine most of the U.S. radiator manufactories.
In 1929, American Radiator merged with Standard Sanitary Manufacturing Company to form the American Radiator and Standard Sanitary Corporation, which changed its name to American Standard in 1967.
The American Standard building in Manhattan, also known as the American Radiator building, was built in 1924. The famous skyscraper was once an office building and is now a hotel and popular New York City landmark.
Later Years of American Standard
In 2007, American Standard Companies broke up its three divisions: bath and kitchen, air-conditioning systems, and vehicle control systems. American Standard Americas, Crane Plumbing, and Eljer merged in 2008 to form bathroom and plumbing products maker American Standard Brands. American Standard's air-conditioning business was retained, and its name changed to Trane.
Meanwhile American Standard's vehicle control systems business was spun off as a publicly traded, independent company known as WABCO (short for Westinghouse Air Brake Company).
Then in 2008, industrial firm Ingersoll Rand acquired Trane. And in 2013, American Standard Brands was bought by a global building products firm, the LIXIL Corporation.
Asbestos Exposure and American Standard Products
Throughout its long history, American Standard and American Radiator Company, as well as its divisions, manufactured products that contained asbestos. In New York, the American Radiator Company had a large Factory Complex on Elmwood Avenue in Buffalo, which is now listed on the National Register of Historic Places.
The complex at one time housed the company's Institute of Thermal Research, the Equipment Plant, the Malleable Foundry and the Pierce Plant. Also in Buffalo, the company had its Bond Plant on Rano Street, its Standard Plant Warehouse on Roseville Street, its Standard Plant on Larkin Street, and a plant on Austin Street in the former Buffalo Smelting Works Building. American Standard also had a plant on River Road in Tonawanda, which it took over from the Tonawanda Iron & Steel Company.
In plants across the United States, workers may have been exposed to asbestos as they manufactured boilers, radiators, HVAC systems, auto and railroad braking systems, and other products.
For example, a catalog on radiators and boilers produced by American Radiator Company in 1910 boasted "we recommend that all Boilers be thoroughly protected by a substantial covering of asbestos," and it touted the use of asbestos gaskets, asbestos cement, asbestos pipe coverings, and air cell pipe covering made from asbestos paper in its boilers. A 1956 catalog for Kewanee Boiler, a former division of American Standard that is now defunct, stated that its boilers used asbestos rope gaskets.
HVAC systems also incorporated asbestos materials. For example, a 1966 Trane Reciprocating Refrigeration Manual explains that its water and steam pipes were insulated with air cell asbestos paper. Ingersoll Rand, which now owns the Trane brand, has faced its own asbestos-related lawsuits over the production of pumps and compressors that used asbestos-containing gaskets, packings and other products.
American Standard may also have been responsible for exposing workers to asbestos through its railroad braking and automotive brake systems business. In fact, WABCO, which was formerly American Standard's vehicle control systems business, continues to warn those who service its brake systems that some brake linings contain asbestos.
(Although it is common knowledge that asbestos poses serious health risks to workers exposed to it, asbestos companies have fought hard to block a complete ban on its use in the United States. Therefore, it is still found in dozens of products manufactured today.)
Belluck & Fox, LLP Represents Those Affected by American Standard Asbestos Exposure
Former workers at American Standard plants may have been exposed to asbestos in a number of ways. The experienced mesothelioma lawyers at Belluck & Fox, LLP represent workers who worked for companies that exposed them to asbestos and the serious health risks associated with it.
If you or a loved one worked for American Standard or any of its subsidiaries and has been diagnosed with mesothelioma, Lung cancer caused by asbestos symptoms, or asbestosis diagnosis, contact Belluck & Fox, LLP today to find out how we can help. Visit our Woodstock and New York office locations today.
Schedule a free case review with an experienced asbestos attorney by calling or filling out our online form.
Sources:

Litigation Depot: American Standard Companies
Ingersoll Rand Completes Acquisition of Trane
The Ideal fitter: American radiators & Ideal boilers
Domino Sugar
Chevrolet North Tarrytown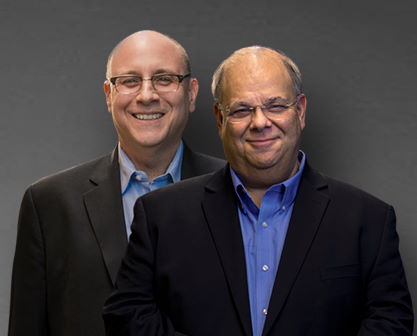 We put clients first. If you have been diagnosed with mesothelioma or lung cancer, we are here to help.
Call (877) 412-7449