Anchor Packing Company
Did you work at Anchor Packing Company? Diagnosed with Mesothelioma or Lung Cancer?
You may be entitled to receive compensation. Mesothelioma and lung cancer victims & their families have been awarded over $1 million+ from easy access to funds. Call us today to apply.
Over the past 20 years, we've helped 1,000s of families claim the compensation they deserve with no upfront costs to them.
Anchor Packing Company produced packing, gaskets and other products that contained the dangerous carcinogen asbestos. Although the company knew of the health risks asbestos posed, it failed to warn workers, thus exposing them to serious and life-threatening diseases.
At Belluck & Fox, our nationally recognized New York mesothelioma lawyers have extensive experience fighting for the rights of workers who are coping with asbestos disease and families who have lost loved ones due to illnesses that could have been prevented. We believe that asbestos companies should be held responsible for the irreversible harm they have caused.
Our dedicated legal team has secured almost $1 billion for victims of asbestos disease and their families, and we stand ready to fight for you.
Contact us today to set up a free consultation with one of the partners in our firm. We do not charge any fees upfront to begin work on asbestos claims, and we only collect payment if we secure compensation for our clients.
Anchor Packing Company Asbestos Products
The Anchor Packing Company manufactured and distributed a variety of sealing products that contained asbestos. Workers may have been exposed to asbestos while working with the following asbestos products:
Packings produced between 1908 and 1984
Sheet packing
Braided packings
U-packings, cups and flanges
VY-Flex ring and spiral packing
Asbestos cloth, mitts and gloves
Asbestos rope, wick and cords
Asbestos tape
Gaskets and gasket sheets
Under intense pressure and high heat, packing and gaskets become hard, dried out and friable. Workers would use a special tool to remove asbestos packing, which released asbestos dust into the air as the material was being pulled out. Old asbestos gaskets would be removed with a putty knife, with workers scraping off residue using a wire brush, also releasing asbestos fibers into the air.
When inhaled, this dust could lodge in the chest cavity, eventually causing serious lung diseases such as mesothelioma, asbestos lung cancer and asbestosis diagnosis. Many of these asbestos diseases do not develop until decades after initial exposure, so former workers are still being diagnosed today.
Who Was Affected by Anchor Packing Company Asbestos Products?
Anyone who worked directly with Anchor Packing's asbestos products may have been exposed to the deadly material. When asbestos packing and gaskets were being installed, maintained or removed, anyone in the vicinity could have inhaled the airborne fibers.
Asbestos packing was commonly used in naval shipyards and industrial settings. Asbestos gaskets and packing were also used on pipes and machinery in power plants, chemical plants and refineries.
Boilermen, steamfitters or others who were employed in trades that used products or parts able to withstand high-temperature, including boilers, furnaces or steam traps, were at high risk of exposure. Sailors and civilians who conducted work aboard naval ships or in shipyards also faced an increased risk of asbestos exposure.
History of Anchor Packing Company
The Anchor Packing Company was originally established in Canada in 1909, with an American division located in Philadelphia. The company's products included seals, hydraulic packing, rings, gaskets and soft packing.
The company started its manufacturing lines in 1917 and moved to Montreal in 1921 to expand its operations. During 1939 to 1945, the company grew even further to meet the wartime demand for its products.
Anchor Packing became a subsidiary of Garlock Sealing Technologies in 1987 and discontinued operations in 1993.
Please see our Garlock page for further information on the Garlock Bankruptcy Trust.
We Stand Strong for Workers Who Have Been Diagnosed with Asbestos Diseases
The New York City respected asbestos attorneys at Belluck & Fox, LLP have extensive knowledge of Anchor Packing Company and Garlock Sealing Technologies. If you or a loved one has been diagnosed with mesothelioma, lung cancer or asbestosis, contact us today to discuss your legal right to compensation for:
Medical expenses, including the costs of surgery, chemotherapy, radiation, hospitalization, and in-home care
Lost income, including reduced earning capacity of you were forced to quit your job due to your illness
Pain and suffering, which can account for the physical and emotional toll your illness has taken on you and your family
If you have lost a loved one due to occupational exposure to asbestos, we can help your family file a wrongful death claim to cover the financial losses you have suffered and demand justice on behalf of your loved one.
Schedule a free consultation with our highly respected legal team today. We do all the legwork to handle your asbestos claim, so you can focus on what's important ─ your health and your family.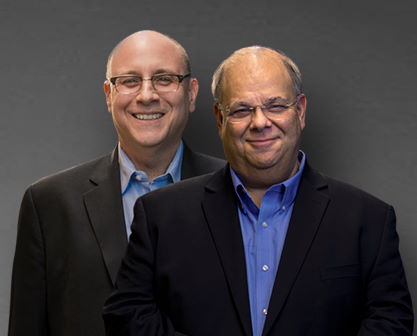 We put clients first. If you have been diagnosed with mesothelioma or lung cancer, we are here to help.
Call (877) 412-7449