3M
Did you work at 3M? Diagnosed with Mesothelioma or Lung Cancer?
You may be entitled to receive compensation. Mesothelioma and lung cancer victims & their families have been awarded over $1 million+ from easy access to funds. Call us today to apply.
Over the past 20 years, we've helped 1,000s of families claim the compensation they deserve with no upfront costs to them.
Today, 3M is a household name, most commonly known for its Scotch tapes, Scotchgard-brand products, and Post-It Notes. However, founders William A. McGonagle, John Dwan, Hermon W. Cable, Henry S. Bryan, and J. Danley Budd originally had a vision for mining corundum, an aluminum oxide mineral that could be used as an abrasive.
When the company was founded in 1902, it was called the Minnesota Mining and Manufacturing Co. And although the corundum mine did not prove to be big business, the 3M company went on to create a broad range of products.
Today, 3M employs a team of thousands of scientists and researchers, produces 60,000 products, and operates in 70 countries around the world. It is based in St. Paul, Minnesota.
Among the many products created by the 3M company are respirator masks that workers use to protect themselves from asbestos. Unfortunately, some of these respirator masks failed to protect workers from exposure since those are products containing asbestos, leading to unsafe inhalation of asbestos fibers.
Now, years later, workers who relied on these masks for protection are being diagnosed with malignant mesothelioma, asbestos lung cancer, asbestosis diagnosis, and other asbestos-related diseases.
At Belluck & Fox, our nationally recognized asbestos attorneys have extensive experience fighting for families and workers exposed to asbestos who have been harmed by asbestos exposure.
We are proud to have secured more than $1 billion so far for asbestos victims and their families. Now, we are ready to help you.
Contact us today to set up a free consultation, where we will review your claim and discuss all your legal options. Our New York law firm does not charge any legal fees upfront to begin work on asbestos claims, and we do not get paid unless and until we secure compensation for you.
3M Respirator Masks and Asbestos Exposure
When the federal government began to recognize the dangers of asbestos exposure in the 1970s, it took steps to try to protect workers and warn them of the danger. Protective clothing and respiratory gear such as masks are now mandated by Occupational Safety and Health Administration (OSHA) regulations.
Even before the U.S. began implementing regulations, companies such as 3M knew workers needed protections from dangerous toxins in the air at asbestos companies in New York. However, 3M produced two types of masks that failed to protect workers from asbestos and failed to warn them of that fact:
3M 8710 disposable respirator mask
3M 8500 dust mask
The company knew these masks were not fit to filter out microscopic asbestos fibers, yet they failed to warn workers until it was too late.
More than 300,000 asbestos lawsuits have been filed against 3M, with millions of dollars so far awarded to victims.
Our N.Y. Asbestos Attorneys Fight for Workers Exposed to Asbestos Who Weren't Protected
If you or a loved one has been diagnosed with mesothelioma or another asbestos disease after using a 3M mask to protect against exposure, you need to contact our experienced mesothelioma lawyers today.
You cannot afford to negotiate with 3M on your own. Mesothelioma, lung cancer, and asbestosis are extremely serious and costly diseases. Yet at one point, 3M admitted that its average settlement value was less than $1,000.
Our dedicated asbestos attorneys will review your work history and medical records to build a strong claim for maximum compensation. We may demand compensation for:
Your current and future medical bills
Loss of income, including reduced earning capacity
Physical and emotional pain and suffering
Funeral and burial expenses if you lost a loved one to asbestos disease
Contact us now to set up a free consultation. One of the partners in our law firm will get back with you personally within 24 hours to discuss your options for a 3M asbestos lawsuit. You can also visit us at Albany, Rochester, New York and Woodstock.
Sources: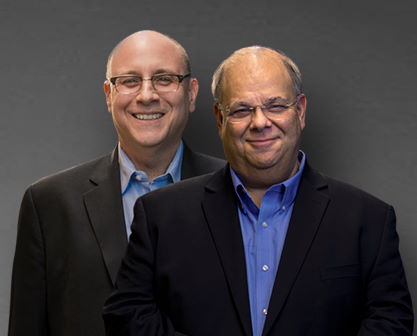 We put clients first. If you have been diagnosed with mesothelioma or lung cancer, we are here to help.
Call (877) 412-7449