BASF in Rensselaer
Did you work at BASF in Rensselaer? Diagnosed with Mesothelioma or Lung Cancer?
You may be entitled to receive compensation. Mesothelioma and lung cancer victims & their families have been awarded over $1 million+ from easy access to funds. Call us today to apply.
Over the past 20 years, we've helped 1,000s of families claim the compensation they deserve with no upfront costs to them.
The BASF plant in Rensselaer, New York, manufactured dyes from 1978 until its closure in 2000. The facility was demolished in 2010, and BASF has agreed to pay for cleanup of the site, which is contaminated with a number of pollutants.
Asbestos abatement was performed at the closed Rensselaer BASF facility due to the presence of asbestos-containing materials. The plant has also been listed in asbestos trusts due to using certain known asbestos products.
Asbestos use at BASF may have led to former workers developing diseases such as mesothelioma, lung cancer and asbestosis. Workers diagnosed with these diseases may be able to obtain compensation from asbestos trust funds and through lawsuits against the companies responsible for their asbestos exposure.
Belluck & Fox has more than two decades of experience taking on the biggest asbestos companies and winning maximum compensation for our clients. We have represented BASF workers who have been diagnosed with asbestos diseases, and we have extensive knowledge of asbestos exposure at the plant in New York.
If you worked at BASF in Rensselaer and have been diagnosed with mesothelioma, we can help. For a free case review, call or contact us online today.
Asbestos Equipment at BASF Rensselaer
BASF used asbestos-containing Combustion Engineering (CE) boilers, according to documents from the Combustion Engineering Asbestos Personal Injury Trust. The trust was established as part of CE's bankruptcy reorganization plan that took effect in 2006.
The bankruptcy was driven by the large number of asbestos claims against the asbestos company. CE placed $1.43 billion into the trust to compensate workers who developed an asbestos disease after working with CE boilers and other CE asbestos products.
At BASF's Rensselaer plant, CE boilers were used to heat the facility and provide hot water and power for factory processes. These boilers were insulated with asbestos materials, including refractory materials that lined the inside of the boilers and insulation wrapped around the outside of the boilers.
Workers such as boiler tenders, pipefitters, plumbers, laborers and mechanics who cleaned, maintained and repaired these boilers were exposed to asbestos dust, and their work could also have exposed other plant workers.
CE boilers connected to a network of pipes, pumps and valves that were insulated with asbestos and also contained asbestos gaskets and packing. Routine work on this equipment — such as removing and replacing pipe insulation, scraping off worn out gaskets and packing, and cutting new gaskets and packing prior to installation — created a risk of asbestos exposure.
Other equipment used in the industrial production of dyes at BASF Rensselaer may also have utilized asbestos components, including:
Filter presses
Filter cloth
Air dryers
Mills
Crushers
Blenders
Kneaders
If you worked at BASF in Rensselaer and were diagnosed with mesothelioma, Belluck & Fox can help you seek compensation from the companies that failed to warn you of the dangers of asbestos exposure. Get help now.
Asbestos Building Materials at BASF Rensselaer
After the BASF plant in Rensselaer closed, it stood vacant for years before site remediation began. At least two companies were contracted for asbestos abatement and removal at the site. Although the companies do not specify which asbestos-containing materials were encountered at the former BASF facility, asbestos building supplies were commonly used pre-1990s and include products such as:
Cement
Fireproofing
Thermal insulation
Electrical components and insulation
Plasters
Roofing products
Flooring products
Wallboard
Paints
Spackling and patching compounds
Asbestos-containing building products were disturbed during construction, renovation and repair projects at BASF, and asbestos dust created an exposure risk for all workers in the New York area. Learn more about occupational asbestos exposure.
History of BASF Rensselaer
When it closed in 2000, the facility where BASF manufactured dyestuff had been in operation for more than 125 years. Its history stretches back to 1882, the year the Hudson River Aniline Color Works opened the plant in Rensselaer, which at the time was called the Village of Greenbush. The factory burned down in 1895 but was rebuilt on a larger scale, and dye production steadily increased.
Bayer took over ownership of the plant in 1913, but when the U.S. declared war with Germany in 1917, it was taken over by the federal government. Over the next few decades, the plant operated under several different names until 1978, when it was sold to BASF. BASF produced colors for paper, textile, leather, plastic and other products at the facility.
Faced with cheaper competition from foreign dye producers, BASF closed the Rensselaer plant in 2000. The company agreed with the New York Department of Environmental Conservation to pay approximately $41 million for site cleanup. The factory was demolished in 2010, and in 2011, BASF opened an environmental education classroom at the site. Rensselaer city officials approved a trash treatment plant for the site in 2018.
Legal Help for Asbestos Victims
The deadly legacy of asbestos continues to claim more than 10,000 American lives each year. While many asbestos products were phased out by the 1990s, the long latency period of asbestos disease means that workers who were exposed decades ago are just now being diagnosed with mesothelioma, lung cancer and asbestosis.
Nearly 1,000 New Yorkers die each year from asbestos disease, yet the material is still not banned in the U.S. Asbestos disease is entirely preventable, but companies failed to issue warnings to protect workers. Now, these same companies are being held liable by the workers whose lives they destroyed for the sake of profits.
Belluck & Fox has helped clients and their families recover more than $1 billion, and the law firm has gained national recognition for groundbreaking wins in mesothelioma cases. If you worked at BASF Rensselaer and were diagnosed with asbestos disease, don't trust your claim to a law firm with limited resources or little experience. Trust Belluck & Fox, a law firm with a proven track record of success against asbestos companies. To speak with one of our New York mesothelioma lawyers, please contact us today.
Sources: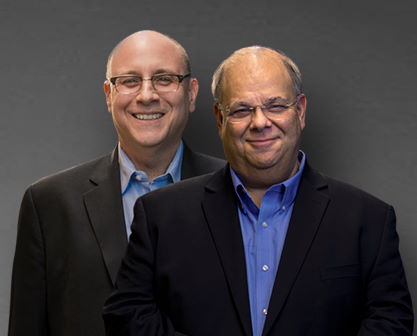 We put clients first. If you have been diagnosed with mesothelioma or lung cancer, we are here to help.
Call (877) 412-7449