Garlock Sealing Technologies
Did you work at Garlock Sealing Technologies? Diagnosed with Mesothelioma or Lung Cancer?
You may be entitled to receive compensation. Mesothelioma and lung cancer victims & their families have been awarded over $1 million+ from easy access to funds. Call us today to apply.
Over the past 20 years, we've helped 1,000s of families claim the compensation they deserve with no upfront costs to them.
Garlock Sealing Technologies, LLC, makes industrial fluid sealing and pipeline protection products. A subsidiary of EnPro Industries, Garlock operates 13 manufacturing facilities in North America, Europe, Asia, and Latin America. It is based in Palmyra, New York.
Garlock has been named in hundreds of thousands of lawsuits alleging that the company's sealing products exposed workers to asbestos and caused them to develop mesothelioma and other asbestos-related diseases. It filed for bankruptcy in 2010 and subsequently announced plans to establish a trust containing funds for the payment of future asbestos personal injury claims.
Belluck & Fox has secured compensation for workers who used Garlock gasket and packing materials and later developed mesothelioma, a devastating cancer whose only known cause is asbestos. In fact, our dedicated New York mesothelioma attorneys at Belluck & Fox, LLP have secured almost $1 billion for individuals and families who have been harmed by large corporations that failed to warn them of the dangers of asbestos exposure.
Belluck & Fox has also represented workers at Garlock's Palmyra, N.Y., plant. Workers at the plant used raw asbestos to make gaskets and packing.
Contact us for a free case review and learn about your legal rights today.
Garlock's Asbestos Legal Trouble
Although Garlock began to phase out asbestos products in the 1970s, the use of its asbestos products in preceding decades set the stage for asbestos lawsuits. Given the long latency period of mesothelioma, it is expected that asbestos claims will continue to be filed into the foreseeable future as more former workers are diagnosed with the cancer.
A 2010 company press release revealed that Garlock Sealing Technologies had processed more than 900,000 asbestos claims and paid more than $1.4 billion in settlements and judgments. In 2017, EnPro announced a plan to establish a $480 million bankruptcy trust to pay current and future asbestos claims against Garlock and its other subsidiaries.
Garlock Products and Asbestos Exposure
Garlock was a major supplier of asbestos gaskets and packing used in military and industrial applications.
A gasket is a thin piece of material that seals connections between metal surfaces such as a flange where two pipe sections meet, or the casings of pumps and valves. Garlock sold two popular types of asbestos gaskets: sheet gasket material out of which gaskets were cut to size and pre-cut gaskets that were ordered to size. Garlock asbestos gaskets combined asbestos fibers with fillers, elastomers, and curing agents. Gaskets — which are often used in high-temperature and corrosive environments — wear out over time and must be replaced. This is a dusty process.
Compression packing is a soft, pliant, rope-like material inserted into a stuffing box or gland in valves, pumps, and other equipment to seal fluids and control leakage. Garlock asbestos packing was made from asbestos yarn coated with materials like Teflon or graphite. Packing must be removed and replaced on a regular basis due to degradation from water, acids, solvents, gases, oil, and other chemicals it is used to help contain.
Under high heat and pressure, gaskets and packing become hard, dried, and friable. Workers used a special tool that looked like a corkscrew to remove Garlock asbestos packing, and asbestos dust was created as the material was pulled out. Worn out Garlock asbestos gaskets were also in a friable state when removed. Workers scraped off the old gasket with a putty knife and removed residue with a wire brush, producing asbestos dust in the process.
Breathable asbestos fibers were also generated during the installation of asbestos gaskets, which were cut from sheet material with shears or saws and hammered against a flange face.
As the asbestos claims against the asbestos company demonstrate, many workers were exposed to the deadly fibers in its products. Some of the workers most at risk for asbestos exposure from Garlock products include those employed at shipyards, factories, powerhouses, oil and gas refineries, and manufacturing plants.
History of Garlock Sealing Technologies
Garlock has roots dating back to 1886, when Olin J. Garlock introduced cotton duck and rubber packing rings for industrial steam engine piston rods. The technology would replace jute and rope packings as the industry standard and led to the Garlock Packing Company being established in Port Gibson, New York, in 1887. In 1889, the company relocated to Palmyra.
During the early 1900s, Garlock expanded its Palmyra facilities. In the 1920s, the company produced two new advances: automatic-sealing throttle packing for locomotive steam engines and one of the first synthetic rubber oil seals for rotating shaft equipment. By 1929, the Garlock Packing Company was the largest producer in the United States of mechanical packings, with 60,000 accounts, an international customer base, and annual profit of $684,000.
Over the ensuing decades, Garlock would continue to develop innovative sealing technologies, including the first molded rubber products for water, steam, and gas piping systems; specialized seals and diaphragms for the U.S. Navy World War II fleet; chemical-resistant gaskets; carbon fiber compressed gasketing; and in the late 1970s, the first asbestos-free gasketing and packing products. Some of these gaskets and packing contained asbestos.
Garlock today is the top manufacturer of industrial gaskets in the United States and provides more than 100,000 sealing solutions to a diverse range of industries such as chemical processing, power generation, hydrocarbon production, pulp and paper, food and beverage, and water and wastewater. The Garlock family of companies employs more than 2,000 workers and has assets in the $500 million to $1 billion range.
Belluck & Fox Is Here to Help Those Harmed by Garlock Products
If you've been diagnosed with mesothelioma, lung cancer, or asbestosis and worked with Garlock products in the past, speak with a dedicated asbestos attorney at Belluck & Fox, LLP to learn how we can help you and your family. We can meet in our New York office today.
Garlock Sealing Technologies
1666 Division St,
Palmyra, NY 14522

Other Asbestos Companies in New York
Garlock Sealing Technologies
Sources: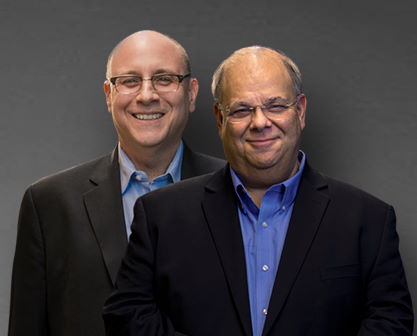 We put clients first. If you have been diagnosed with mesothelioma or lung cancer, we are here to help.
Call (877) 412-7449