Allied Signal
Did you work at Allied Signal? Diagnosed with Mesothelioma or Lung Cancer?
You may be entitled to receive compensation. Mesothelioma and lung cancer victims & their families have been awarded over $1 million+ from easy access to funds. Call us today to apply.
Over the past 20 years, we've helped 1,000s of families claim the compensation they deserve with no upfront costs to them.
Allied Signal was formed from the merger of Allied Corp. and The Signal Companies Inc. in 1985. Its roots date back to Allied Chemical & Dye Corporation, which was founded in 1920 through the partnership of five U.S. chemical companies.
Honeywell and Allied-Signal have been the subject of numerous lawsuits due to the use of asbestos in various operations. Allied-Signal predecessor Allied Chemical ran three chemical plants in Western New York where workers were exposed to the deadly carcinogen.
Allied Signal purchased Honeywell in 1999 and now operates under the Honeywell name. It is now an international corporate giant involved in a variety of industries, including:
Aerospace

Automotive

Industrial

Oil and gas
Subsidiaries North American Refractories Company and Bendix also made asbestos products that put factory workers and others who worked with the products at risk.
At Belluck & Fox, our knowledgeable New York mesothelioma lawyers have thoroughly documented asbestos exposure at Allied-Signal and its subsidiaries. We know how and where workers were exposed to asbestos in factories, as well as what products put tradespeople at risk after they went to market.
We have also seen what asbestos can do to families, who years after exposure are coping with devastating diagnoses of mesothelioma, lung cancer, asbestosis and other deadly diseases.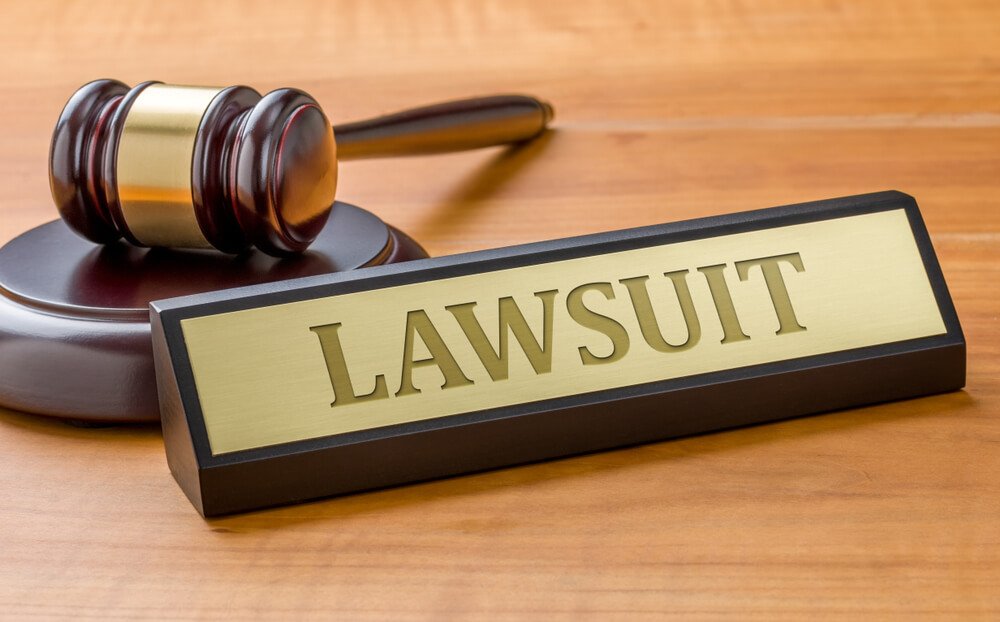 Our asbestos litigation firm focuses specifically on holding large corporations like Allied-Signal accountable for the harm they have caused workers and families.
Our nationally respected mesothelioma attorneys have secured almost $1 billion for asbestos victims and their families. Schedule a free consultation now to find out how we can help you.
Allied-Signal and Asbestos Exposure
Allied Signal and other companies knew about the dangers of asbestos exposure but continued to use the deadly material without warning workers.
People who worked in asbestos manufacturing facilities or with the company's asbestos-containing products may have inhaled dangerous fibers that stuck in their lungs, eventually causing mesothelioma and other life-threatening respiratory diseases.  
Honeywell continues to face lawsuits over Allied-Signal's use of asbestos. That's because asbestos diseases such as mesothelioma and lung cancer have a long latency period, meaning workers may not be diagnosed until decades after initial exposure. Many of the Allied Signal asbestos claims focus on:
Allied Chemical
One of the predecessors to Allied-Signal, Allied Chemical used asbestos in its factories and throughout its production processes. Asbestos could be found in Allied Chemical factory boiler rooms, furnaces and ovens, piping systems, pumps, valves, gaskets, ductwork, cement, bricks, insulation, and other refractory materials.
Former workers from the following New York Allied Chemical plants should contact Belluck & Fox if they are diagnosed with an asbestos disease:
Allied Chemical Buffalo Plant along the Buffalo River and Elk and Lee streets (1337 S. Park Ave., 229 Elk St., and 85 Lee St.)

Allied Chemical Solvay Plant on Willis Avenue south of Onondaga Lake

Allied Chemical Towanda Plant at 3875 River Road along the Niagara River
North American Refractories Company
North American Refractories Company (NARCO) was a subsidiary of Allied-Signal that made asbestos bricks, cement, and other products. NARCO established the North American Refractories Company Asbestos Personal Injury Settlement Trust on April 30, 2013, to pay for asbestos claims. The trust identified these New York job sites as places where workers may have been exposed to NARCO asbestos products:
A&P Tea Co. in Brockport

M.J. Kelly Co. at 234 Wythe Ave., Brooklyn

Sucrest Corp. at 112 Beard St., Brooklyn

Universal Metals in Brooklyn

General Motors Corp.

at 1001 E. Delavan Ave. in Buffalo

General William J. Donovan State Office Building at 125 Main St. in Buffalo

Kencroft Malleable Co. Inc. Kencroft Warehouse Div. at 373 Hertel Ave. in Buffalo

Mobil Oil Co. at 503 Elk St. in Buffalo

Republic Steel

Mason Dept. at 1175 S. Park Ave. in Buffalo

Samuel Greenfield Co. at 31 Stone St. in Buffalo

Cocker Saw Co. in Burt

Keil Charcoal Co. Inc., Retort Plant, in Dolgeville

Bethlehem Steel Corp. in Lackawanna
Reynolds Metals Co. on South Grasse River Road in Massena

United Fruit Trading Corp. at Pier #3, North River, New York City

Newton Falls Paper Co. in Newton Falls

Glenshaw Glass Co. in Orangeburg

Niagara Mohawk Power Corp. at 161 West Schuyler St. in Oswego

Niagara Power Co. in Oswego

Whitehaven Memorial Park at 210 Marsh Rd. in Pittsford

Windsor Building Supplies Co. on Rt. 7 North Rd. in Poughkeepsie

Castle-Hanson Corp. at 860 Maple St. in Rochester

Iola Power House at E. Henrietta Rd. in Rochester

Pfaudler Co. at 1000 West Ave. in Rochester

Pfaudler Permutit Corp. at 1000 West Ave. in Rochester

Rochester Gas & Electric at Mill Street Bee Bee Station in Rochester

Summerhay's Refractory Supplies Inc. at 620 Clinton Ave. in Rochester

Syracuse University Steam Station at 500 Taylor St. in Syracuse
International Paper Co. on Lake Shore Rd. in Ticonderoga

International Paper Co. at Ticonderga Mill #10 in Ticonderoga

Orange & Rockland Utilities at Lovett Station in Tomkins Cove

Peter Cooper Industries in Tonawanda

Oneida County Boiler Works at 611 Mortimer St. in Utica

Windsor Building Supplies Co. on Route 32 in Vails Gate

Harpur College in Vestal

Ainsbrooke Knitting in Warsaw

Watkins Salt Co. in Watkins Glen

U.S. Military Academy

at West Point
Bendix
An automotive and aerospace manufacturing company, Allied-Signal subsidiary Bendix made brake linings and other brake parts that contained asbestos. Bendix had a brake manufacturing complex in Green Island on Tibbits Avenue, which had originally begun operations in 1929 under the Marshall-Eclipse Division of the Asbestos Spinning and Weaving Company.
Workers at the Green Island factory faced a high risk of asbestos exposure throughout the manufacturing process. Mechanics and others who maintained, repaired, or replaced these asbestos brake parts were also put at risk of exposure.
In response to concerns about the dangers of asbestos, a manager at Bendix wrote in a 1966 letter: "If you have enjoyed a good life while working with asbestos products why not die from it?"
We Fight for People Who Have Been Harmed by Allied Signal
If you or a family member has been diagnosed with an asbestos disease after working for Allied-Signal or with its products, you need to speak with an experienced New York asbestos attorney as soon as possible.

At Belluck & Fox, our skilled legal team can help you demand the full compensation you deserve for the harm you have suffered.
Contact us now to set up a free consultation. A partner from our law firm will personally call you to discuss your case and go over your legal options.
Sources:
N.Y. Department of Environmental Conservation: Buffalo Color Brownfield Cleanup Program Site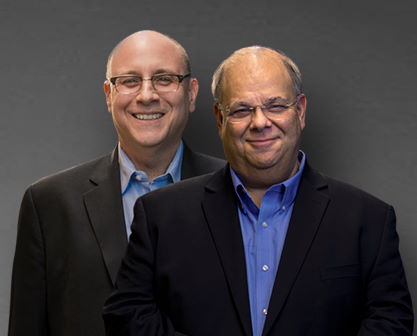 We put clients first. If you have been diagnosed with mesothelioma or lung cancer, we are here to help.
Call (877) 412-7449