Goulds Pump Plant
Did you work at Goulds Pump Plant? Diagnosed with Mesothelioma or Lung Cancer?
You may be entitled to receive compensation. Mesothelioma and lung cancer victims & their families have been awarded over $1 million+ from easy access to funds. Call us today to apply.
Over the past 20 years, we've helped 1,000s of families claim the compensation they deserve with no upfront costs to them.
Since the company's first all-metal pump was constructed in 1849, Goulds Pumps has been a leader in fluid transport technology. Founded in Seneca Falls, New York, the company – now a part of international conglomerate ITT Industries – has employed many people in the Finger Lakes area over the last 150 years as well as workers from both Western and Central New York.
Workers employed at the Seneca Falls Goulds Pumps facility prior to the 1980s were exposed to asbestos during the course of their routine duties. The Goulds Pumps plant, like many factories of the time, used asbestos equipment and materials in many areas of the facility.
Even limited exposure to asbestos can be hazardous, but workspaces as diverse as the factory floor, laboratory area, and boiler rooms contained significant amounts of asbestos products.
Asbestos was so common that many of the materials used to construct the buildings themselves were made from the substance. Dust created during normal repair and maintenance on these materials contaminated the air of the plant, exposing far more workers than those who dealt directly with asbestos.
Goulds Pumps produced its own asbestos products. These products not only exposed plant employees to the dangers of asbestos, but also the public at large. Many of the pumps manufactured by Goulds were engineered specifically for use with asbestos components, and these pumps were widely used in both industrial and military applications.
Goulds Pump Plant Mesothelioma Trust Fund & Lawsuits
Mesothelioma and lung cancer victims are qualified for the following Asbestos bankruptcy trust claims if they worked at Goulds Pump (Seneca Falls): Babcock & Wilcox, Owens Corning
Goulds Pumps History
Before founder Seabury S. Gould built the world's first all-iron pump, fellow Seneca Falls resident Abel Downs began producing his own line of wooden pumps in 1840.
Downs and two colleagues founded Downs, Mynderse, and Co., which Seabury Gould purchased a sizable interest in 1848.
Gould took over as president of the company that year, and by 1869, the company adopted the name Goulds Pumps.
Goulds Pumps was led by the Gould family for four generations, ending in 1964 with the death of U.S. Representative and then CEO Norman J. Gould.
By the 1940s, Goulds Pumps were found on Navy vessels and all manner of industrial applications.
In the 1970s and '80s, demand for oil greatly expanded the need for pumps, and Gould's sales grew to over $500 million per year by 1990.
In 1997, Goulds Pumps was purchased by ITT, a large, diversified corporation with a division devoted to fluid technology.
In 2011, ITT spun off its water technology division into a separate company known as Xylem Incorporated, the current parent company of Goulds Pumps. Goulds Pumps continues to manufacture both custom and standardized pumps at its Seneca Falls production facility and elsewhere.
Goulds Pumps Used Asbestos
The Fall Street Goulds Pumps manufacturing plant is located under a mile west of Van Cleef Lake in Seneca Falls.
It is comprised of a 920,000 square foot campus separated into five main operations buildings: the ANSI factory, the Mid-Range factory, an Engineered-to-Order Foundry, a Research & Development lab, and an Engineered Products Operation (EPO).
There are three main manufacturing spaces at Goulds complex in Seneca Falls. The westernmost building is the ANSI (American National Standards Institute) factory, where pumps that adhere to ANSI standards are manufactured. It is the world's largest producer of ANSI process pumps; a 165,000 square foot space, capable of machining, assembly, product testing, packing, and shipping from start to finish.
Across from the ANSI building, the Mid-Range factory occupies the northern half of a building at the east end of the Gould's campus. The 350,000 square foot factory floor exclusively produces pumps for mid-range pressures, and, as with the ANSI building, can account for the entire manufacturing process, from the initial stages of machine work all the way through to shipping.
The Engineered Products Operation (EPO) factory is located at the southern half of the Mid-Range factory building. It is where Goulds custom project pumps are designed, engineered, and manufactured.
Prior to the 1980s, factory buildings such as the ANSI, Mid-Range, and EPO factories contained large amounts of asbestos equipment and materials. Breaks on machines were often made using asbestos, and the high friction these breaks withstood would release asbestos dust into the air of the plant. Walls were often insulated with asbestos, as were electrical components.
An asbestos tape was often used on ductwork, and asbestos sheeting was cut and shaped for a variety of uses, including gaskets for pipes and equipment.
Cutting, grinding, scraping, and otherwise agitating asbestos would cause millions of fibers to be released into the air as dust, and would often be inhaled or ingested by all workers in the area – not just those who were working directly with asbestos. These workers were never informed of the dangers of working in asbestos-contaminated environments.
The Goulds Pumps plant also has its own on-site foundry to produce the gray iron, ductile iron, and bronze castings used throughout the plant.
The foundry is responsible for casting and mold making, as well as heat treatment, testing, and cleaning. This area of the Goulds complex contained a high concentration of asbestos. Asbestos refractory was common in foundries, and surfaces that came into contact with molten metal (such as molds, crucibles, and casting surfaces) were often lined with asbestos. Heat-resistant safety gear and protective clothing were also commonly made using asbestos. Furnaces for melting metal used asbestos brick and lining.
The Research & Development (R&D) lab, housed in a smaller building at the south end of the campus, used asbestos insulation and refractory and shielded its workers with asbestos clothing. This area was responsible for engineering and testing the many products produced by Goulds, many of which were designed for use with asbestos gaskets, packing, and insulation.
The prototypes and other products undergoing scrutiny in the R&D lab were no different and were often tested using these asbestos components. Boiler rooms generate heat, hot water, and energy for plants such as Goulds, and these spaces were responsible for many asbestos exposures prior to the 1980s. The boilers were lined with asbestos refractory and insulation, and the pumps and valves that controlled the flow of fluids out of the boilers used asbestos gaskets and packing.
When these needed maintenances or repair, the gaskets, and packing needed to be scraped, wire brushed, removed, and replaced with fresh asbestos, all of which would release millions of tiny asbestos fibers into the air. These fibers were then inhaled or ingested by workers, and were often carried home to their families in what is known as "take-home exposure."
Asbestos Products Manufactured by Goulds Pumps
Gould's all-metal pump designs would not have been possible without the tight seals made using gaskets and packing.
Gaskets are round or oval disks of insulating material used to create seals where metal parts are joined together, while packing is a braided, rope-like strand of material used to "stuff" pumps and maintain correct flow.
Prior to the 1980s, these components were often made from asbestos, and many of the products produced by Goulds required that these asbestos materials be used. Valves attached or made for use with these pumps were often made using asbestos as well. These pumps were used extensively in industrial applications and in the military – especially on U.S. Navy vessels.
Diagnosed With Mesothelioma? Help is Available.
Mesothelioma is only caused by asbestos. Although it was a known harmful substance, asbestos was used in products sold without warnings or safety instructions. This means that former Gould's Pumps employees who have developed mesothelioma, lung cancer, asbestosis or other asbestos diseases have the right to seek compensation.
Settlements obtained by our firm can pay for treatment of the disease, and protect your family from financial hardship. It is critical to act quickly after being diagnosed with an asbestos disease because the law limits the time to bring a claim.
Mesothelioma victims need to hire attorneys who are familiar with asbestos cases; lawyers who have successfully taken on the asbestos manufacturers and know the ways in which people were exposed.
The attorneys at Belluck & Fox, LLP have won over $1 billion from corporations that sold asbestos products to consumers and industry, and have represented machinists who were exposed to asbestos while working at Gould's Pumps0. We know the Gould's Pumps site, and already have documents and research regarding the use of asbestos at Gould's.
The reliable New York asbestos attorneys at Belluck & Fox, LLP make every effort to address our clients' specific needs.
We know the strain that battling mesothelioma and other asbestos diseases can place on your life, so our experienced mesothelioma lawyers can make accommodations to meet with you in your home, and will handle all the work on your case, rather than referring you to another law firm.
It is also important to keep in mind that there is no financial risk in retaining our services; we only receive payment if we recover money for you and your family. Our New York location can be reached at 1-845-684-4001 or through our online contact form.
ITT Goulds Pumps
240 Fall Street,
Seneca Falls, NY 13148 USA

Other Nearby Companies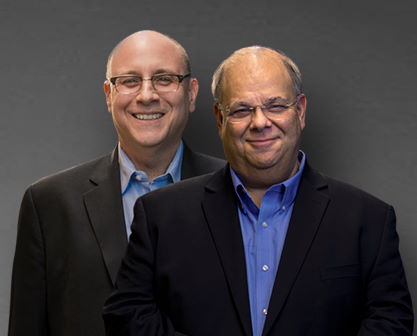 We put clients first. If you have been diagnosed with mesothelioma or lung cancer, we are here to help.
Call (877) 412-7449