Ansco
Did you work at Ansco? Diagnosed with Mesothelioma or Lung Cancer?
You may be entitled to receive compensation. Mesothelioma and lung cancer victims & their families have been awarded over $1 million+ from easy access to funds. Call us today to apply.
Over the past 20 years, we've helped 1,000s of families claim the compensation they deserve with no upfront costs to them.
Ansco was a manufacturer of camera equipment that moved to Binghamton, New York, in 1937, taking over the factory built by the General Cigar Company on Emma Street.
The Ansco factory was running at full production by January 1938 and operated until 1977, when the company closed its doors due to global competition in the consumer photography and film industries. A Syracuse developer announced plans in 2017 to convert the former Ansco Binghamton factory into a mixed-use residential and commercial space.
To make the former Ansco Binghamton factory habitable for new businesses and tenants, asbestos abatement had to be performed. Asbestos was used throughout the Ansco factory as a fireproofing and insulating material, as well as in factory equipment.
The facility is named in the Burns and Roe Personal Injury Settlement Trust as a known asbestos job site.
Former workers exposed to asbestos at Ansco Binghamton who have been diagnosed with mesothelioma, lung cancer or asbestosis may be able to file a claim for compensation with the Burns and Roe Trust. They may also be eligible to file a lawsuit against other companies that supplied asbestos to Ansco.
Belluck & Fox has successfully represented former Ansco workers who have been diagnosed with asbestos diseases.
We know where and when asbestos was used at the factory, as well as which companies are responsible for workers' exposure. Our respected New York law firm helps asbestos victims obtain maximum compensation for their illness. We have recovered more than $1 billion for our clients and earned a national reputation for excellence in asbestos litigation. Learn how we can fight for justice for you and your family during a free consultation.
Asbestos Exposure at Ansco
Belluck & Fox has documents detailing where asbestos was used at the Ansco camera factory in Binghamton, N.Y., which companies supplied the asbestos materials and how workers were exposed. Our top-rated asbestos lawyers can review your work history and build a strong case for full and fair compensation after a mesothelioma diagnosis.
Boiler House
Adjacent to the main Ansco factory was a one-story brick powerhouse building measuring approximately 36 feet wide by 52 feet long. The building housed two large boilers that provided steam heating to the factory.
These boilers were insulated on the inside with asbestos refractory and on the outside with asbestos block insulation. Attached to the boiler was a network of pipes, pumps, ducts and valves that delivered steam to the factory. These pipes and pumps were also insulated with asbestos, and pumps additionally included asbestos packing material. Asbestos gaskets were used in boiler doors, on piping connections and in valves throughout the high-temperature steam network.
Applying asbestos insulation to steam system equipment, as well as removing and replacing asbestos insulation, packing and gaskets during equipment maintenance, created dust that workers inhaled and ingested. This dust could be carried home by workers, resulting in family members' secondhand asbestos exposure.
Building Materials
A survey of the former Ansco camera factory notes that the building's interior features "fire-resistant and durable materials." Until the 1970s, asbestos was added to numerous building materials for enhanced fire resistance and durability. These materials were particularly useful in industrial facilities that used chemicals and high heat.
The Ansco camera factory was constructed with a raised, cast-concrete foundation, a steel structural system, brick and stone-clad walls, and a concrete belt course.
Asbestos may have been incorporated into the masonry products used at the factory including:
Mortar
The structural steel beams may also have been coated with asbestos fireproofing material.
As these materials wore down, they became friable, or easily crumbled, and posed a risk of asbestos exposure. The materials were also disturbed when tradesmen such as electricians and pipefitters installed pipes and conduits.
Other materials used at the Ansco factory that are likely to contain asbestos include:
Flooring tile
Ceiling tile
Roofing materials
Drywall
Caulking
Window glazing
Floor backing and adhesive
Elevator brakes
cement and insulation in the factory's prominent water tower.
Production Line
Ansco had a press shop with numerous large presses and punches that stamped out the metal parts for camera bodies and other components. Industrial press machines have brakes similar to those used in vehicles. In decades past, asbestos friction materials on industrial press brakes were the industry standard.
Each time the brakes were engaged on the presses at Ansco, asbestos dust was released into the air, creating an exposure hazard for workers on the production line and throughout the factory.
The stamped metal parts moved on an assembly line where they were welded together. Welders often wore protective gloves made from asbestos and used welding blankets and aprons made from asbestos cloth to protect them around high temperatures.
As these asbestos textiles degraded, they released fibers into the air. Welding rods were also coated with an asbestos mixture. When the rod was heated, it released asbestos fibers.
According to a 2010 study in the American Journal of Industrial Medicine, welding is one of the occupations at high risk of developing mesothelioma.
After being welded together, the camera bodies were lacquered with spray guns and dried in ovens. Industrial ovens included motors, coils, wiring, gaskets and insulation containing asbestos. Routine maintenance of the drying ovens at Ansco disturbed asbestos fibers and exposed workers.
Burns and Roe Trust Names Ansco in Binghamton as Asbestos Job Site
Burns and Roe did not manufacture asbestos products, but the company has admitted to using asbestos-containing materials in the facilities that it engineered and constructed. In 2009, Burns and Roe established a trust to compensate asbestos victims and their families.
The trust names Ansco in Binghamton as a job site where it used asbestos products.
See the full list of New York job sites where Burns and Roe used asbestos.
Belluck & Fox can help you file a claim with the Burns and Roe trust and other asbestos trusts that may be liable to you. We will go over your work history and determine each and every source of compensation for your asbestos disease, including trust funds, asbestos lawsuits, VA benefits, workers' compensation and Social Security disability benefits.
Free Case Review from New York's Premier Mesothelioma Attorneys
Belluck & Fox is dedicated to helping asbestos victims from New York and nationwide recover maximum compensation from the companies that caused their illness. For more than 25 years, our mesothelioma attorneys have taken on the big asbestos companies in New York with the highest level of legal skill and determination to win for our clients. Our mesothelioma lawyers have earned national recognition for groundbreaking trial wins, and more importantly, we've earned praise from our clients.
If you've been diagnosed with an asbestos disease, trust the award-winning attorneys at Belluck & Fox to fight for the full and fair compensation you deserve.
Schedule a free consultation now.
Sources: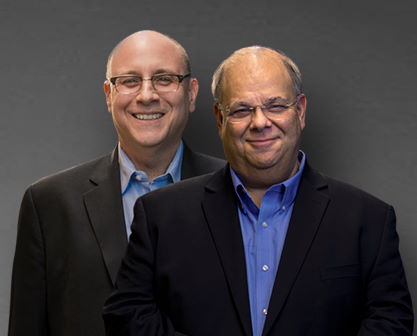 We put clients first. If you have been diagnosed with mesothelioma or lung cancer, we are here to help.
Call (877) 412-7449