Eastman Kodak
Did you work at Eastman Kodak? Diagnosed with Mesothelioma or Lung Cancer?
You may be entitled to receive compensation. Mesothelioma and lung cancer victims & their families have been awarded over $1 million+ from easy access to funds. Call us today to apply.
Over the past 20 years, we've helped 1,000s of families claim the compensation they deserve with no upfront costs to them.
In 1889, George Eastman founded the film and camera company Eastman Kodak Company in the city of Rochester, New York. For the better part of the twentieth century, Kodak was nearly synonymous with film, and at the height of its success managed to capture a 90% share of the American photographic film market. While the company faced difficulties remaining competitive through the modern transition to digital imaging, it is still known the world over, and maintains its headquarters and production facilities in the city where it was founded.
For Rochester residents, Kodak has been a major source of employment since its earliest days. However, the company used asbestos throughout much of Kodak Park and other facilities during the twentieth century. Thus, many workers in Rochester and Monroe County are at risk of developing mesothelioma, lung cancer, asbestosis, and other aggressive cancers caused by asbestos.
Eastman Kodak Mesothelioma Trust Fund & Lawsuits
Mesothelioma and lung cancer victims are qualified for the following Asbestos bankruptcy trust claims if they worked at Kodak (Rochester): Abb Lummus, AP Green, Babcock & Wilcox, Combustion Engineering, Eagle Picher, Fibreboard, G-I Holdings, WR Grace, Halliburton, Keene, Owens Corning.
Eastman Kodak History
Kodak founder George Eastman was working as a junior bank clerk in the late nineteenth century when he began experimenting with photography. By 1884, he had patented the world's first film roll, and by the twentieth century, his company had become the dominant force in the film and camera industry. His strategy of simplifying photography and selling inexpensive cameras proved incredibly successful, which created a huge demand for high-margin products such as film, chemicals, and photographic paper.
For much of its history, Kodak seemed untouchable by competitors. In the early 1980s however, the first cracks began showing in their previously flawless business. Japanese rival Fujifilm began aggressively marketing its film and cameras in overseas markets, undercutting Kodak on consumer prices and capturing a share of the global film market, an achievement in light of Kodak's prior dominance. As the 80s moved forward, Kodak began to face a growing crisis: the company found itself unwilling or unable to react swiftly to shifting market conditions.
Fuji began marketing fast image-processing machines, creating a new market for one-hour photo development that Kodak simply did not anticipate. By the 1990s, Kodak's business began to decline significantly, and its slow embrace of digital technology through the 90s and the new millennium spelled disaster for the company. In January of 2012, the company filed for Chapter 11 bankruptcy, and restructured its business model to shift focus away from consumer digital imaging
Asbestos Exposure at Eastman Kodak's Rochester, NY Job Sites
Since its inception, Eastman Kodak Company has been based in Rochester, New York. The city has been home to both Kodak's corporate headquarters and its largest manufacturing facility for over a century, and was instrumental in the development of the local economy. The company's main campus in the city is known as Kodak Park, located west of the Genesee River just a few miles north of downtown Rochester.
What began as an empty sixteen acre plot of land grew to a sprawling 2000 acre facility, which has employed nearly 30,000 local workers from Rochester and the surrounding community, and at one point consisted of 195 separate buildings. At over four miles in length, west to east, Kodak Park is the largest film production site in the world, and it was in many ways set up as a self-contained city, with medical facilities, a fire department, an industrial laundry, multiple power plants, a private railroad, and nearly thirty miles of paved streets. Each building was designated by a number.
As Kodak has scaled back its business, so too has Kodak Park been scaled back in size and scope in recent years. The complex was renamed Eastman Business Park in 2008, and rents space to businesses in the currently-1200 acre industrial park. Kodak Park is also notable as the center of a small media controversy that began when the site was revealed to have housed a small nuclear reactor that contained over two pounds of enriched uranium.
There were also other Kodak facilities in the Rochester area, including the five million square foot Elmgrove technology facility that the company founded in the neighboring town of Gates, just a few miles west of Kodak Park. Opened in 1967, Elmgrove is particularly notable as the site where a young engineer named Steve Sasson invented the first true digital camera in 1975.
Prior to the 1980s, factories and manufacturing complexes such as Kodak Park used asbestos in a great deal of equipment, including boilers, turbines, pumps, valves, and electrical components. Materials used around the campus were also often made from asbestos, including drywall, insulation, cement, packing and gaskets, fireproofing spray, brakes and grinding wheels, and cloth. Even heat-and-chemical resistant clothing and gloves provided to workers often used asbestos fabric.
The many buildings throughout Kodak's Rochester-area facilities exposed workers to asbestos through the materials and equipment contained within. Many of these buildings shared common asbestos materials, such as insulation, drywall, roofing, tiles, shingles, and fireproofing materials. However, many of these buildings were unique in their use of asbestos.
The powerhouses at the site, for example, contained many large boilers, which were used to heat water and generate steam. The hot water was transferred through asbestos insulated pipes, through pumps and valves that used asbestos gaskets and packing. The steam generated was used to spin turbines that were also insulated using asbestos. Machine and metalworking factories used asbestos refractory in furnaces, and asbestos friction materials on brakes and grinding wheels. Many of the different buildings required the use of heat-and-electricity resistant gloves and clothing, which were also often made using asbestos.
During routine repair and maintenance, these asbestos materials would need to be scraped, wire-brushed, removed, and reapplied by hand. Because the manufacturers never warned them of the dangers associated with asbestos, most workers were never given the chance to don proper safety equipment while working with asbestos.
Facilities operating at the size and scope of Kodak Park naturally employ a wide range of workers representing many different skill sets and specialties. As a result, workers were exposed to asbestos in a number of different ways at Kodak Park.
Machinists breathed in dust expelled by pumps and valves. Pipefitters and steamfitters were often exposed through the application and removal of insulation, gaskets, and packing from pipes, pumps, and valves. Kodak even had its own construction company called Ridge Construction, which handled construction and demolition projects at the sites. Workers for Ridge Construction used drywall, tiles, insulation, and fireproofing spray. Power plant workers were exposed through work on boilers, turbines, valves, and pumps.
Other types of workers were also exposed directly in their line of work at the facility, and many others were exposed indirectly through the general contamination of the air inside poorly ventilated factory buildings. Even the families of these workers are at risk, because they were exposed to what is known as"take-home" asbestos exposure. Asbestos dust can settle on hair, skin, clothing, and shoes. Workers returning home from their jobs at Kodak Park would contaminate the air in their own homes without ever realizing it.
Eastman Kodak Company
343 State St,
Rochester, NY 14650

Legal Help is Available
Eastman Kodak Lawsuit Attorneys Belluck & Fox
Belluck & Fox, LLP is proud to advocate for asbestos victims, and our mesothelioma attorneys consider it their duty to hold asbestos businesses accountable for selling asbestos products they knew caused harm. Our respected NYC asbestos lawyers at Belluck & Fox have represented clients who worked at Kodak Park in Rochester, including welders, laborers, plumbers, and mechanics that were exposed at the site.
We are very familiar with Kodak's Rochester facilities, and the avenues by which people were exposed there. There is no safe level of asbestos exposure, and most workers at Kodak Park encountered asbestos during their everyday duties prior to the 1990s.
If you worked for Kodak and have been diagnosed with mesothelioma or other asbestos-related disease, it is important to keep in mind that asbestos exposure does not happen by random chance. Asbestos was produced and used by companies that understood the threat these products posed and chose not to give the public warning.
Visit our New York office now.
Other Asbestos Companies in New York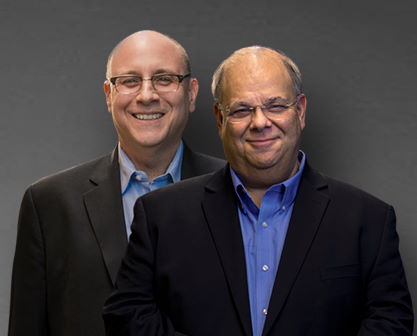 We put clients first. If you have been diagnosed with mesothelioma or lung cancer, we are here to help.
Call (877) 412-7449