DeGraff Memorial Hospital
Did you work at DeGraff Memorial Hospital? Diagnosed with Mesothelioma or Lung Cancer?
You may be entitled to receive compensation. Mesothelioma and lung cancer victims & their families have been awarded over $1 million+ from easy access to funds. Call us today to apply.
Over the past 20 years, we've helped 1,000s of families claim the compensation they deserve with no upfront costs to them.
DeGraff Memorial Hospital in North Tonawanda, New York, has served the health care needs of Tonawanda, North Tonawanda, southern Niagara County and Erie County since 1914.
As one of the area's largest employers, DeGraff Memorial Hospital has provided careers and jobs for thousands of local residents. Unfortunately, some of those workers may have been exposed to asbestos in building materials used at DeGraff. Until the 1970s, hospitals were constructed with asbestos-containing materials. Working in areas of hospital buildings with asbestos, such as boiler rooms, as well as on renovation, remodeling and new construction projects, potentially exposed contractors and hospital staff to asbestos.
Belluck & Fox has helped people who were exposed to asbestos at DeGraff and have now been diagnosed with diseases such as mesothelioma, lung cancer and asbestosis. We have extensive records documenting asbestos use at DeGraff Memorial Hospital, whichcompanies supplied the asbestos and how workers were exposed.
If you worked at DeGraff Memorial and have been diagnosed with an asbestos disease, contact our knowledgeable New York asbestos lawyers now for a free case review.
Asbestos Exposure at DeGraff Memorial Hospital
The Occupational Safety and Health Administration (OSHA) warns about the presence of asbestos in hospital buildings. According to OSHA, asbestos in hospitals is commonly found in items that include:
Boilers, pipes, valves and pumps
HVAC duct installation
Flooring tile
Ceiling tile
Wallboard
Spackling compounds
Joint compound
Electrical components and electrical wiring
Cooling towers
OSHA specifically warns about asbestos exposure risks in hospitals from the following activities:
Working in boiler rooms
Hospitals use boilers that produce steam for building and water heating, washing laundry, operating the kitchen, and sterilizing lab equipment and surgical tools. These boilers are centrally located and transmit steam throughout the hospital through a series of pipes, pumps and valves.
For most of the 20th century, boilers, pipes, pumps and valves were covered with asbestos insulation to minimize energy loss and protect workers from high heat. Valves, flanges and pipe connections contained asbestos gaskets, while pumps were sealed with asbestos packing material.
Removing and replacing insulation on steam system components to perform repairs and building maintenance disturbed asbestos and released airborne fibers that workers inhaled and ingested. Maintenance workers, engineers and custodial staff may have been exposed to asbestos from thermal system insulation. Medical personnel were also at risk of bystander asbestos exposure.
Renovations and expansions
Construction and renovation projects pose a major risk of asbestos exposure. Over the years, DeGraff Memorial Hospital has expanded to meet the medical needs of the growing Tonawanda community. New wings and additions were built in 1930, 1944, 1953, 1956, 1964 and 1977.
A new hospital building dedicated in 1964 consisted of a structure fronting Tremont Street, a one-story wing to house new dietary facilities, a new emergency suite and a remodel of the annex building to house the hospital's major support facilities. In 1977, a fifth floor was added to DeGraff Memorial.
Thousands of commercial construction materials were once made with asbestos, and as a result, construction workers have some of the highest rates of asbestos disease, including the incurable and deadly cancer mesothelioma. During new construction projects where asbestos materials were used, workers such as; insulators, plumbers, electricians, masonry workers, carpenters, drywall workers, roofers, tile setters and laborers breathed in and ingested asbestos fibers. Even if workers did not directly handle asbestos materials, simply being in the vicinity of asbestos work created a significant exposure risk.
Asbestos in New York Hospitals
Asbestos in New York hospitals is a persistent and potentially deadly problem. A New York Times article from 1983 described asbestos issues at 10 municipal hospitals in New York City. Damaged asbestos was found at Elmhurst, Jacobi, Kings County, Coler Memorial and others in mechanical areas such as boiler rooms.
Asbestos abatement is routinely performed at older hospitals as part of modernization. But when not performed properly, asbestos abatement can endanger health. In 2007, for example, asbestos was improperly removed from Genesee Hospital in Rochester. During the illegal removal, asbestos flowed down from upper floors through containment gaps, was left hidden and never disposed of properly.
The Oneida Group, an environmental abatement and demolition company based out of Lackawanna, New York, reports having performed asbestos abatement at DeGraff Memorial Hospital.
History of DeGraff Memorial Hospital
The need for a hospital in North Tonawanda was formally recognized as early as 1880, but funding proved to be a hurdle until 1913, when LeGrand Simson DeGraff and his associates offered to provide $40,000 for the project. DeGraff's funding was contingent on two conditions: the indigent of the community were to receive free medical care, and the cities of Tonawanda and North Tonawanda would maintain the hospital property. A construction contract was awarded for $37,578, and ground was broken on the new hospital on April 13, 1914.
The first patient was treated at DeGraff Memorial Hospital on December 4, 1914, and was charged $1.30. During its first year, the hospital admitted 426 patients. In 1948, the hospital was converted to a voluntary institution owned and operated by a nonprofit community corporation. In 1998, DeGraff joined Kaleida Health, Western New York's largest health care system.
DeGraff opened a new $7.8 million, 10,000-square-foot emergency department in 2018. That year, the facility closed its surgical and intensive care units, and it no longer functions as a full-service hospital. In addition to its emergency department, DeGraff offers a nursing home, geriatric clinic, wound care clinic, and radiology and infusion treatments.
Top-Rated Asbestos Attorneys in Western New York
From our law office in Rochester, Belluck & Fox serves asbestos victims across Western New York. For more than 25 years, our respected mesothelioma lawyershave helped patients diagnosed with mesothelioma, lung cancer and asbestosis recover maximum compensation from asbestos companies. We've been nationally recognized for groundbreaking wins in mesothelioma cases and our outstanding client service. Our law firm has the experience, knowledge, and resources needed to successfully handle the most complex asbestos claims.
If you or a loved one has been diagnosed with an asbestos disease, trust Belluck & Fox to fight for your family. Learn more during a free consultation.
Sources:
Other Asbestos Companies in New York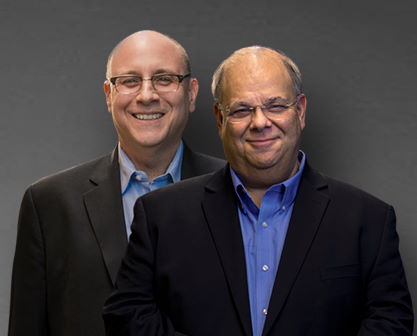 We put clients first. If you have been diagnosed with mesothelioma or lung cancer, we are here to help.
Call (877) 412-7449