API Inc.
Did you work at API Inc.? Diagnosed with Mesothelioma or Lung Cancer?
You may be entitled to receive compensation. Mesothelioma and lung cancer victims & their families have been awarded over $1 million+ from easy access to funds. Call us today to apply.
Over the past 20 years, we've helped 1,000s of families claim the compensation they deserve with no upfront costs to them.
API Inc. originally made a name for itself as an industrial insulation contractor based out of Minnesota. Since then, it has developed into a multi-billion-dollar company with thousands of employees located throughout the United States and the world.
The corporation is a privately owned parent company that is composed of various construction, maintenance, and specialty contracting services for both commercial and industrial clients. Its largest focus is now on fire protection, which includes sprinkler system installations as well as wildfire suppression. Other areas of work include heating and ventilation, plumbing, and asbestos abatement.
As an insulation contractor, API sold, distributed, and installed asbestos-containing products for ductwork, pipes, boilers, and other industrial uses through 1970s. Although the company knew asbestos exposure was dangerous, it failed to warn workers of the risks. Now, decades later, many workers are being diagnosed with mesothelioma, lung cancer, asbestosis, and other serious diseases.
forced the company to file for bankruptcy in 2005. In the process, the company was ordered to set aside money in a special trust to pay current and future asbestos victims. If you or someone you love has been diagnosed with mesothelioma or another asbestos disease after working for API, you may be eligible for compensation from the API trust fund.
The nationally recognized NYC mesothelioma lawyer at Belluck & Fox have more than two decades of experience successfully handling these types of claims.
Our knowledgeable legal team has helped countless individuals and families navigate the complicated policies and documentation requirements necessary to recover money from asbestos trusts. Our attorneys can help you:
Establish your eligibility for payment from the trust
Prepare and file a well-documented claim for compensation
Defend your claim throughout the audit process
Our skilled lawyers have won almost $1 billion in compensation for victims of asbestos-related diseases, and we are ready to fight for you now. Call or contact us online today to set up a free consultation. Our law firm does not charge any fees upfront to begin work on an asbestos trust claim. In fact, you only pay us if we secure compensation for you.
API and Asbestos Exposure
Asbestos insulation is exceptionally hazardous to work with because when this type of insulation is cut, or as it ages and decomposes, asbestos fibers are released into the air. Those working with API asbestos insulation products and anyone else in the vicinity would have been at risk of inhaling the dangerous fibers, which can lodge in the tissue surrounding the lungs and chest cavity, eventually causing serious and life-threatening diseases.
Workers who were placed at a high risk of asbestos exposure through API insulation include:
Construction workers
Plumbers
HVAC workers
Installers of household appliances
Boilermakers
Industrial workers
There is no safe level of asbestos exposure. Even family members of those exposed to asbestos on the job could have been put at risk through secondhand exposure on uniforms, clothing, skin or hair.
API Asbestos Trust
From its founding through August 1, 1973, API sold, distributed, and installed products containing asbestos. In 1982, API Inc. began to face lawsuits over its use of asbestos products from former workers exposed to asbestos who had developed life-threatening diseases.
The number of personal injury claims against the company steadily increased until API filed for Chapter 11 bankruptcy protection in 2005, citing asbestos liabilities. Over the years, at least 700 asbestos-related lawsuits were filed against the company.
As part of its bankruptcy proceedings, the company created the API Inc. Asbestos Settlement Trust, a court-ordered fund designed to pay damages to current and future victims of asbestos diseases related to API products. Although filing a claim through the trust is not the same as filing a lawsuit against the company, it is still a complex process that requires thorough documentation and in-depth knowledge of the trust's policies.
History of API Inc.
The company now known as API was originally started as a plumbing and heating company by Reuben L. Anderson in 1924 in St. Paul, Minnesota. Originally known as Reuben L. Anderson-Cherne Plumbing, the company was incorporated in 1948 under the name Asbestos Products as a distributor and installer of insulation. The company changed its name to API Inc. in the 1970s.
API grew rapidly and expanded into areas that were not related to insulation products. The company's leadership kicked off a plan to diversify the business in 1980, which led it to acquire other companies including steel fabricators, fire protection companies, and other contractors for a total of 40 acquisitions. In 1997, the company became API Group Inc.
Even after its bankruptcy, as of today, API is a thriving, multi-billion-dollar company that has thousands of employees in more than 200 locations worldwide.
Our Skilled Attorneys Fight for Those Who Have Been Harmed by Asbestos
If you or a loved one worked for an asbestos company and has been diagnosed with an asbestos-related illness, you need to speak with an experienced mesothelioma lawyer about your options for filing a claim for compensation. The knowledgeable New York asbestos attorneys at Belluck & Fox have represented countless workers and families who have unfairly suffered due to the recklessness and greed of large corporations such as API. Our law firm has been nationally rcognized for our work in winning full and fair verdicts and settlements for our deserving clients.
Do not hesitate to learn about your legal rights and get the help you need. Contact Belluck & Fox to schedule a free consultation with one of the partners in our firm. We have the resources and manpower to get to work immediately on your claim, and our extensive experience with asbestos trust funds allows us to hit the ground running.
Other Asbestos Companies in New York
American Standard
Armstrong World industries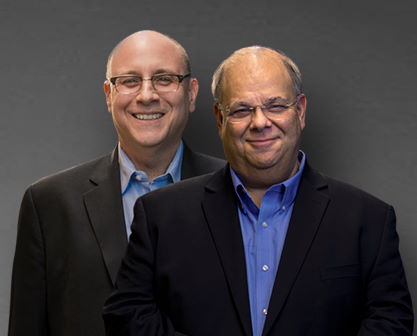 We put clients first. If you have been diagnosed with mesothelioma or lung cancer, we are here to help.
Call (877) 412-7449