GTE Sylvania
Did you work at GTE Sylvania? Diagnosed with Mesothelioma or Lung Cancer?
You may be entitled to receive compensation. Mesothelioma and lung cancer victims & their families have been awarded over $1 million+ from easy access to funds. Call us today to apply.
Over the past 20 years, we've helped 1,000s of families claim the compensation they deserve with no upfront costs to them.
Photo Credits
Author: billsoPhoto Licensed under creative commons
Seneca Falls was one of the most industrialized areas of New York during the mid-twentieth century. Located in Seneca County, in the heart of the Finger Lakes region, the town became an important area for New York industry with the completion of the Erie Canal in the early 1800s. Nearby Seneca Lake and Cayuga Lake were connected to the main canal, which placed Seneca Falls at a central trade location between eastern and western New York.
Until 1989, the city was the location of an electronics factory that employed around 2,200 workers. This property changed hands a number of times during its existence, but was mainly known as a manufacturing plant for the company GTE Sylvania.
Former employees of GTE Sylvania's Seneca Falls, NY plant are at a high risk of developing mesothelioma, lung cancer, asbestosis, and other asbestos-related diseases. This is due to the use of asbestos materials and equipment at the site. While the companies who sold these products to GTE Sylvania knew that asbestos was hazardous, they failed to provide warnings or safety instructions. Because the asbestos industry never made workers aware of the hazards of asbestos, thousands of people develop mesothelioma – a highly aggressive cancer.
The attorneys at Belluck & Fox, LLP understand asbestos law. Over the past decade, we have won over $1 billion for our New York clients, including former workers exposed to asbestos from GTE Sylvania's Seneca Falls plant. We have represented maintenance workers and laborers from the plant that developed mesothelioma years after retirement. Prior experience with this particular site means that we have already done much of the research needed to help asbestos victims who worked at the plant. We have files and documents showing exactly how asbestos was used and which companies supplied asbestos to GTE Sylvania.
Corporate History
Sylvania began in 1924 when engineer George Rishell designed and developed a new type radio tube for the lighting company Nilco. The success of this product sparked the formation of Sylvania to focus on producing electrical components. Sylvania then merged with electronics and lighting manufacturer Hygrade in 1931 to form Hygrade Sylvania, one of the earliest companies to experiment with fluorescent lighting.
The company took the name Sylvania Electronic Products Inc. in 1942, during the peak of wartime manufacturing. Six years later, Sylvania purchased a factory complex in Seneca Falls from the pump manufacturer Rumsey Pump, and converted the facility to produce vacuum tubes for televisions. In addition to television components, the company manufactured lighting products, transistors, and transformers.
In 1959, a merger was arranged with the telecommunications company GTE, forming GTE Sylvania. Over the next 20 years, GTE Sylvania operated the Seneca Falls production complex, focusing on producing transistors, lighting, vacuum tubes, and electrical equipment. The company was sold to electronics giant Philips in 1980.
Asbestos Use at GTE Sylvania in Seneca Falls, NY
The Seneca Falls GTE Sylvania plant was built for use by the company Rumsey Pump in 1914.  Originally, the plant was constructed as a five building complex, set on an 85 acre stretch of land along Johnson Street, at the eastern edge of town. Despite the large area of the property, the buildings were arranged on only 13 acres, just north of Van Cleef Lake and bordered to the south by the Cayuga-Seneca Canal. In 1948, Sylvania purchased the property from Rumsey Pump, and expanded the complex to over a dozen buildings. The plant changed ownership following mergers with GTE and Philips in 1960 and 1980, respectively, but continued as a factory for producing vacuum tubes and other electronic devices until the plant was shut down in 1986.
Sylvania's complex was set up as a network of interconnected buildings. The three largest of these were situated in
the northeast of the facility, and served as the primary sites of production, warehouse space, and shipping. The remaining buildings were smaller, clustered southwest of the larger buildings. These were used for a variety of activities, including office space and storage.
Asbestos could be found in nearly all areas of the factory. Boilers, large vessels providing the plant with heat and hot water, were insulated with asbestos on their surfaces. Asbestos gaskets, cut from asbestos sheets, were used to create seals wherever metal parts needed to be joined, including in pipes, valves, pumps, and other equipment.  Asbestos packing (braided rope made from asbestos) was used to stuff pumps and valves. When equipment that used packing and gaskets needed repair or maintenance, dust was released as the brittle, worn asbestos materials were wire brushed, scrapped off, pulled off with hooks, and new materials are reapplied.
GTE Sylvania had many ovens that used asbestos, including treatment and vacuum tube ovens. Vacuum tubes are made from glass, which requires high heat, open flame, and occasionally abrasive materials to work into the correct shape. Asbestos was used in the glass working process in a number of ways. Tongs wrapped in asbestos tape were often used to hold glass objects during heating. This tape was often a cloth that needed to be cut. Not only would this release asbestos fibers into the air, but the dry tape would become brittle over time and asbestos would flake off. Abrasive materials made from asbestos were often used to smooth and precisely crack glass, and asbestos was also used as a brake material for machines.
Asbestos was often used in soldering prior to the 1980s, which is a very important step in the production of vacuum tubes. Inside vacuum tubes are electrodes – small, metallic objects that collect and focus the electrons given off by the filament in the tube. These electrodes needed to be soldered together and fitted into the tube, and were soldered together in the process. Buckets of asbestos powder were often kept near soldering benches, to be mixed with water into a clay-like consistency. Much like the asbestos cement discussed above, mixing this asbestos putty from water and powder would release asbestos fibers into the air.
The heat-resistant pads on which soldering was performed were often made from asbestos sheets. This was used to temporarily hold an object as it was being soldered. Similar to glass blowing, asbestos safety gloves and asbestos-wrapped tongs were also used in the process.
Asbestos Products by GTE Sylvania
Vacuum tubes are similar to light bulbs, but are fitted with electrodes that utilize the electrons given off by a white-hot filament. The heat generated by these tubes led vacuum tube manufacturers to use asbestos-strengthened plastics in some designs, including tubes manufactured by GTE Sylvania. The company utilized a special asbestos plastic and used asbestos powder as an insulating filler. Not only did this expose GTE Sylvania's customers to asbestos, but also caused their employees to become exposed during the forming, molding, and fitting of these plastic and fillers. Many electronic products made to work with these tubes, such as amplifiers and televisions, had the interiors lined with asbestos paper or cloth as heat shielding.
Mesothelioma Could Have Been Prevented
Thousands of cases of mesothelioma are still diagnosed in Americans every year. The companies that sold asbestos knew that it was toxic and could cause mesothelioma. Despite this, the asbestos industry made no effort to warn workers. Mesothelioma victims are legally entitled to compensation from these companies.
Patients who have been diagnosed with mesothelioma need to hire attorneys who are familiar with asbestos cases and have experience with your job site. Belluck & Fox, LLP has already recovered over $1 billion from the businesses that irresponsibly sold asbestos products throughout the twentieth century.
Our firm's mission is to get justice for those people who were victimized by the asbestos industry. Treating cancer can be very expensive, and settlement money can provide mesothelioma patients with a wider degree of treatment options. However, it is important to act quickly following a mesothelioma diagnosis because the law limits the time in which an asbestos lawsuit may be filed.
The experienced New York mesothelioma lawyers at Belluck & Fox, LLP can meet with you in your home. We will also handle all the work on your case ourselves, rather than referring you to another law firm. There is no financial risk on the part of our clients; we only receive payment if we recover money for you and your family. Our New York Law office can be reached at 845-684-4001 or through our online contact form. If you have been injured by the asbestos injury, contact us to receive a free consultation.
Associated Occupations
Other Nearby Companies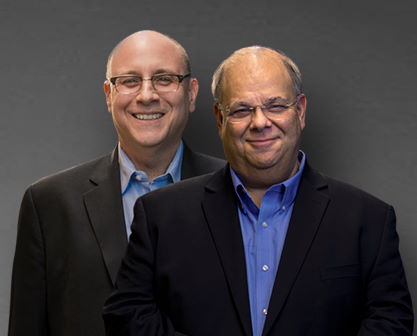 We put clients first. If you have been diagnosed with mesothelioma or lung cancer, we are here to help.
Call (877) 412-7449