Olin Mathieson Chemical Corporation
Did you work at Olin Mathieson Chemical Corporation? Diagnosed with Mesothelioma or Lung Cancer?
You may be entitled to receive compensation. Mesothelioma and lung cancer victims & their families have been awarded over $1 million+ from easy access to funds. Call us today to apply.
Over the past 20 years, we've helped 1,000s of families claim the compensation they deserve with no upfront costs to them.
Olin Chlor Alkali Products in Niagara Falls, New York, is owned by the Olin Corporation, which formerly operated under the name Olin Mathieson. The Olin Mathieson Chemical Corporation resulted from a merger between Olin Industries Inc. and the Mathieson Chemical Corp.
Chlor-alkali companies were — and still are — major users of asbestos. Olin Mathieson's Niagara Falls plant used asbestos-containing materials throughout the facility. Asbestos is also used in the manufacture of chlorine. To this day, Olin continues to import large amounts of asbestos for use in its U.S. chlorine plants. In 2017, Olin Corporation stated that it faces nearly $25 million in asbestos litigation liabilities.
The Olin Mathieson Chemical Corporation in Niagara Falls is named in the DII Industries asbestos trust. Former plant workers diagnosed with mesothelioma, lung cancer and asbestosis may be eligible to make a claim for compensation with the trust. They may also be able to file an asbestos lawsuit against companies that have not established trusts.
Belluck & Fox is a highly respected New York law firm that has successfully represented Olin Mathieson workers who have been diagnosed with asbestos diseases. We are solely focused on handling asbestos claims and have recovered more than $1 billion for asbestos victims and their families. Our mesothelioma lawyers can help you seek maximum compensation if you worked at Olin Mathieson and have been diagnosed with asbestos disease. To schedule a free case review, contact us now.
Asbestos Exposure at Olin Mathieson Chemical Corp.
The production of chemicals such as chlorine, sodium hydroxide and hydrogen at Olin Corp. requires a network of equipment such as boilers to produce steam, furnaces for chemical synthesis, industrial tanks for storage, processing equipment, condensers and evaporators, heat exchangers, reactors, and a network of pipes, pumps and valves that transport steam and chemicals to different areas of the facility.
Equipment at the Olin Mathieson plant in Buffalo is used to:
Liquefy chlorine
Produce hydrochloric acid and raw bleach
Scrub chlorine from chlorine liquefaction tail gas and vent streams
Remove impurities from sodium chloride brine
Soften brine
Store acid condensate and sodium hydroxide
Process hydrogen
Provide steam for production of chlorine and sodium hydroxide
Until the late 1970s, asbestos was used at chemical plants to line equipment that was subject to high temperatures and corrosive materials. Chemical factories also used workbenches, tables, and lab and filtering equipment made from asbestos. Plant employees even wore safety equipment made from asbestos to protect them from burns.
Unbeknownst to New York asbestos jobsite workers at the time, asbestos fibers cause cancer and respiratory disease when inhaled or ingested. Workers who maintained, repaired, cleaned and installed asbestos-containing equipment at Olin Mathieson, as well as those who removed and applied asbestos insulation and replaced asbestos packing and gaskets in valves and pumps, were exposed to asbestos.
Learn more about asbestos exposure at chemical plants.
DII Industries Asbestos Trust and Olin Mathieson
Past asbestos use by companies has resulted in many of them going bankrupt from asbestos-related lawsuits. As part of their bankruptcy, these companies established trusts to compensate workers exposed to asbestos who are diagnosed with asbestos diseases in the future.
The DII Industries Asbestos Trust assumes the asbestos liabilities of Halliburton Company and certain affiliates, including Dresser Industries, Inc. Established in 2005, the trust was endowed with $2.6 billion. Trust documents list job sites across the country where Halliburton asbestos products were used.
Olin Mathieson Chemical Corporation in Niagara Falls, New York, is named on the DII Asbestos Trust site list. If you worked there and have been diagnosed with asbestos disease, Belluck & Fox can help you pursue the compensation you deserve. Contact Belluck & Fox to learn more.
Asbestos in Chlorine Manufacturing
The chlor-alkali industry uses one of three electrolytic processes to produce chlorine: the diaphragm cell process, the mercury cell process or the membrane cell process.
In all three methods, a salt solution is electrolyzed by a direct electric current that converts chloride ions to chlorine. In the diaphragm cell method, the brine is filtered to remove impurities, and heat and salt are added. When nearly saturated, the purified brine is again heated and the direct electric current is then applied. The electrode and cathode are separated by a permeable asbestos-based diaphragm that prevents the caustic soda from reacting with the chlorine. Chlorine is produced at the anode and removed. It is then purified to produce a pure liquid product.
The U.S. chlor-alkali industry — including Olin Corporation — continues to produce chlorine using asbestos diaphragm technologies. Olin uses asbestos diaphragms at two of its U.S. chlorine plants. The Occidental Chemical Corporation in Niagara Falls also uses asbestos diaphragms to make chlorine.
Contrary to popular belief, asbestos is not banned in the United States. In fact, the chlor-alkali industry, which uses hundreds of metric tons of asbestos per year, is one of the largest opponents to a complete ban on the toxic mineral fiber. The Environmental Protection Agency (EPA) tried to ban asbestos under the 1976 Toxic Substances Control Act (TSCS), but the rule was overturned in court after pushback from the chemical industry.
History of Olin Mathieson Chemical Corp.
Organized in 1892, the Mathieson Alkali Works manufactured alkalis used in the glass, textile and paper industries. Olin Industries, also founded in 1892, started as a blasting powder company.
In 1897, the Castner Electrolytic Alkali Co. opened a plant in Niagara Falls, New York. The company merged with the Mathieson Alkali Works in 1917, and in 1948 changed its name to Mathieson Chemical Corp. Olin Industries Inc. merged with Mathieson Chemical Corp. in 1954, forming the Olin Mathieson Chemical Corp. Olin Mathieson became the Olin Corporation in 1969. That same year, the company's Niagara Falls plant changed its name to Olin Chlor Alkali Products.
The facility, located at 2400 Buffalo Ave., employs nearly 200 people. Olin expanded the plant in 2011 to produce a new high-strength bleach product.
Justice for New York Asbestos Victims
Belluck & Fox is a New York law firm that has been nationally recognized for groundbreaking wins in asbestos lawsuits. We have the knowledge, experience and resources to hold the big asbestos companies financially liable for the harm their asbestos products have caused.
If you've been diagnosed with mesothelioma or another asbestos disease, trust Belluck & Fox to secure maximum compensation for you and your family. Find out how we can help during a free case review.
Sources:
Other Asbestos Companies in New York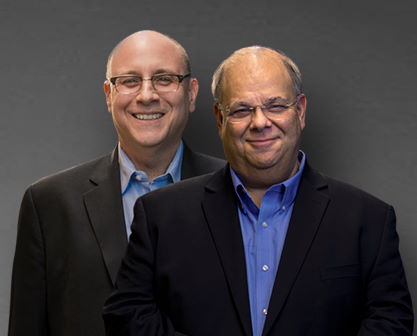 We put clients first. If you have been diagnosed with mesothelioma or lung cancer, we are here to help.
Call (877) 412-7449