Sealtest Ice Cream
Did you work at Sealtest Ice Cream? Diagnosed with Mesothelioma or Lung Cancer?
You may be entitled to receive compensation. Mesothelioma and lung cancer victims & their families have been awarded over $1 million+ from easy access to funds. Call us today to apply.
Over the past 20 years, we've helped 1,000s of families claim the compensation they deserve with no upfront costs to them.
The Sealtest brand was created in 1935 by National Dairy Products Corporation, a precursor to Kraft Foods, Inc. Sealtest produced milk, cream, ice cream and lemonade. Unilever currently holds the rights to the Sealtest brand, although its ice cream products have been discontinued.
Sealtest Ice Cream maintained a factory at 235 Elm St. in Buffalo, New York, that originally served as the factory of Wheat's Ice Cream Company. Asbestos-containing materials were used at Sealtest in Buffalo.
Former Location of Sealtest Ice Cream

Workers who were exposed to asbestos at the factory are at risk of developing the aggressive cancer mesothelioma, lung cancer and asbestosis. Anyone who worked at Sealtest Ice Cream in Buffalo and has been diagnosed with an asbestos disease may be eligible for compensation for medical expenses, lost wages, pain and suffering, and other losses.
The New York asbestos law firm of Belluck & Fox is a national leader in asbestos litigation. We have recovered more than $1 billion for our clients, including groundbreaking wins in mesothelioma cases. Our respected asbestos attorneys have successfully represented Sealtest workers, and we have in-depth knowledge about asbestos use at the Buffalo plant.
Even if you were exposed to asbestos decades ago but have just recently been diagnosed with mesothelioma, it is not too late to hold the asbestos companies responsible. Learn about your legal rights and options during a free consultation.
Asbestos Use at Sealtest Ice Cream Plant in Buffalo
Belluck & Fox has complete records of where asbestos was used at Sealtest Buffalo, which asbestos companies supplied the asbestos and how workers were exposed. The Armstrong World Industries and ACandS asbestos trust funds both list Sealtest Ice Cream in Buffalo as a job site where their asbestos products were used.
Workers at Sealtest may have been exposed to asbestos through a wide variety of building materials, equipment and printing machine used at the plant. Installing, maintaining, repairing or replacing asbestos-containing materials would have released microscopic fibers into the air. Anyone in the vicinity may have inhaled or ingested the dust, putting them at risk for developing asbestos diseases, even many years later.
Armstrong World Industries Asbestos Trust
Armstrong World Industries (AWI) is a worldwide leader in the design and manufacture of floors, ceilings and cabinets. The company's previous use of asbestos in insulation and other construction products at Sealtest and other job sites resulted in a wave of asbestos litigation that forced AWI to file for bankruptcy reorganization.
In 2006, the Armstrong World Industries Asbestos Personal Injury Settlement Trust was established. It contains about $2.1 billion to compensate those who have developed an illness as a result of exposure to AWI asbestos-containing products. Eligible diseases include mesothelioma, lung cancer and asbestosis.
Learn more about Armstrong World Industries.
ACandS Asbestos Trust
ACandS Inc. is an industrial insulation contractor that installed thermal and mechanical insulation. Certain products installed by ACandS between 1958 and 1974 contained asbestos. The ACandS asbestos trust was created in 2008 and funded with more than $500 million.
If you were diagnosed with an asbestos disease after working at Sealtest Buffalo or another New York job site insulated by ACandS prior to 1975, Belluck & Fox can determine your eligibility for filing a trust fund claim.
Learn more about the ACandS asbestos settlement trust.
In order to maximize your recovery, it is possible to make claims with numerous asbestos trusts while also filing an asbestos lawsuit. Get help now from our knowledgeable New York mesothelioma lawyers at Belluck & Fox, LLP.
History of Sealtest
Edward Rieck started a milk delivery company in Pittsburgh in 1886. Nicknaming himself the "Cream King of Pittsburgh," Rieck expanded his business and adopted the newly discovered pasteurization process. In 1898, Rieck began to make a name for himself in a fast-growing ice cream market.
As steel made Pittsburgh a boom town in the early 1900s, Rieck took advantage and rapidly grew his business. In 1923, Rieck merged his business with Hydrox — a little-known ice cream maker. The resulting company — National Dairy Products — went public in 1923.
The Sealtest brand of National Dairy was created in 1935. It started as a nonprofit division of the company dedicated to establishing benchmark dairy product for its many subsidiaries. Eventually, Sealtest became the name for National Dairy's dairy division.
Sealtest had plants across the Midwest and the Northeast, including its Buffalo plant on Elm Street. The factory was built for Wheat's Ice Cream Company of Buffalo at a cost of $365,000. When it opened in 1912, Wheat's owner proclaimed the factory "the largest and most sanitary ice cream plant in the world."
National Dairy proceeded to acquire such famous brands as Breakstone's, Breyers and Kraft through the 1920s. Kraft cheese became the best-known product of National Dairy, and in 1969, the company changed its name to Kraftco. Unilever acquired the Sealtest brand from Kraft in 1993.
Buffalo Suffers from Asbestos Disease Epidemic
Asbestos use was restricted in the United States beginning in the 1970s and 1980s, but there is still no ban on the cancer-causing material. Due to the long latency period of asbestos diseases, thousands of people each year continue to die from mesothelioma, lung cancer and asbestosis.
Few regions of the United States have suffered the deadly impact of asbestos disease as much as the Buffalo area. The asbestos-related death rate in the Buffalo region dwarfs average rates in New York and the United States. Over a recent 14-year period, nearly 2,000 residents of Niagara, Cattaraugus and Erie counties died from asbestos diseases.
Buffalo's high asbestos mortality rate is attributed to the city's industrial past. Asbestos-using companies such as Lackawanna Steel, Chevrolet, Allied Chemical and General Mills employed tens of thousands of Buffalo workers during the 20th century. While most of those workers have retired, they remain at risk of mesothelioma, which may not develop until 15 to 60 years after exposure to asbestos.
Belluck & Fox has served asbestos victims in Buffalo and across Western New York for more than 25 years. During that time, we have extensively documented where asbestos was used on Buffalo job sites and have leveraged this information to recover maximum compensation for our clients. Schedule a free case review with our experienced N.Y. asbestos attorneys.
Our Top-Rated Asbestos Attorneys Represent Sealtest Workers
Belluck & Fox is committed to fighting for the rights of asbestos victims in Buffalo and Western New York. In addition to pursuing compensation through asbestos trust fund claims and asbestos lawsuits, we can determine your eligibility for VA and Social Security benefits, as well as connect you with the best medical specialists in the country.
If you or a loved one was diagnosed with an asbestos disease, you'll need help taking on the powerful asbestos industry. Don't trust your claim to a law firm with limited resources or little experience. Trust Belluck & Fox and our proven track record of success. Learn more during a free consultation.
Sources: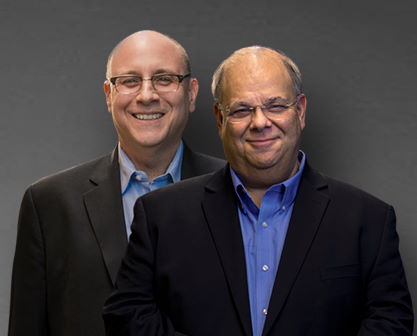 We put clients first. If you have been diagnosed with mesothelioma or lung cancer, we are here to help.
Call (877) 412-7449