Smith Corona Typewriters
Did you work at Smith Corona Typewriters? Diagnosed with Mesothelioma or Lung Cancer?
You may be entitled to receive compensation. Mesothelioma and lung cancer victims & their families have been awarded over $1 million+ from easy access to funds. Call us today to apply.
Over the past 20 years, we've helped 1,000s of families claim the compensation they deserve with no upfront costs to them.
Smith Corona typewriters were made famous by writers such as Ernest Hemingway, Kurt Vonnegut and Truman Capote. The company was based out of Groton, New York, and additionally had factories in Syracuse and South Cortland, New York. Smith Corona stopped making typewriters in the 1980s due to lower-cost Japanese competitors.
The use of asbestos at Smith Corona factories has caused former workers to develop mesothelioma and other asbestos-related diseases. Due to the long latency period of asbestos diseases, workers exposed to asbestos years ago are still at risk of being diagnosed today.
Belluck & Fox is a New York mesothelioma law firm with more than 25 years of experience successfully taking on the asbestos industry. We have documents showing where asbestos was used at Smith Corona, which companies supplied the materials and how workers were exposed to asbestos.
If you worked at Smith Corona in Groton, Syracuse or Cortland and have been diagnosed with asbestos disease, Belluck and Fox can help. Learn about your options during a free consultation.
Asbestos Exposure at Smith Corona
Smith Corona's three New York factories used steam boilers to heat the plants and power machinery.
At the Groton factory, a pair of boilers powered an engine that provided electricity for overhead motor-driven production equipment. The Syracuse Smith Corona plant used two boilers and a 3-phase 440-volt Westinghouse alternator connected to plant machines. The Smith Corona Cortland plant used two 25,000-pound boilers and one 10,000-pound boiler.
Until the 1970s, boilers were insulated with asbestos-containing materials, including refractory and block insulation. Asbestos insulation also covered associated generators and machinery, steam pipes, valves, pumps, steam traps and hot water tanks. Asbestos gaskets were used in valves, between pipes, and in boiler doors and pumps. Pumps also had asbestos packing material.
Asbestos insulation, gaskets and packing on factory equipment wore down under high heat and had to be regularly replaced. Replacing insulation was dusty work that exposed workers to airborne asbestos fibers. Airborne fibers also spread when workers removed and replaced insulation to repair and maintain equipment.
Workers at risk of exposure included boiler workers, pipefitters, maintenance mechanics, laborers and electricians. Line workers and clerical workers at Smith Corona factories may have been exposed to asbestos as bystanders.
Prior to 1980, factories also used numerous asbestos-containing building materials, including:
Roofing materials
Sprayed fireproofing on ceilings, walls and columns
Ceiling, wall and floor tiles
Wallboard
Spackling and patching compounds
Cement, mortar and concrete
Plaster
Mastics and adhesives
Electrical panels and electric wiring insulation
Fire doors
Asbestos companies knew since the 1930s that their asbestos products harmed workers, but they failed to provide warnings or enforce safety standards that would have saved lives. Their negligence led to an entirely preventable asbestos disease epidemic that continues to claim 10,000 to 12,000 lives per year in the United States.
About 3,000 new cases of mesothelioma — a rare and deadly cancer caused by asbestos — are diagnosed each year. Mesothelioma patients are victims of the asbestos industry and are entitled to seek compensation for their illness.
History of Smith Corona
Smith Corona typewriters — in particular the portable Corona 3 — were once iconic. The top-selling typewriter brand for years, Smith Corona led to Groton being called "the typewriter capital of the world."
Crandall Typewriter Company moved to Groton in 1887. In the early 1900s, the company changed its name to the Standard Typewriter Company. The success of Standard's Corona model typewriter prompted a name change in 1914 to the Corona Typewriting Company. Production took place at the old Groton Carriage Works factory until 1915, when a new factory was built.
In 1926, Corona merged with typewriter-maker L.C. Smith & Bros. of Syracuse. Smith Corona made office machines in Syracuse and portable typewriters in Groton. In the late 1950s, production at the Syracuse plant was shifted to Cortland, N.Y.
During the heyday of Corona typewriters, the Groton facility employed around 1,700 workers and was the centerpiece of the town. Members of the press valued the Corona 3 because it was inexpensive, lightweight and portable. The Corona 3 was Ernest Hemingway's tool of choice as a war correspondent for the Toronto Star.
Competition from cheap Japanese typewriters in the 1970s spelled the downfall of Smith Corona, which ended its Groton operations in 1983. A small white-collar workforce stayed at Cortland working on product development until 2001. Following two bankruptcies, Smith Corona returned to operation in 2010 as a thermal paper manufacturer.
Compensation for Asbestos Victims
The State of New York has been hard hit by the asbestos disease epidemic. Nearly 1,000 New Yorkers die each year from mesothelioma, lung cancer, and asbestosis. The counties of Cortland, Tompkins and Onondaga see an average of 30 combined asbestos deaths each year. Syracuse is home to many asbestos job sites, including Bristol-Myers Squibb, Crucible Steel and Syracuse University.
Often, workers have been exposed to asbestos from a variety of materials. Depending on the sources of exposure, workers diagnosed with mesothelioma may be eligible to file a lawsuit against product manufacturers, as well as asbestos trust claims and government benefits.
Belluck & Fox handles complex asbestos claims throughout New York and across the country. We have successfully represented asbestos victims from Buffalo, Rochester, Syracuse, Niagara Falls, Corning, Elmira, Poughkeepsie, Waterloo, Ithaca, Olean and many other cities. Our law firm has offices in Woodstock, The Capital District, New York City and Rochester to best serve our many clients across the state. We also travel to meet with clients whose health prevents them from coming to us.
Schedule a Free Case Review with an Experienced New York mesothelioma lawyers at Belluck & Fox, LLP.
If you or a family member has been diagnosed with mesothelioma or another asbestos disease, you need to learn about your legal right to compensation. Trust Belluck & Fox, a law firm with a proven track record of successfully taking on the big asbestos companies.
Please call us or contact us online to set up a free case review.
Sources: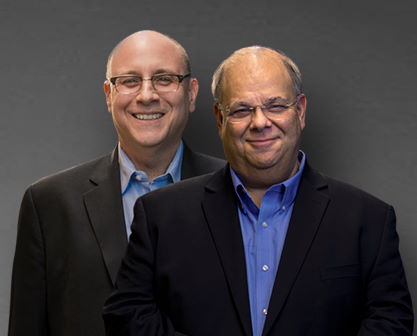 We put clients first. If you have been diagnosed with mesothelioma or lung cancer, we are here to help.
Call (877) 412-7449