Watervliet Arsenal
Did you work at Watervliet Arsenal? Diagnosed with Mesothelioma or Lung Cancer?
You may be entitled to receive compensation. Mesothelioma and lung cancer victims & their families have been awarded over $1 million+ from easy access to funds. Call us today to apply.
Over the past 20 years, we've helped 1,000s of families claim the compensation they deserve with no upfront costs to them.
The Watervliet Arsenal is a U.S. Army manufacturing facility in Watervliet, New York. For more than 200 years, the military has relied upon the arsenal to produce high-powered weaponry such as cannons, howitzers and mortars.
Unfortunately, asbestos building materials were commonly used throughout the Watervliet Arsenal. The arsenal was built and underwent many renovations prior to the 1980s, when asbestos products were routinely used in construction. The companies that made and sold these asbestos products knew of the serious health hazards of asbestos but failed to warn the public.
Now, decades later, people who worked at the arsenal are being diagnosed with mesothelioma, asbestos lung cancer, asbestosisand other preventable illnesses. Victims are faced with costly medical expenses, while families struggle financially to care for their loved ones.
If you or a family member worked at the Watervliet Arsenal and has been diagnosed with mesothelioma or another asbestos disease, you need to know about your right to compensation. The top-rated asbestos attorneys at Belluck & Fox have successfully represented former arsenal workers and their families. We know where asbestos products were used at the facility and which companies supplied them.
Contact us today for a free consultation, and let us help you pursue the compensation you deserve.
Asbestos Exposure at the Watervliet Arsenal
The Watervliet Arsenal spans about 140 acres adjacent to the Hudson River in Watervliet, N.Y., just northeast of Albany. It includes 72 buildings in both the main manufacturing area and a "Siberia Area," which is used for the storage of raw and hazardous materials. The arsenal property is bordered on the north and south by residential neighborhoods.
Asbestos-containing materials were used throughout the facility, and workers may have been exposed to asbestos while installing, repairing, maintaining or removing:
Boilers
Pumps
Pipe covering
Gaskets
Valves
Packing
Asbestos rope
Insulating cement
Block insulation
Ceiling tiles
Roofing materials
Mastic
Anytime asbestos materials were disturbed, such as by cutting, drilling, sanding, scraping or mixing, the tiny fibers would become airborne. Workers and anyone else in the vicinity may have inhaled or ingested the asbestos dust, causing the fibers to lodge in the body.
Mesothelioma and other asbestos diseases have a long latency period, developing 15 to 60 years after a person was exposed to the toxic material. This means that workers and contractors who breathed in asbestos many years ago remain at risk today for developing cancer from their exposure.
Occupations at Risk of Asbestos Exposure
Although there is no safe level of asbestos exposure, some occupations were at higher risk. These include:

In addition, families of these workers may have been exposed to "take-home" asbestos, which could cling to uniforms, clothing, hair and skin.
If you or a loved one worked at the arsenal and has since been diagnosed with an asbestos disease, you should talk to a knowledgeable mesothelioma attorney about your compensation options. You and your family should not face financial hardships due to a disease that could and should have been prevented.
Who Is Responsible for Asbestos Exposure at the Watervliet Arsenal?
Although the U.S. Army owns and operates the Watervliet Arsenal, asbestos victims would not pursue legal claims for compensation against the military. Rather, the companies that manufactured and sold asbestos products to the military are the ones that can be held liable for damages associated with asbestos diseases.
At Belluck & Fox, our nationally respected attorneys know exactly what asbestos-containing materials were used at the Watervliet Arsenal and which companies are responsible. We have detailed records of the products used and can review your work history to determine which asbestos companies should be held accountable.
Our savvy legal team has represented countless asbestos victims across New York and throughout the United States, and we are committed to recovering maximum compensation for you.
History of the Watervliet Arsenal
Founded in 1813, the Watervliet Arsenal's initial mission was to support the "Second War for Independence," also known as the War of 1812. It earned a reputation as America's "Cannon Factory" in 1887 and continues to be recognized for its world-class defense manufacturing capabilities.
More than two centuries after its founding, the Watervliet Arsenal remains the country's only manufacturing facility for large-caliber cannons. The facility, with 2.1 million square feet of manufacturing space, also produces the "most advanced, high-tech, high-powered weaponry for cannons, howitzers and mortars," according to the arsenal's website.
The arsenal is also home to the U.S. Army's elite design agency, Benét Labratories, which develops technology and products for the combat systems of the future.
Our Attorneys Demand Justice for People Harmed by Asbestos
There is no excuse for the devastation asbestos companies in New York have caused by failing to warn hardworking men and women of the dangers of their asbestos products. At Belluck & Fox, our compassionate attorneys fight each and every day to hold these companies accountable and bring justice to asbestos victims and their families.
Our dedicated legal team fights for maximum compensation for:
Medical expenses, including anticipated expenses in the future
Travel expenses related to treatment
Nursing home or end-of-life care
Lost wages and reduced earning potential for the future
Pain and suffering
Wrongful death damages for families who have lost loved ones
We understand the tremendous physical, emotional and financial toll a mesothelioma or lung cancer diagnosis can take on a family. That is why we do everything in our power to take the burden off our clients. We do all the legal legwork in your case, so you can focus on your health and your family.
Our New York asbestos law firm is proud to have recovered more than $1 billion for asbestos victims and their families. Let us fight for you now. Call us or contact us online today to set up a free consultation with one of our trusted mesothelioma attorneys.
Sources:
Watervliet Arsenal Center of Industrial and Technical Excellence: About Us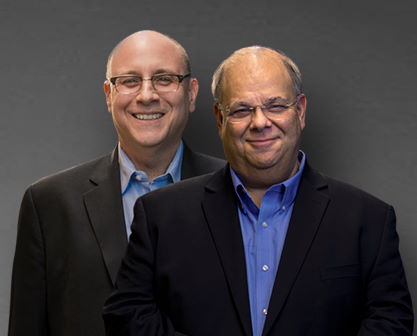 We put clients first. If you have been diagnosed with mesothelioma or lung cancer, we are here to help.
Call (877) 412-7449