Boise Cascade Corporation
Did you work at Boise Cascade Corporation? Diagnosed with Mesothelioma or Lung Cancer?
You may be entitled to receive compensation. Mesothelioma and lung cancer victims & their families have been awarded over $1 million+ from easy access to funds. Call us today to apply.
Over the past 20 years, we've helped 1,000s of families claim the compensation they deserve with no upfront costs to them.
Boise Cascade Corporation manufactures and distributes a broad line of building materials, including engineered wood products, plywood, lumber, and particleboard. The company's products are sold across North America.
Boise Cascade also used to manufacture paper at paper mills in the Northwest and elsewhere across the country, beginning with work at a mill in Wallula, Washington, in 1958, and concluding with the sale of its paper division in 2008.
Like many industrial manufacturers, Boise-Cascade used asbestos in some of its products and its mills and plants up until the 1980s. Asbestos materials were used to insulate machinery and pipes.
Asbestos is a carcinogen known since the 1920s to cause mesothelioma, asbestosis, lung cancer, and similar illnesses. Asbestos manufacturers knew or should have known of the dangers of asbestos, yet they continued to put their employees, customers, and others at asbestos risk of exposure.
The nationally recognized asbestos claims attorneys at Belluck & Fox can help you demand compensation if you have been diagnosed with mesothelioma or another disease caused by asbestos exposure and have a history of contact with Boise Cascade products.
Whether you were exposed to asbestos at a plant, mill, distributorship, or as a carpenter, our attorneys can help you document your history of exposure and the damage it has caused in order to build a strong case for compensation.
Belluck & Fox is widely respected for its work on behalf of mesothelioma victims and their families. We have recovered nearly $1 billion for deserving clients, and our skilled asbestos attorneys stand ready to help you now.
Contact us about a free case review today to learn about your legal rights. You will only be charged for our services if we recover compensation for you.
Asbestos Exposure from Boise-Cascade Products
Any person who handled or worked in the vicinity of asbestos-containing materials may have been exposed to the deadly mineral. This includes:
Boise Cascade plant and mill workers

in paper mills, sawmills, and engineered wood product plants could have been exposed to asbestos from the products they made and from the environment they worked in up until about 1980. Asbestos would have been found in products insulating pipes, pumps, valves and equipment throughout plants and mills. The products they made, such as particle board, laminate flooring, insulating paper, and other engineered wood and paper products would have contained asbestos.

Contractors, construction workers, and others

who built with and installed asbestos-containing Boise Cascade products would have been exposed, particularly as they cut building materials to fit and pounded nails and shot staples into them.

Demolition workers, remodelers, and do-it-yourselfers who removed asbestos-containing products from home renovation with asbestos exposure and other buildings could have been exposed as they ripped building materials apart, regardless of their safety precautions.  
Asbestos is a fibrous material that is strong but also friable. When disturbed, such as by being cut or compressed or through deterioration, it crumbles into a fine dust that can become airborne and easily inhaled or swallowed.
Once ingested, any amount of asbestos can cause mesothelioma or other cancers, with symptoms manifesting decades after the individual's original exposure from asbestos at work.
Boise-Cascade has regularly acknowledged that it has been named a defendant and has settled a number of cases in which plaintiffs alleged asbestos-related injuries from exposure to asbestos products or exposure to asbestos while working at jobsites. 
Company History Boise-Cascade
The Boise-Cascade name was created with the May 1957 merger of Boise-Payette Lumber Company and Cascade Lumber Company. In May 2017, Boise-Cascade had more than 6,600 employees at nearly 60 locations throughout the United States and Canada.
Over its history, Boise-Cascade has manufactured wood building products, paper, packaging, and office supplies, and even owned the Princess Cruise Line for a short time. In 2008, the company shifted its focus back to wood product manufacturing and building materials distribution.
Boise-Payette had been one of Idaho's top lumber producers since it was established in 1931. The Cascade Lumber Company in the Yakima Valley of Washington had been in operation since 1902. Boise-Payette pursued the merger because its timber holdings had been depleted by the post-WWII housing boom. The resulting company would also be able to expand beyond lumber production into the manufacture of paper and pulp products.
The newly formed Boise-Cascade built a kraft pulp and paper mill in Wallula, Washington, and corrugated container plants at both Wallula and Burley, Idaho, in 1958.
Boise-Cascade diversified rapidly and widely in the 1960s, with divisions for residential and mobile home construction, recreational vehicle production, publishing, and cruise management. It had also become the third-largest forest products company in the United States.
Hard economic times in the 1970s made the broad operation unwieldy and, eventually, unprofitable. After many sell-offs, the company entered the 1980s as a specialized manufacturer of forest products and owner of timberland. Further economic problems forced the sale of the paper product division to an investment firm, which resulted in the formation of Boise Inc. in 2008.
Boise-Cascade has risen and fallen with the cyclical nature of the building industry but exists as a major corporation today. Through the years, it has existed as or owned such companies as:
Boise-Cascade Office Products Corporation (which became OfficeMax before merging with Office Depot)

Boise Southern Company, a Louisiana pulp and paper manufacturer

Minidoka Paper Company

Rainy River Forest Products Inc., its Canadian newsprint company  

Furman Lumber Inc., based in Billerica, Massachusetts (acquired in 1999)

Paper mills in International Falls, Minnesota; Vancouver, Washington; Rumford, Maine

Sawmills in Horseshoe Bend, Idaho; Elgin, Oregon; and Fisher, Louisiana

Plywood plants in Yakima, Washington, and Medford, Oregon
Get Help from an Experienced Asbestos Attorney
If you or a loved one worked for Boise-Cascade or one of its subsidiaries, or with Boise-Cascade building or paper products, and have been diagnosed with mesothelioma, lung cancer, or another asbestosis-exposure illness, you may be able to obtain compensation for your disease-related costs and losses.
Contact the knowledgeable New York mesothelioma lawyers at Belluck & Fox today for a free, no-obligation legal consultation. One of the partners in our New York office will respond to you personally within 24 hours of your call.
Sources: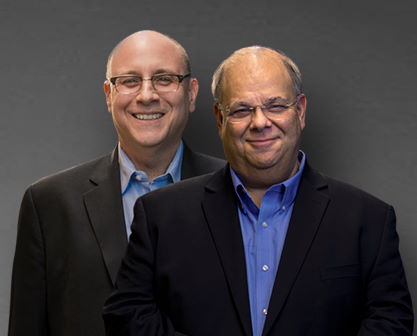 We put clients first. If you have been diagnosed with mesothelioma or lung cancer, we are here to help.
Call (877) 412-7449