Dupont
Did you work at Dupont? Diagnosed with Mesothelioma or Lung Cancer?
You may be entitled to receive compensation. Mesothelioma and lung cancer victims & their families have been awarded over $1 million+ from easy access to funds. Call us today to apply.
Over the past 20 years, we've helped 1,000s of families claim the compensation they deserve with no upfront costs to them.
E. I. du Pont de Nemours and Company — better known as DuPont — is an American chemical corporation with holdings in agriculture, electronics and communications, bioscience, nutrition and health, safety and protection, and performance materials.
Founded in Delaware in the early 1800s, DuPont has manufacturing plants, affiliates, and subsidiaries around the world. Two of its plants are located in Niagara Falls and Tonawanda, New York.
History of DuPont
Eleuthere Irenee du Pont, a French immigrant, founded the DuPont Company as a partnership in Delaware in 1802 for the purpose of manufacturing explosives. He funded the company through French investors and built powder mills along the Brandywine Creek near Wilmington, Delaware.
Demand for explosives was high in the 19th century, particularly during the War of 1812. Blasting powder was also in demand for mines, quarries, and industries. Black powder and explosives remained DuPont's major products until the 20th century.
DuPont expanded its product line to include nitrocellulose plastics in 1915 and purchased a number of firms in 1917, adding paints, acids, dye stuffs, and heavy chemicals to its line. The company introduced neoprene synthetic rubber in 1931 and nylon in 1938. Some of the well-known synthetic products developed by DuPont include Teflon, Lucite, Lycra, Kevlar, and Dacron polyester.
In 1981, DuPont acquired Conoco, Inc., in what was then the largest corporate merger in history. DuPont introduced Stainmaster carpets in 1986 and became one of the largest producers of hybrid and genetically engineered seed plants after its acquisition of Pioneer Hi-Bred International in 1999. DuPont continued its push into agriculture with its 2011 acquisition of Denmark-based Danisco.
DuPont Niagara Falls
DuPont has a long history in Niagara Falls. At the Niagara Falls plant on Buffalo Avenue, DuPont produced sodium beginning in 1896 and lithium beginning in 1973.
The Niagara plant — now operated by DuPont spinoff Chemours — currently manufactures reactive metals for industries including pulp, paper, and pharmaceuticals. It employs about 200 workers.
DuPont Tonawanda
DuPont's Yerkes plant on River Road in the town of Tonawanda near Buffalo manufactures the solid surface material Corian as well as Tedlar, a thin film used in aircraft and solar panels. The plant employs approximately 600 workers and is involved in DuPont research and development in addition to manufacturing.
Asbestos Exposure at DuPont Plants
Asbestos-containing materials were used throughout the DuPont plants in Tonawanda and Niagara Falls. Many of the building materials used in construction of the plants contained the cancer-causing material. So any workers who conducted maintenance operations on the buildings ─ such as repairing or replacing piping and ductwork ─ could have been exposed.
In addition, workers may have been exposed to asbestos while working with or around turbines, pumps, furnaces, and ovens at the DuPont facilities. Gaskets, valves and packing were another source of exposure. Some workers often wore protective clothing made from asbestos fibers. And others may have been exposed when working with lab equipment that contained asbestos.
Anyone who worked with or in the vicinity of asbestos-containing materials at the DuPont plants was put at risk for exposure. Family members of workers also facedsecondhand exposure when asbestos dust was carried home on uniforms and work clothes.
Belluck & Fox, LLP Represents Former DuPont Workers
The dedicated mesothelioma lawyers at Belluck & Fox, LLP represent former DuPont workers and their families who are now coping with mesothelioma and other asbestos diseases. Our legal team has investigated asbestos exposure at DuPont plants and other asbestos New York jobsites and can pinpoint exactly when and where you were exposed in order to build a strong case for compensation.
Our nationally recognized New York attorneys have helped countless families in New York recover compensation for mesothelioma, lung cancer, asbestosis, and other asbestos diseases. Let us help you and your family, too. Contact us now to schedule a free case review. We also have locations at Albany, Rochester, and Woodstock.
Sources:
Encyclopedia Britannica: DuPont Company
Chemours: Reactive Metal Solutions
Other Asbestos Companies in New York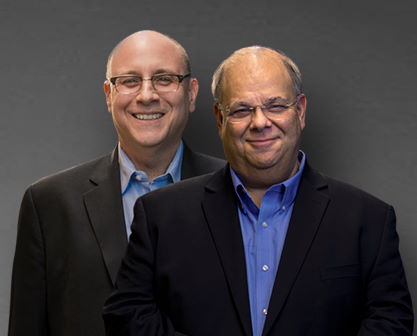 We put clients first. If you have been diagnosed with mesothelioma or lung cancer, we are here to help.
Call (877) 412-7449